Depending on how your administrator has configured the portal, you'll access it in one of two ways:
On the Fiix login screen, by clicking the Submit a Maintenance Service Request button (in the web app) or the Create a work request button (in the mobile app).


By visiting a site-specific URL that your administrator provides to you.
When you first open the portal, you'll see the login screen. Depending on the portal configuration, you'll either log in with just your name, or with your name and your email address.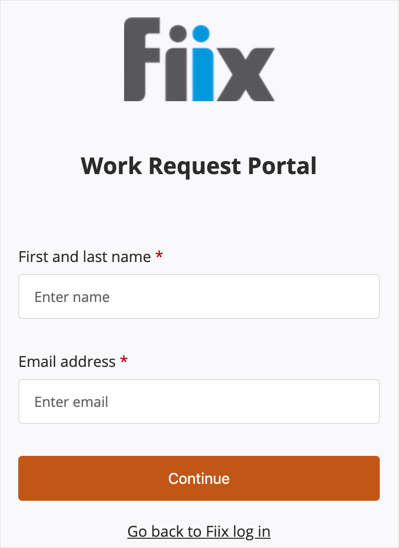 To log in:
Enter your first and last name.
(If prompted) Enter your email address.
Click Continue.
When you log in, you'll either see the request list or the Work Request form, depending on your permissions.