Overview
Remember, when a work order is created in the CMMS, it is given the next available work order code. These can be configured to be strings so they can be difficult to sort. However, you can sort by two other columns: Date Created or ID. The work order code and date created will always be in order as the code selected is always the next available. ID is a hidden system field but it could also be used for ordering.
Here are the four options:
1. Ordering Work Order List - Simply click the column header on the work order screen by Code, ID or Date Created.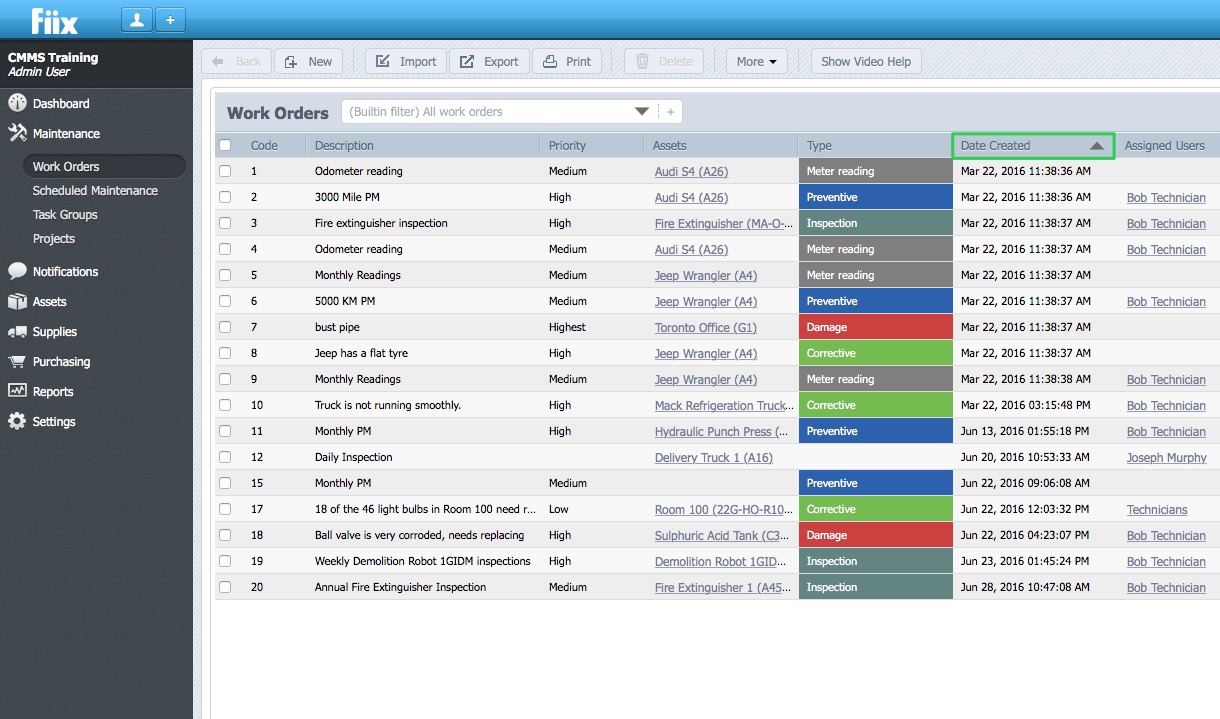 2. Build your Work Order List using Custom Reports - Simply add the columns you need to build the report, and order by work order ID or Date created.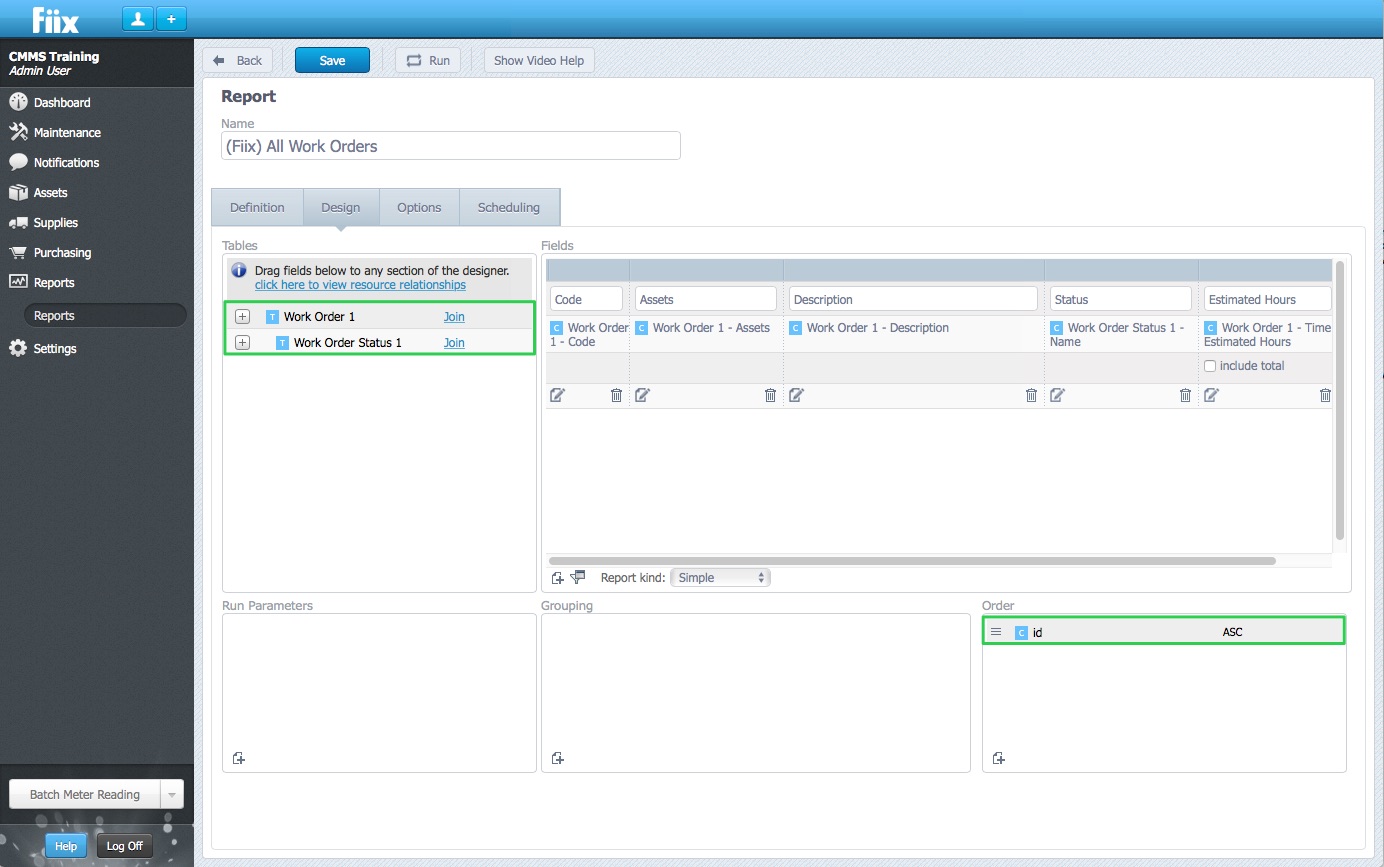 3. Run a Report. Work order reports can be found in the reports list quickly by using the search box. Our reports are pre-built and executed with one click of a button.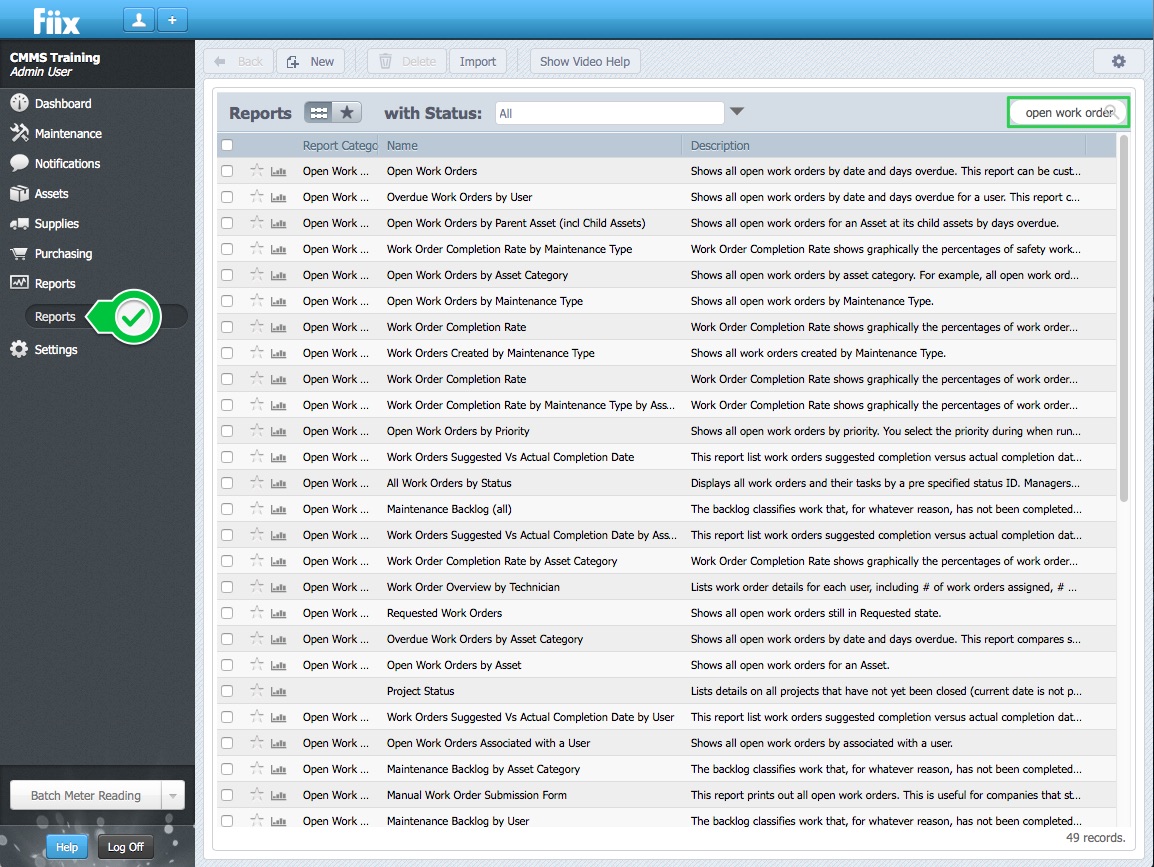 4. Using Custom Filters. Simply create a custom filter for the work orders you want and print. Click on the either the Code, Date Created or ID column to sort by age.