Overview
The CMMS implements the powerful Jasper Reports engine which brings a content rich reporting environment allowing every organization to take advantage of powerful data driven reports improving business intelligence and overall operational strategies.
Jasper reports are available in the Reports module under the Static Report header.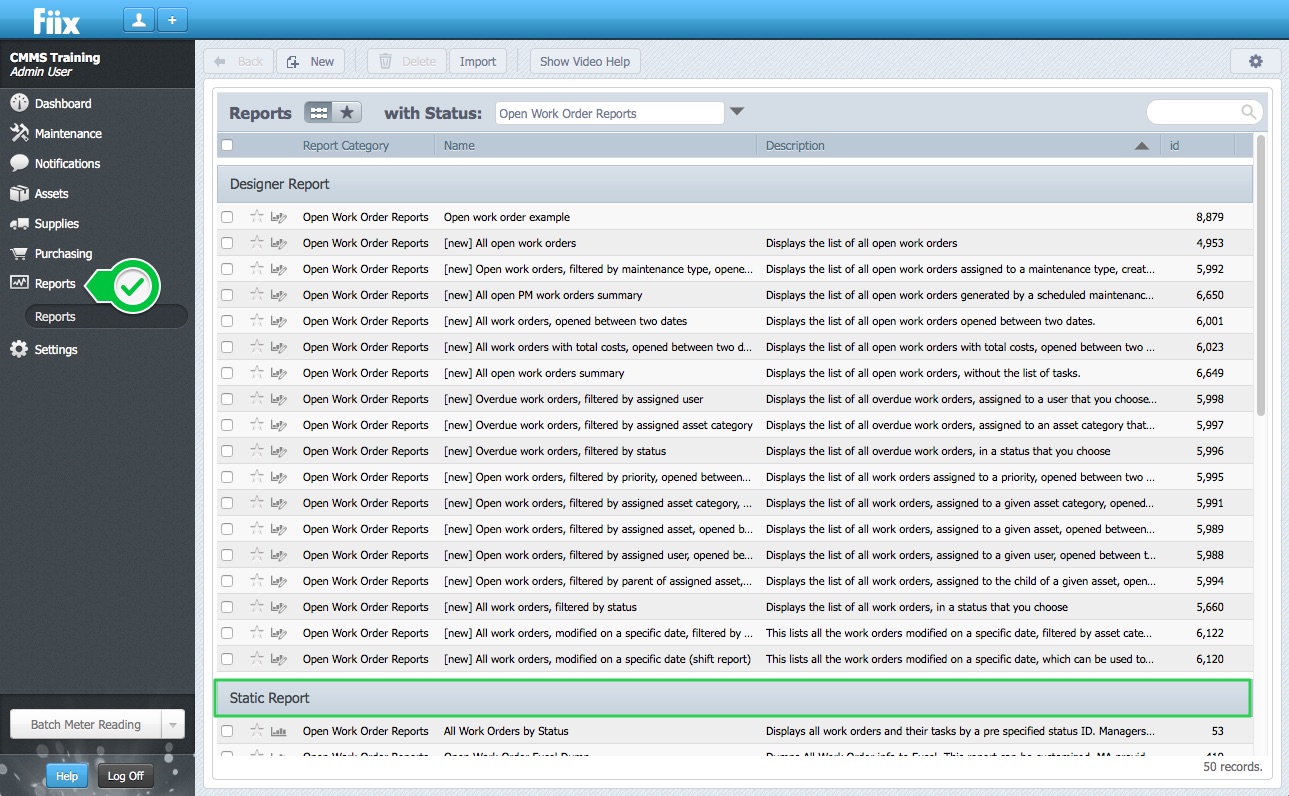 1. Static reports are prebuilt to either output in PDF or Excel, but not both. If you run a PDF report and output it in excel, the format will look like the following:
2. If you see the above, then the report is designed for PDF. The report can be printed but you cannot sort the columns correctly.
To find the reports specifically built for excel, search for "Excel" in the search box on the reports page: