Overview
This article demonstrates how to run a report, that generates results for a site location.
Note: This article is not relevant for users who are assigned to the administrators user group. By default, administrators see all sites, at all times. Running a report as an administrator will generate results for all site locations, unless otherwise specified by a report filter, that filters by sites.
Administrators using a CMMS with access to the reports writer feature, can use this feature to build custom reports that filter by site. See Create your first custom report for all documentation.
Steps:
Log into the CMMS as a user that has access to the reports module, but whom is not an administrator. Select a site from the dropdown menu. Report data will be pulled from the site that is currently selected.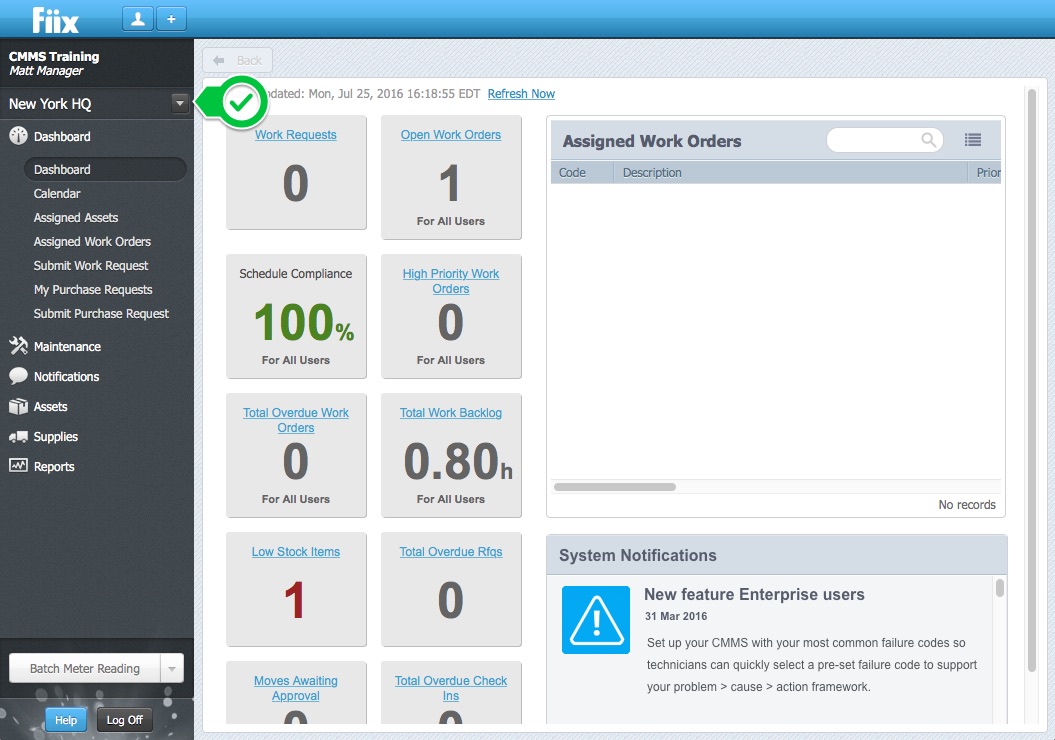 2. Run a report