Overview
This procedure demonstrates how to run a report in the CMMS.
Steps:
1. Navigate to Reports and a choose report from the list.
Hint: Use the with Status: dropdown filter, and search bar to help narrow the results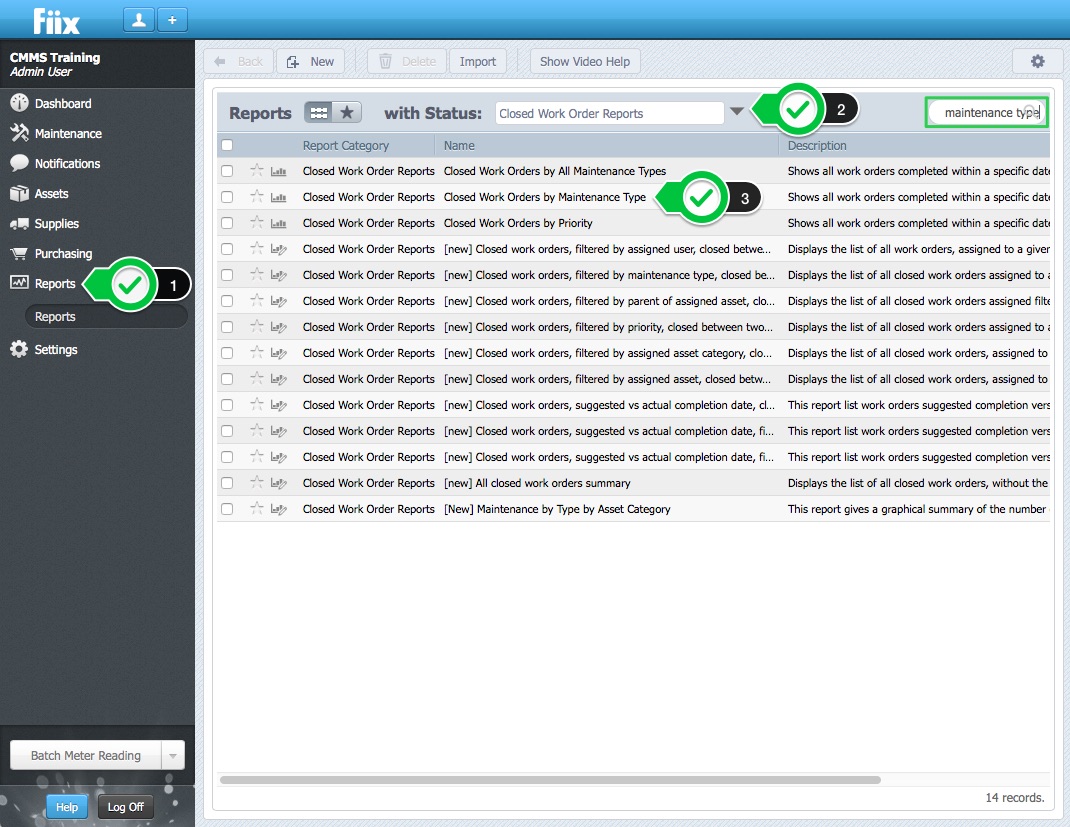 2. Read the text under the Definition tab to find information about the report. If the report is satisfactory, click Run to proceed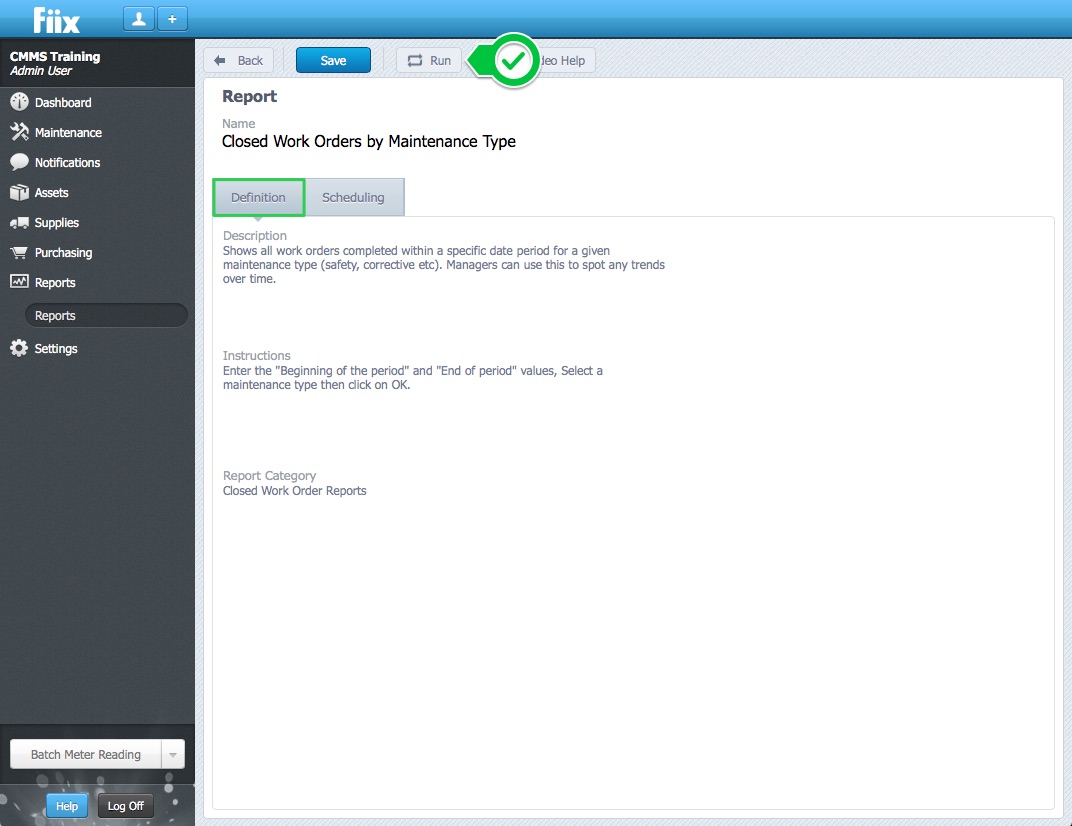 3. Select the report format (PDF, Excel Spreadsheet or CSV), any other fields from the dropdown menus, and click Run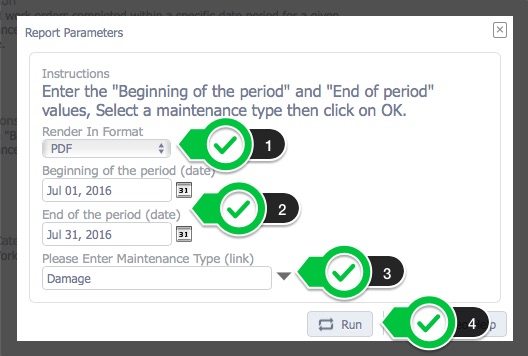 Note:- Pop-ups must not be blocked on your internet browser to run reports
Blocking pop-ups is the #1 reason why clicking Run does not generate a report. Pop-up settings can be changed under the internet browser settings/preferences.