Before you begin
Availability: Early availability (contact a Fiix representative to learn more)
Plans: Professional and Enterprise
Audience: Analytics Users and Creators
If you are participating in our early availability program for this feature, the Assets Insights dashboard is available directly in your CMMS.
To view the Asset Insights dashboard:
In the feature menu, click Assets > Asset Insights BETA:

Click an asset name in the list and then View Dashboard:

The application displays the Asset Insights dashboard for that asset:

You may have to scroll down the dashboard to view all the tiles.
The dashboard gets updated with new predictions monthly. However, some of the dashboard tiles display real-time data. To refresh the real-time data, open the dashboard menu and click Clear Cache and Refresh: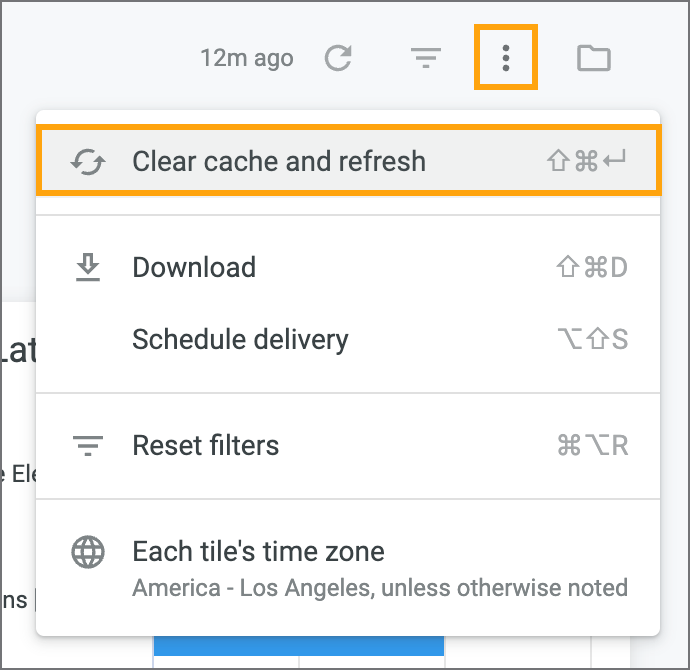 To learn more about the information included in the dashboard, see Asset insights definitions.