Before you begin
Plans: Professional and Enterprise
Audience: Creators
Cross-filtering allows users to quickly apply new filters by clicking data points in the dashboard, rather than having to use the filters controls. For example, if one of the tiles includes a Site data point, you could click that data point to filter the entire dashboard by that site: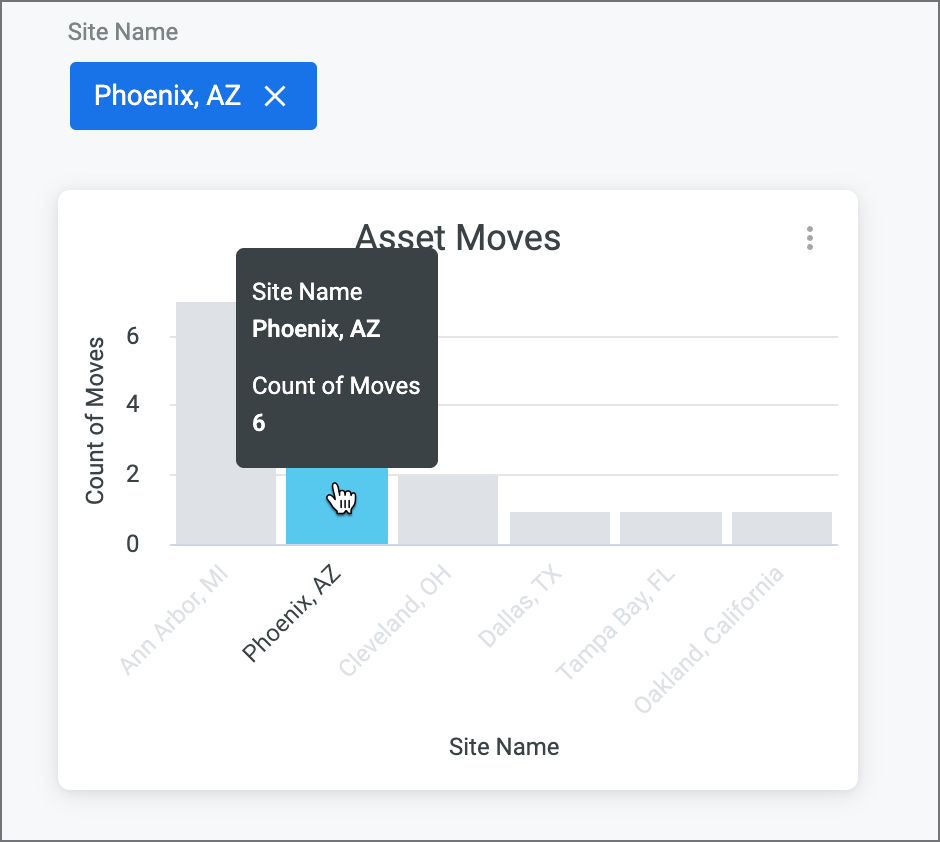 To enable cross-filtering:
Open the dashboard in edit mode. To learn how, see Edit a dashboard.

Click Filters:

Switch on the Cross-filtering toggle:

When you're done editing the dashboard, click Save.