Overview
Downloads are most likely being downloaded to your computer without you seeing them on the screen. The same actions happen when you run the Excel reports.
Steps:
1. The export button downloads what you see on screen to your downloads folder. Depending on your browser settings, this may show up in the bottom left hand corner, or may give you no indication at all.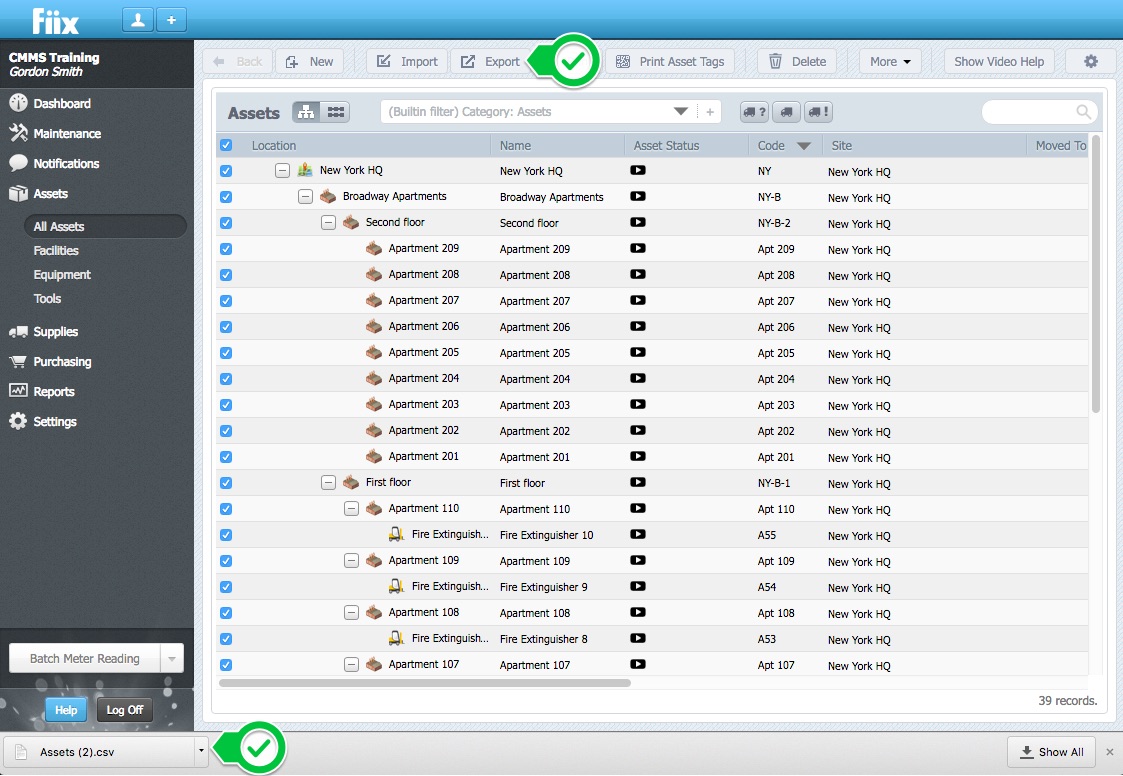 2. If you don't get prompted, you may need to reset your browser settings. In Chrome, this is in the Advanced Settings section. Click the Clear auto-opening settings button. That way you will be prompted on the bottom left next time you try download the file.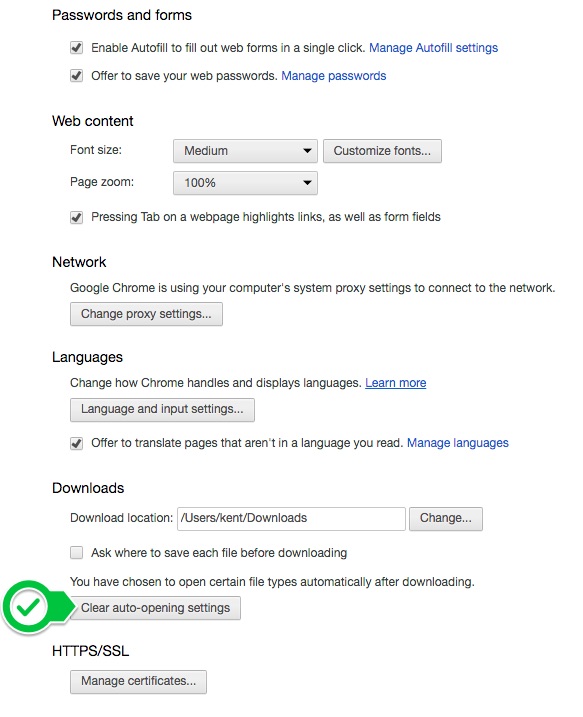 4. The next step would be to check your downloads folder in chrome settings and look for the asset file. In the above settings, the downloads folder in this case is /Users/kent/Downloads. When we access this folder on my MAC, we find the files: