Overview
This article outlines how to assign a user, or user group to an asset. Assigned users, or the users of the assigned user group, receive notification messages regarding the asset.
1. Select an asset, click the Personnel tab, and click New.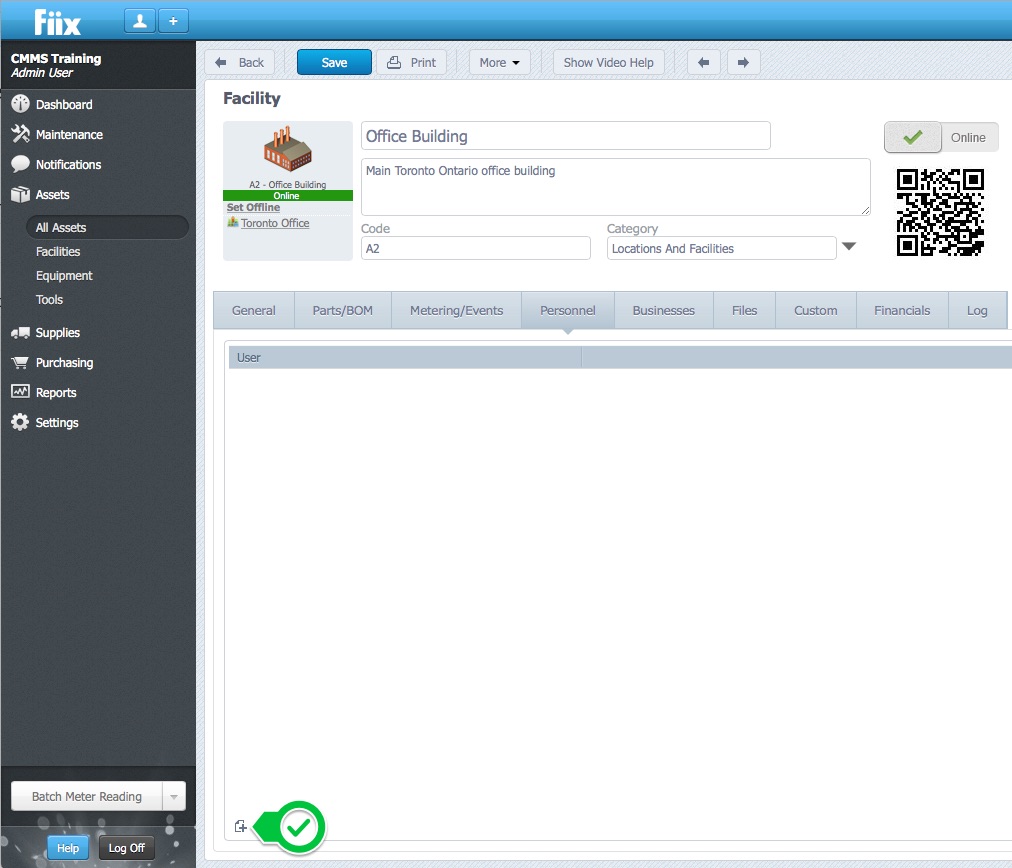 2. Select a User or User Group, and click OK.