Overview
The term downtime is used to refer to periods when a system is unavailable to perform its primary function. (WIKI). FIIX CMMS ships with a downtime tracker that gives organizations the ability to measure downtime, uptime, MTTR, and MTBF. To trigger a downtime event, machine operators or technicians can toggle the asset to the offline mode, assign a reason code for the downtime event and provide optional comments. It is possible to add your own offline statuses in the settings section of the CMMS.
Set an Asset Offline
1. Click into the asset record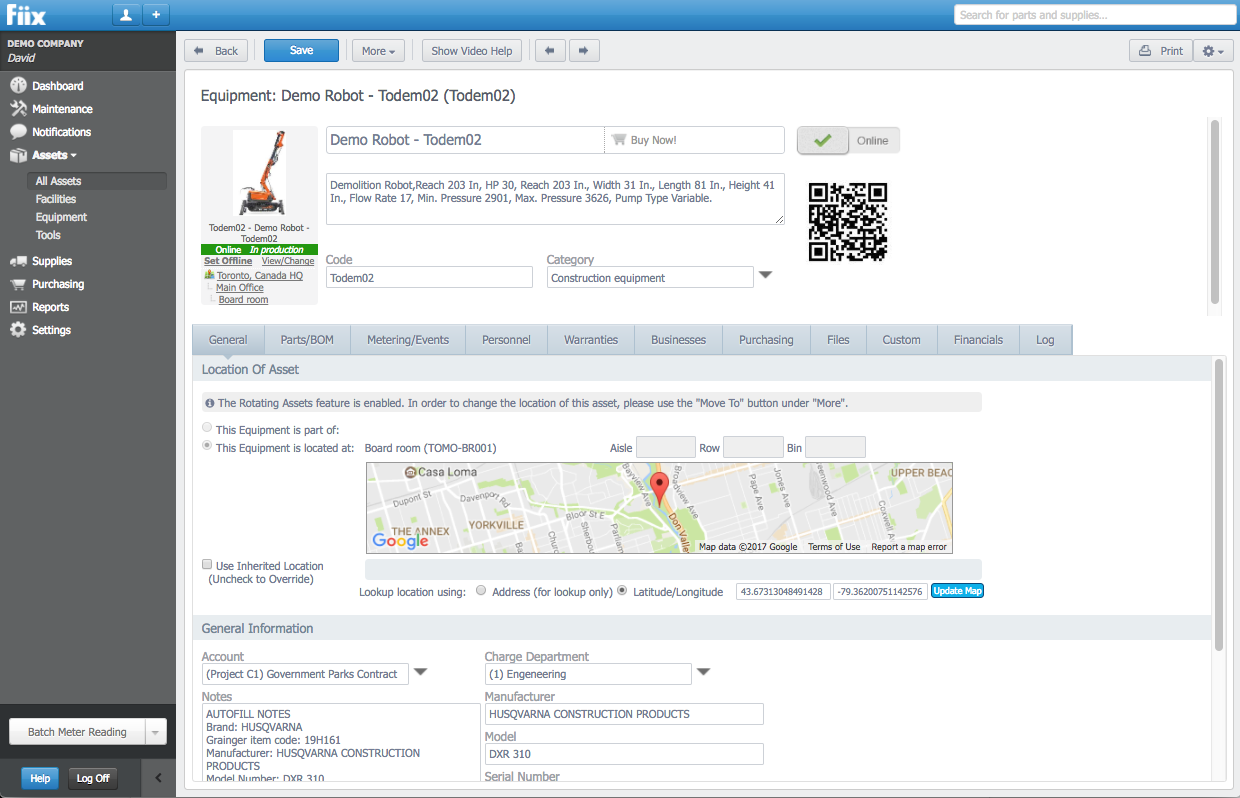 2. Click the online/offline toggle on the right hand side of the main asset page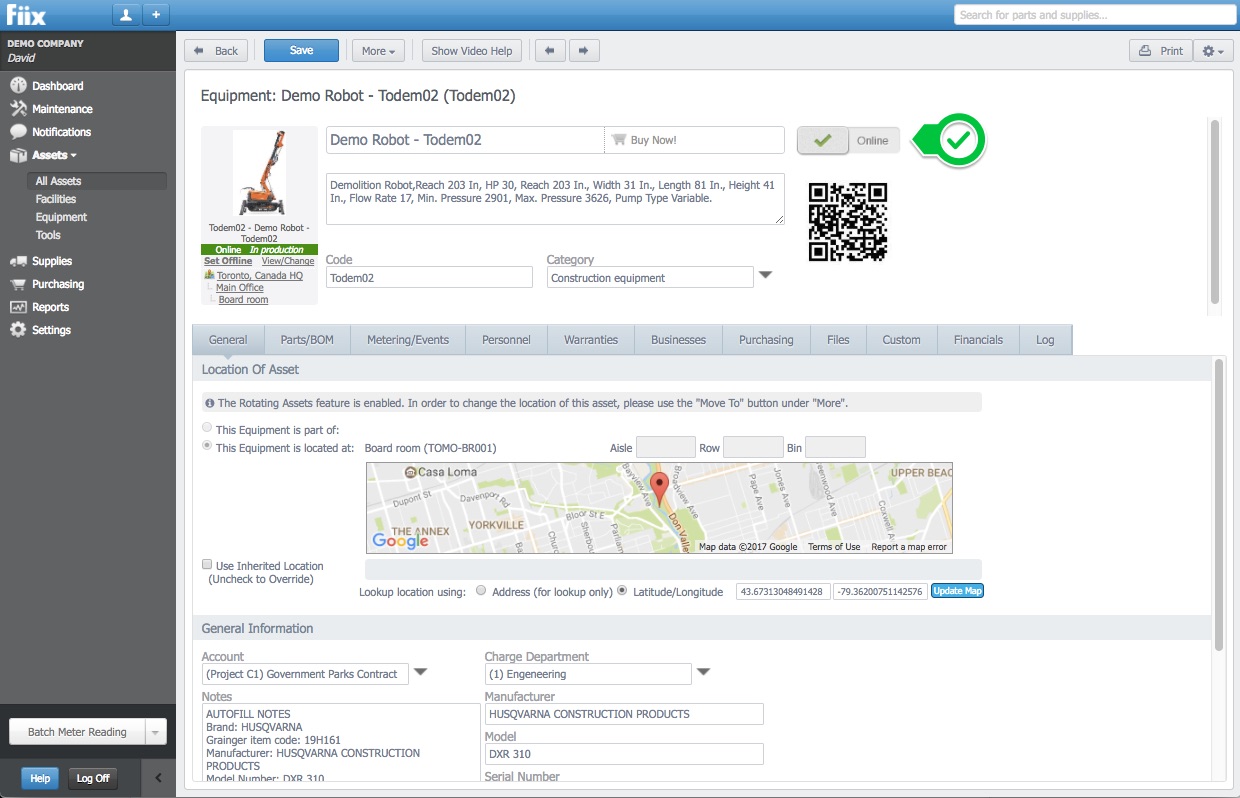 3. Select the downtime status that best matches the event.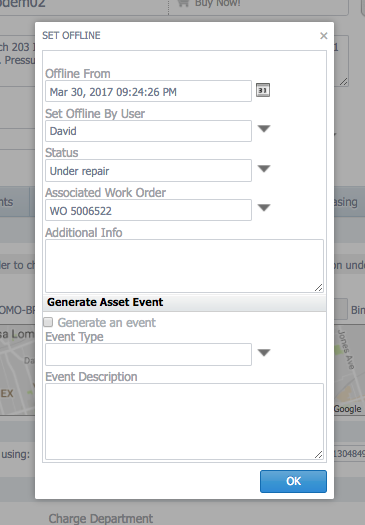 4. Click OK to change the asset status from online to offline. The downtime event has officially started. In addition, any users configured to receive downtime notifications for the asset, will get a downtime notification email.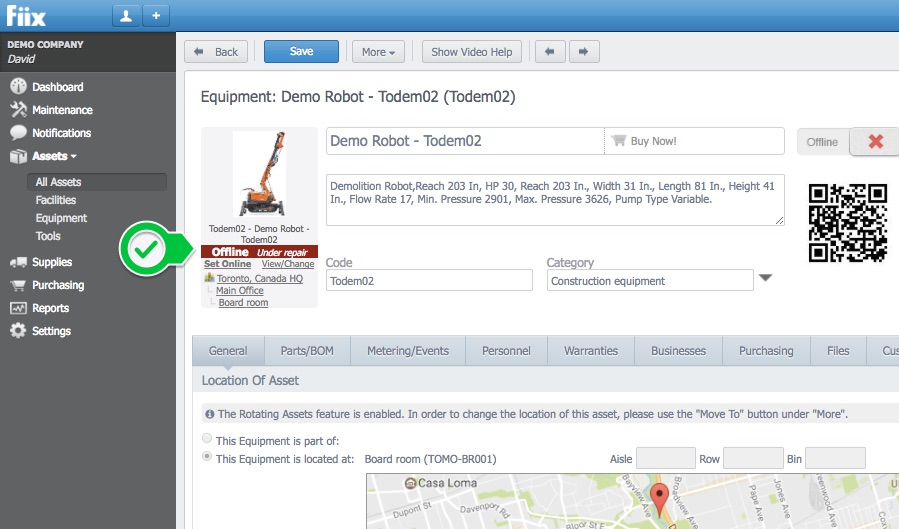 Set an Asset Online
1. When the downtime event is resolved/finished etc, or when the repair is complete, click the offline/online toggle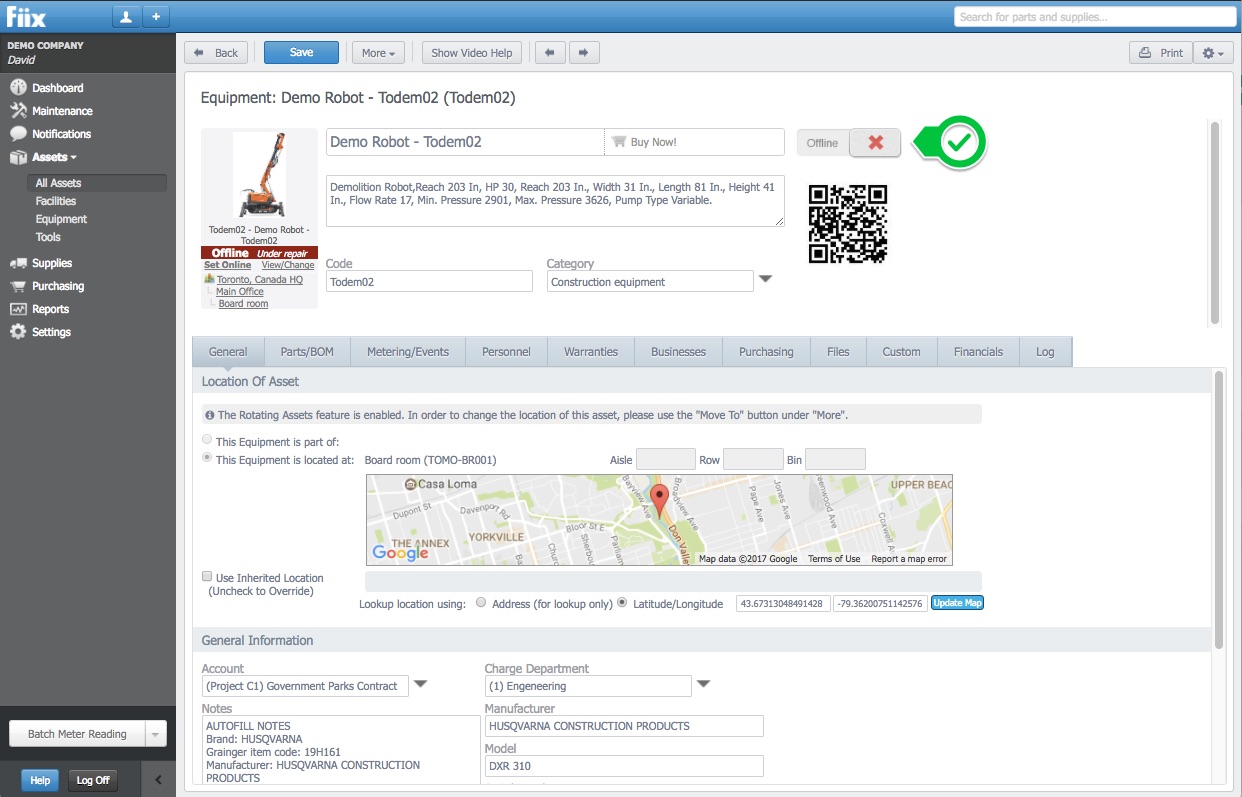 2. Select the online status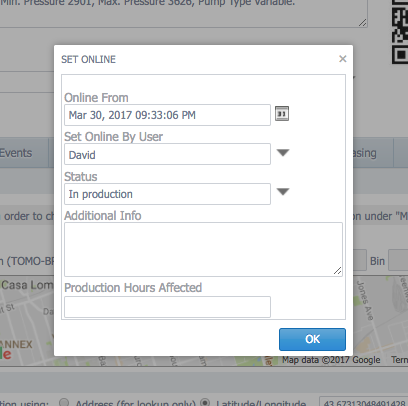 3. Click OK to save. The downtime event is now complete.
Check Offline Activity
Users can view offline events in a number of ways:
1. Click into the log tab of the asset record and scroll down to the bottom.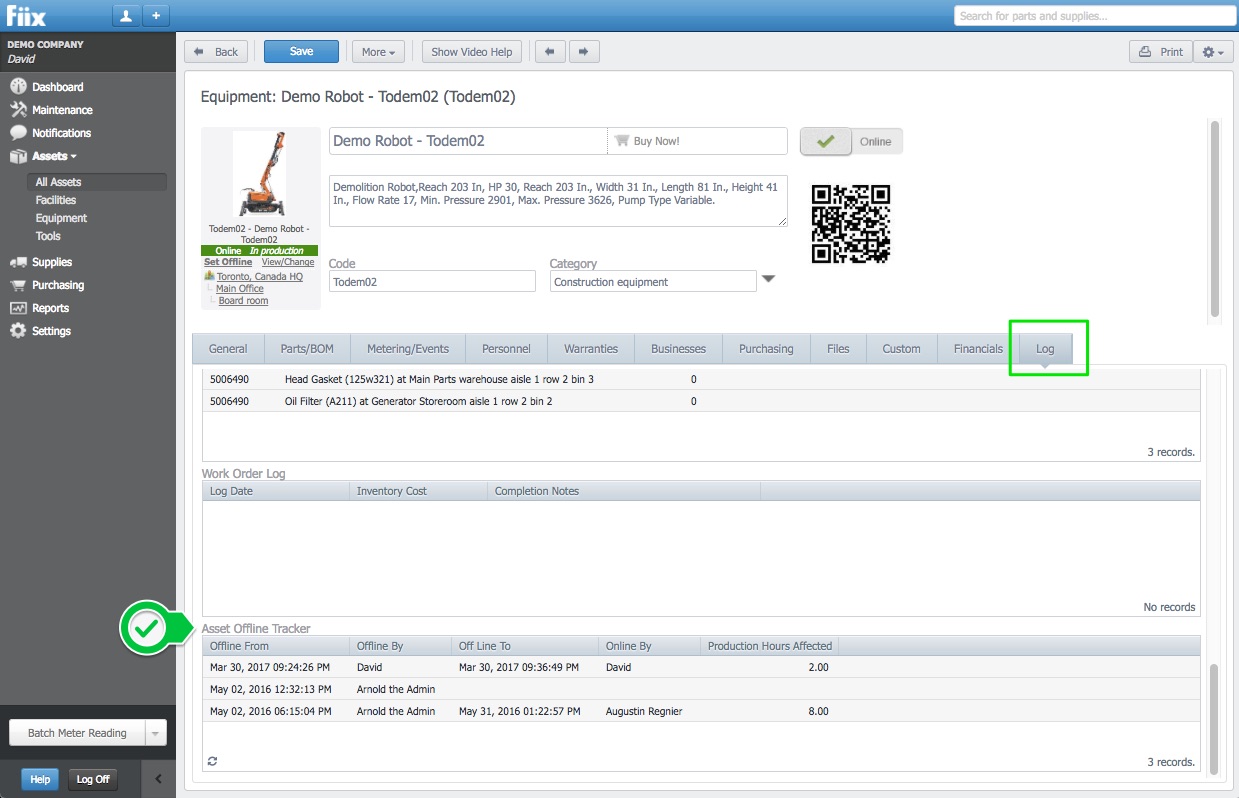 2. Run an offline report. Search for offline in the reports section of FIIX