Overview
The notifications module can be used to view, and delete notification messages internally from within the CMMS. It can also be used to send messages to users internally within the CMMS. The messages are available to recipients upon signing in.
Steps:
1. To receive messages internally to the CMMS notifications module, select Settings, Users, a user, Messaging, and check-off Internal Mail All Messages.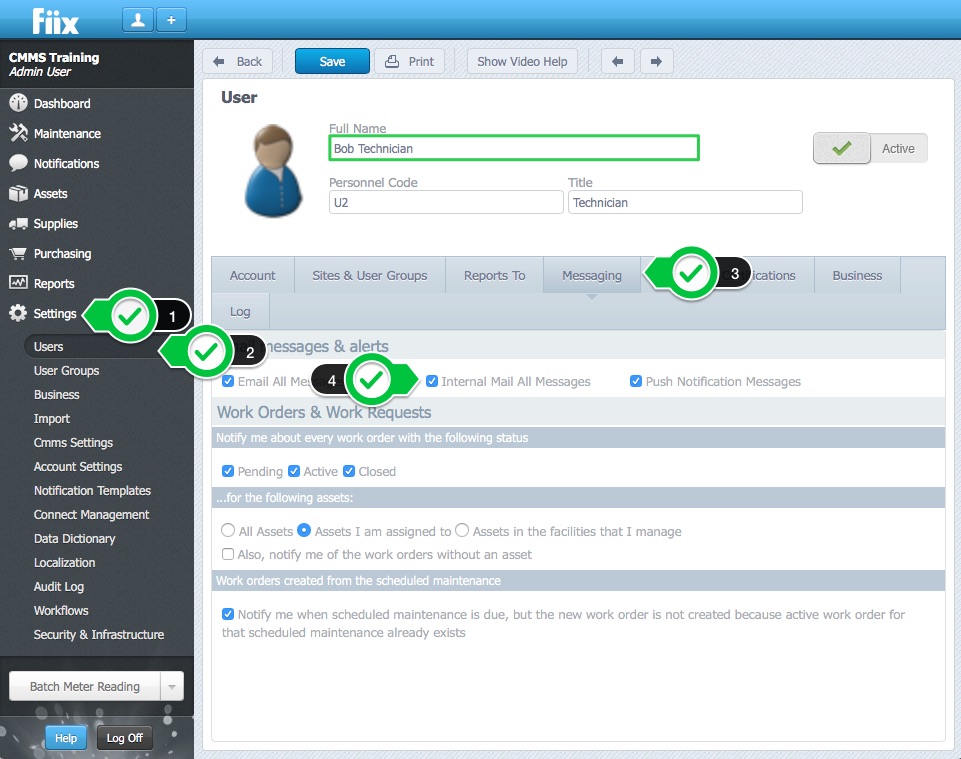 The notifications module is comprised of four sections:
Inbox

Sent

System Messages

Trash
2. To send an internal message select Notifications, Inbox, and click New.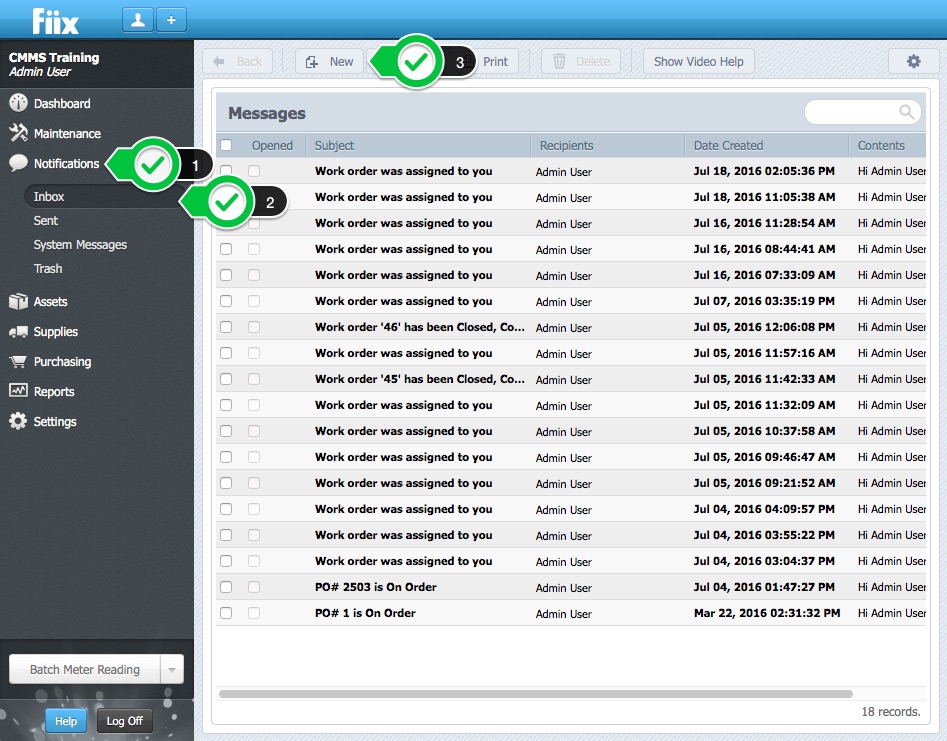 3. Select your Recipient, add a Subject, the body of text, and click Send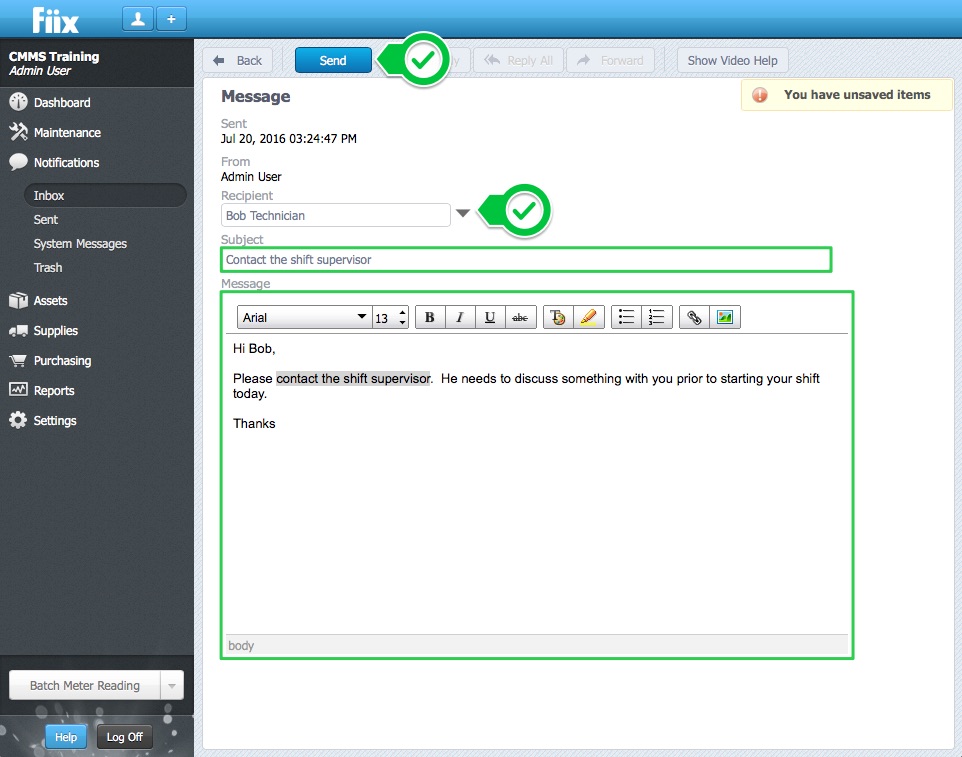 4. Your message is sent and is visible in your Sent inbox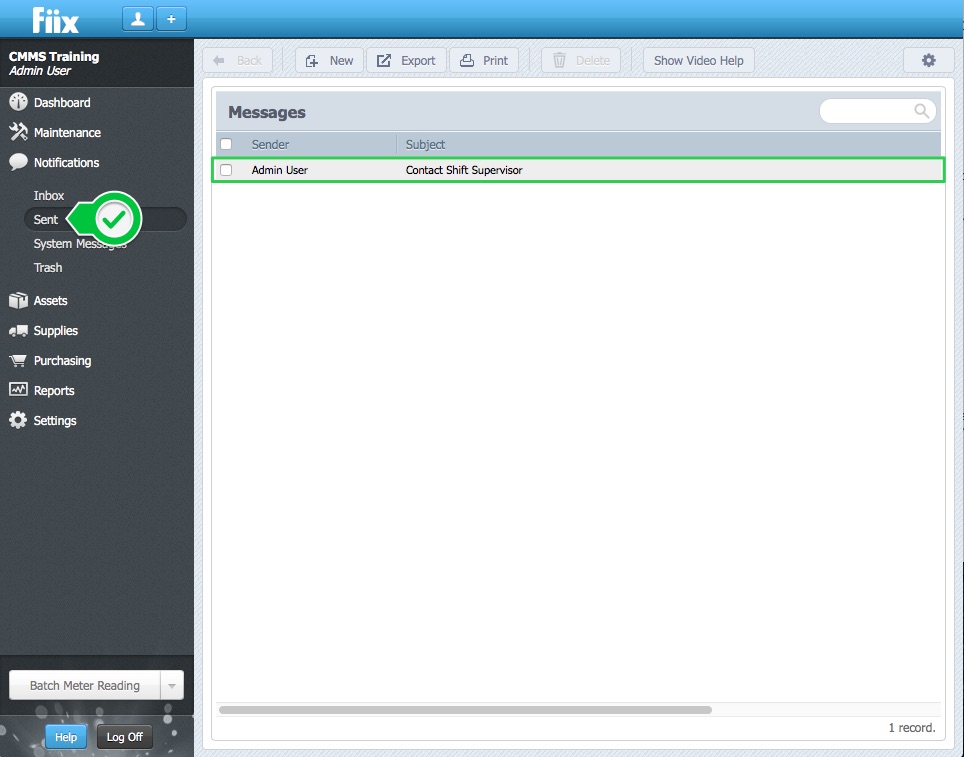 5. System Messages is where any messages that the CMMS sends will be displayed.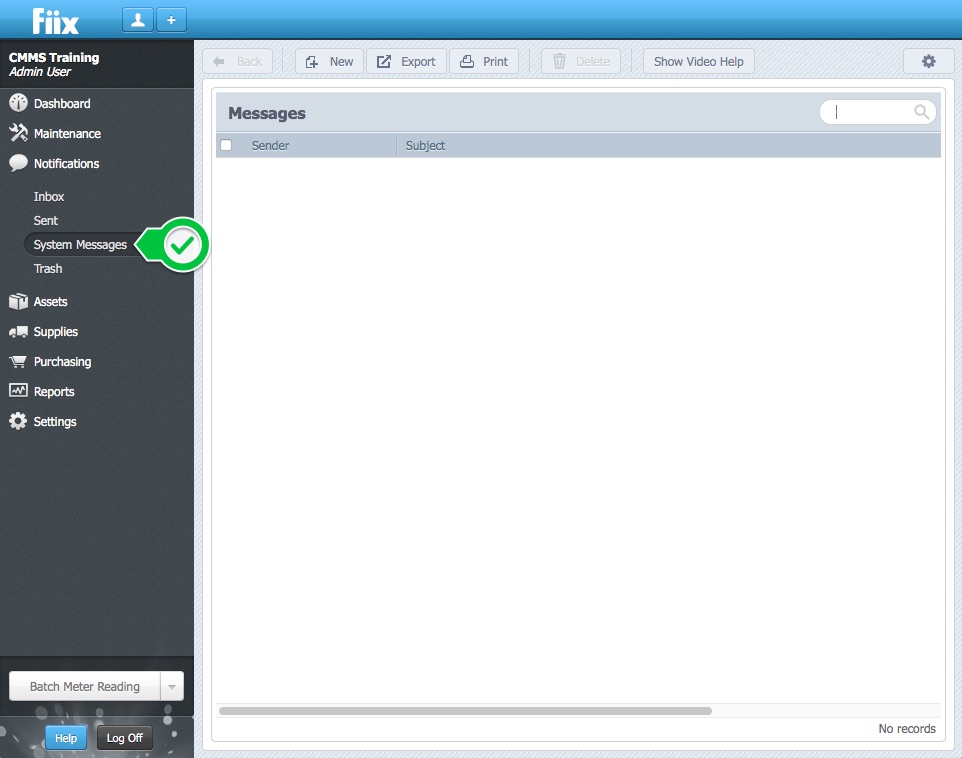 6. Trash is where any deleted messages are stored