Overview
This procedure will outline how to change stock locations for parts and supplies items.
1. To change the stock location select a Part/Supplies item, click the Stock tab and, New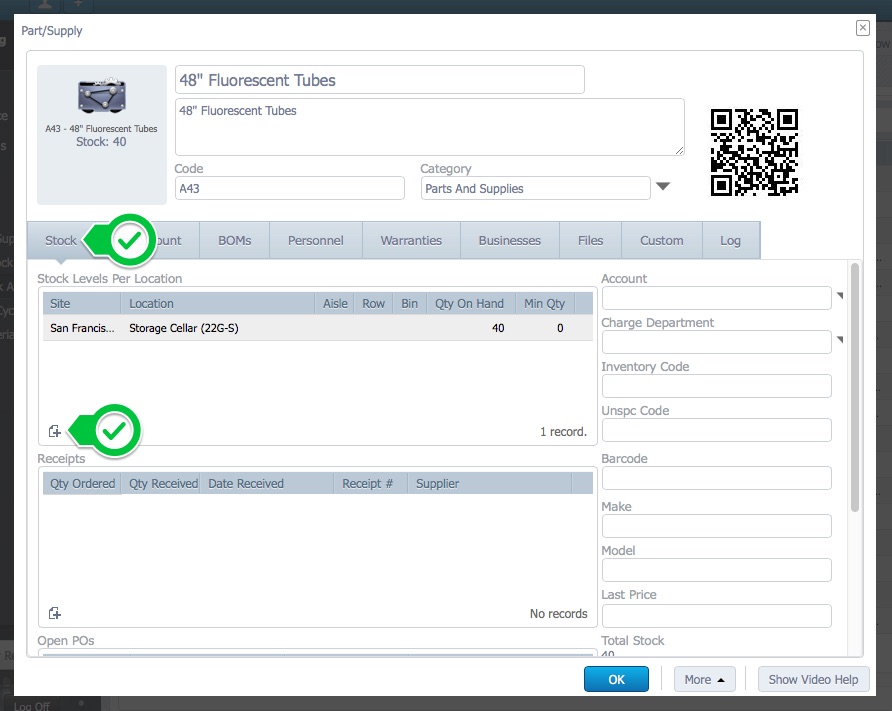 2. Select the location from the dropdown menu, copy the Quantity On Hand and Minimum Quantity values from the previous location, and click Save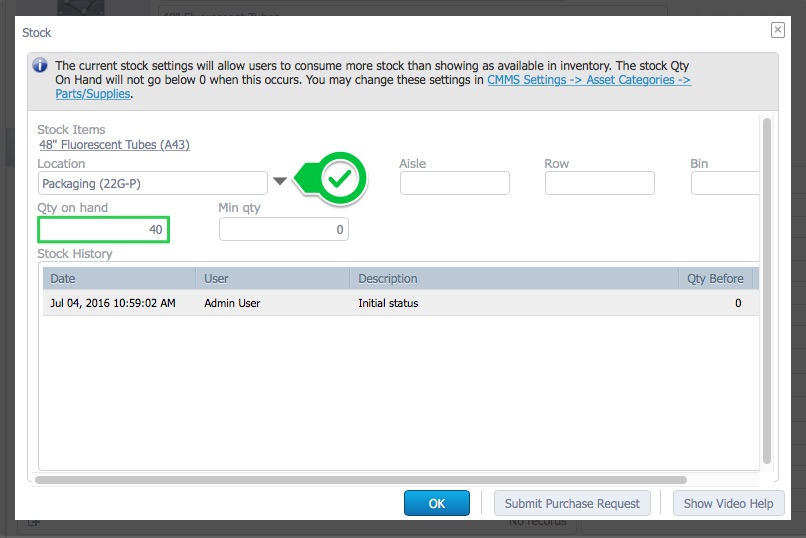 3. Hover the cursor over the old location, click Delete and, OK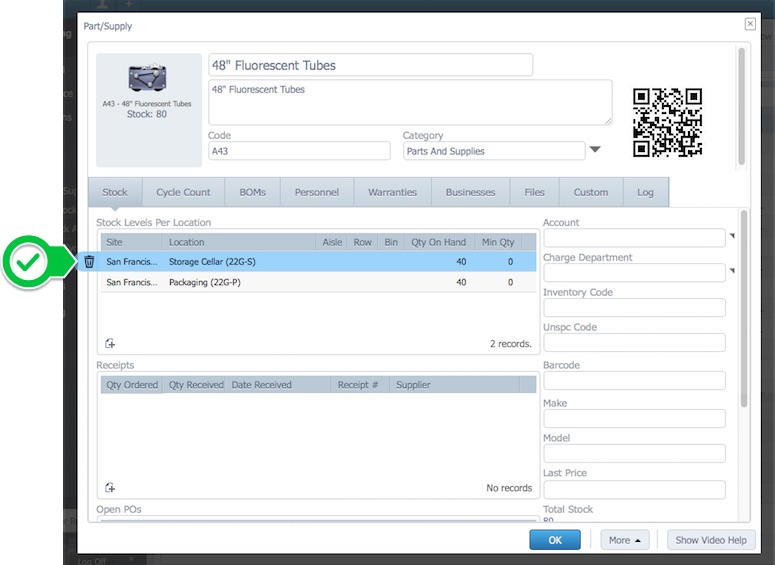 NOTE: If the part has been used in a work order, you will not be able to delete it.