Before you begin
Plans: Basic, Professional, and Enterprise
Permissions: Access to Calendar Beta
By default, the calendar displays all of your organization's users and user groups. If there are certain users or groups that you don't need to include (such as administrators), you can hide them in the calendar display settings: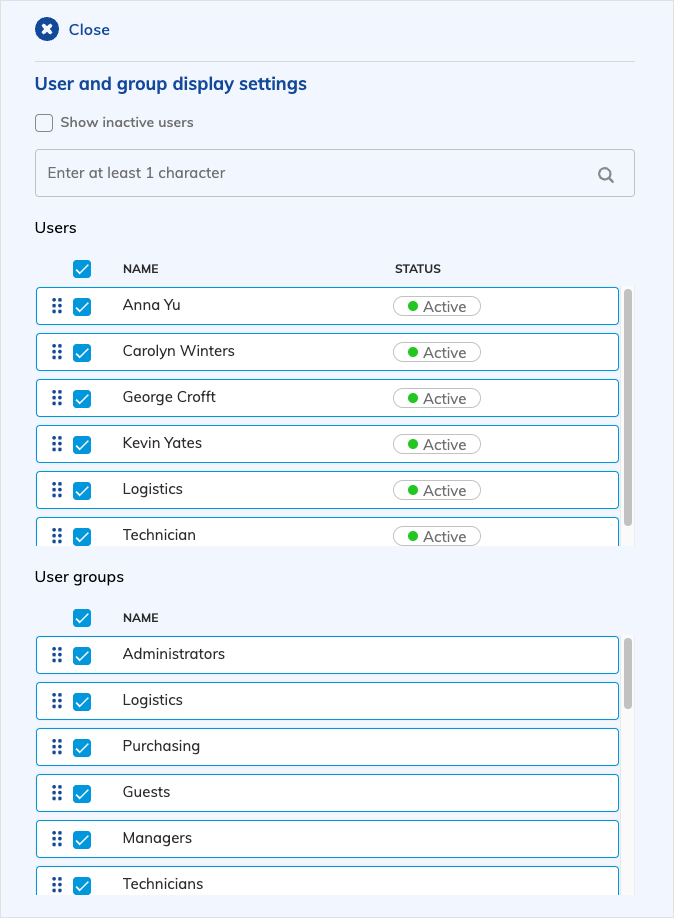 Note
Any changes you make to the display settings only apply to your user account, browser, and device. In other words, other users won't be able to see your changes. Further, if you log in on a different device or using a different browser, the calendar will be displayed using the default settings.
To change the user and group display settings in calendar:
Navigate to Dashboard > Calendar BETA.
Click the Settings button:

In the lists of users and user groups, do any of the following:

To hide a user or user group, clear its checkbox:

To show a user or user group, select its checkbox:


Click Save.