Dashboards allow you to access important KPIs and metrics at a glance. For example, a technician's dashboard might display a count of overdue work orders. By clicking this box (called a "widget"), the technician can quickly access the list of work orders that contribute to this count.
There are two main types of dashboards:
Standard dashboards, which come pre-configured with your CMMS. They contain the basic information that the main users groups will need. Further, assigning the standard Manager or Administrator dashboard grants additional permissions. For more information, see Configuring Dashboard Permissions.
Shared dashboards, which managers and administrators can create and share with other users in the organization. The app marks a shared dashboard by displaying the shared dashboard icon () next to the dashboard name. In the image below, the Executives dashboard is a shared dashboard.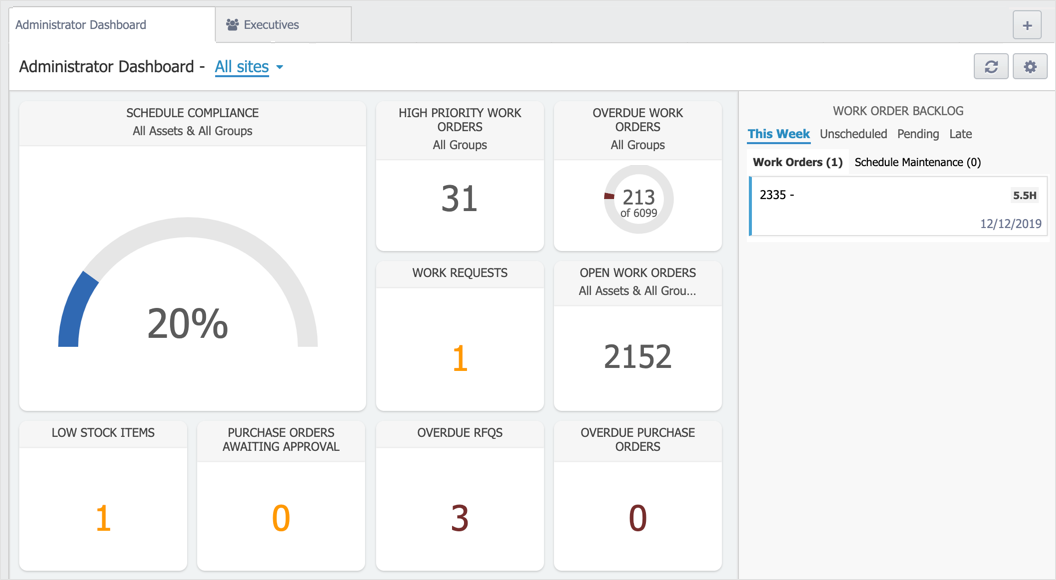 To learn more about your dashboards, see the following articles: