Overview
This procedure demonstrates how to resolve QR-codes printouts, that do not fall within the label borders.
Example: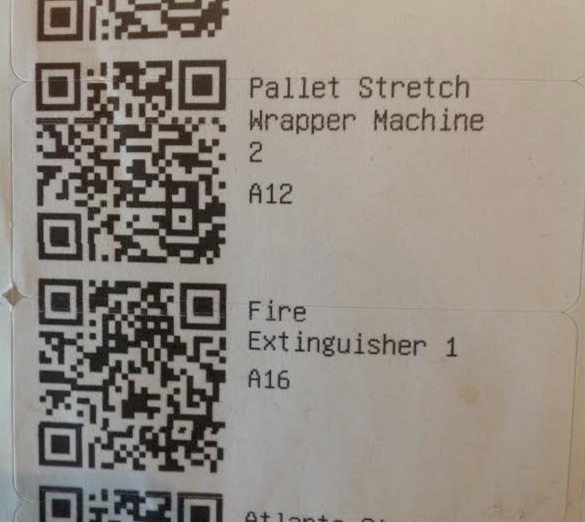 Steps:
1. If this occurs, then the browser printer settings must be changed. The printing layout must be adjusted so that the margins match the 1/8 inch x 1/2 inch label margins of the Avery label paper.
2. This can be achieved by either manually setting all margins to 0, or select Borderless 8.5 x 11 in.
Chrome Browser Printing Settings
To achieve this in Chrome, select US Letter, uncheck Fit to page, and click Print