Overview
Every asset, part or work order record has its own unique QR code. The QR code is generated after you create the record. The QR code can be printed and placed on the asset. When the QR code is scanned using the mobile app, the technician is instantly brought to that asset record where they can log a work request, process a work order, or check attached documents.
Important: Pop-ups must be allowed on your internet browser to print asset tags.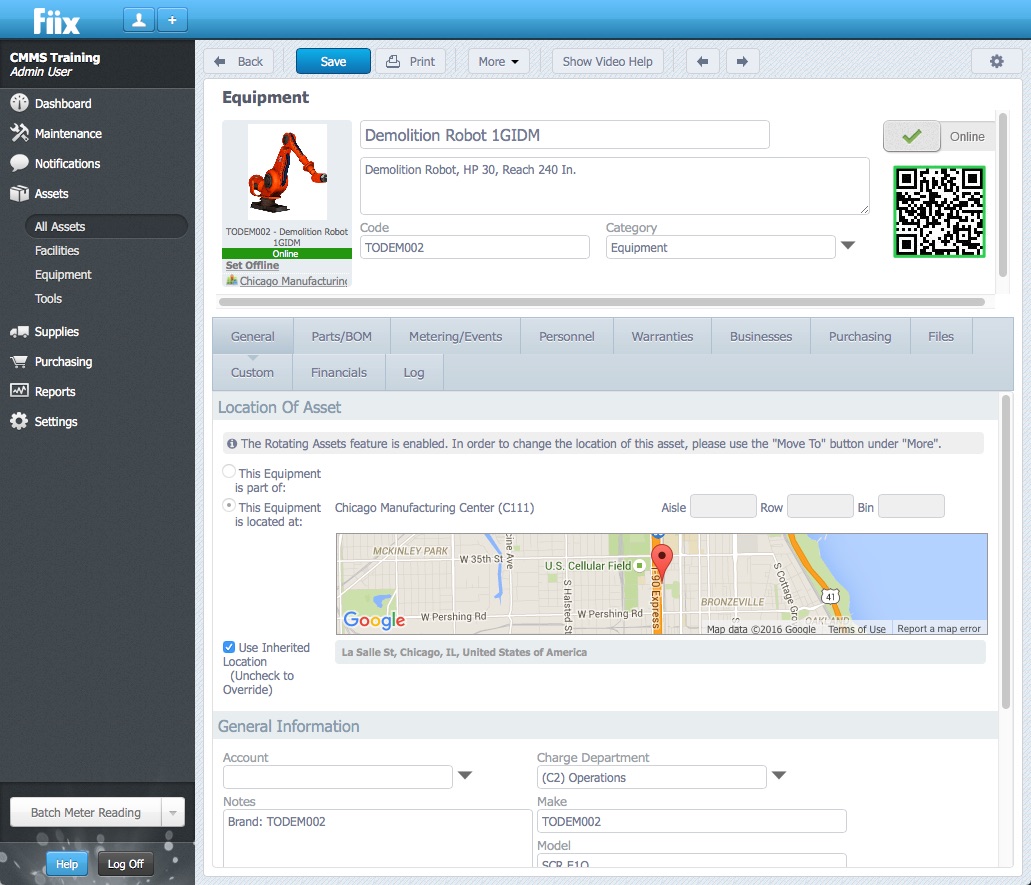 Printing QR codes
1. To print QR-code asset tags, first select the asset records to print. There are three different ways to select asset records:
1a. To select assets from the main asset page, simply check-off the records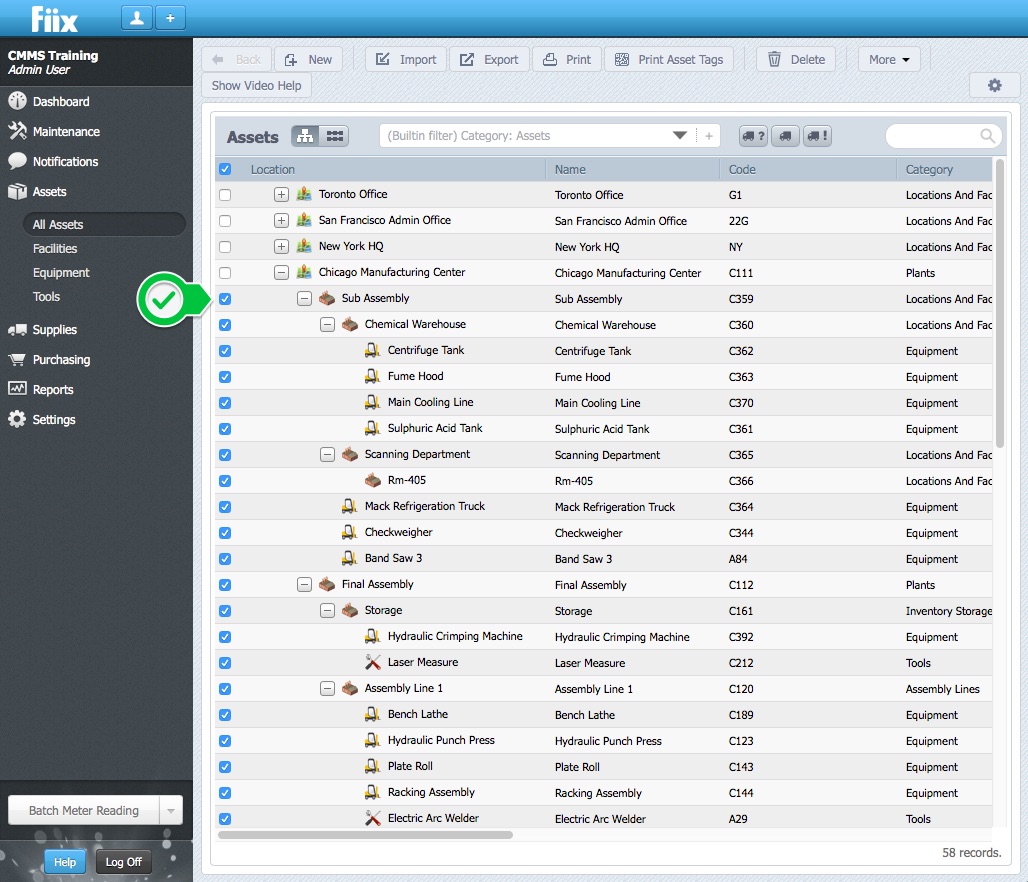 2a. To select assets using the "Quick Add" feature, do not select any records, and click Print Asset Tags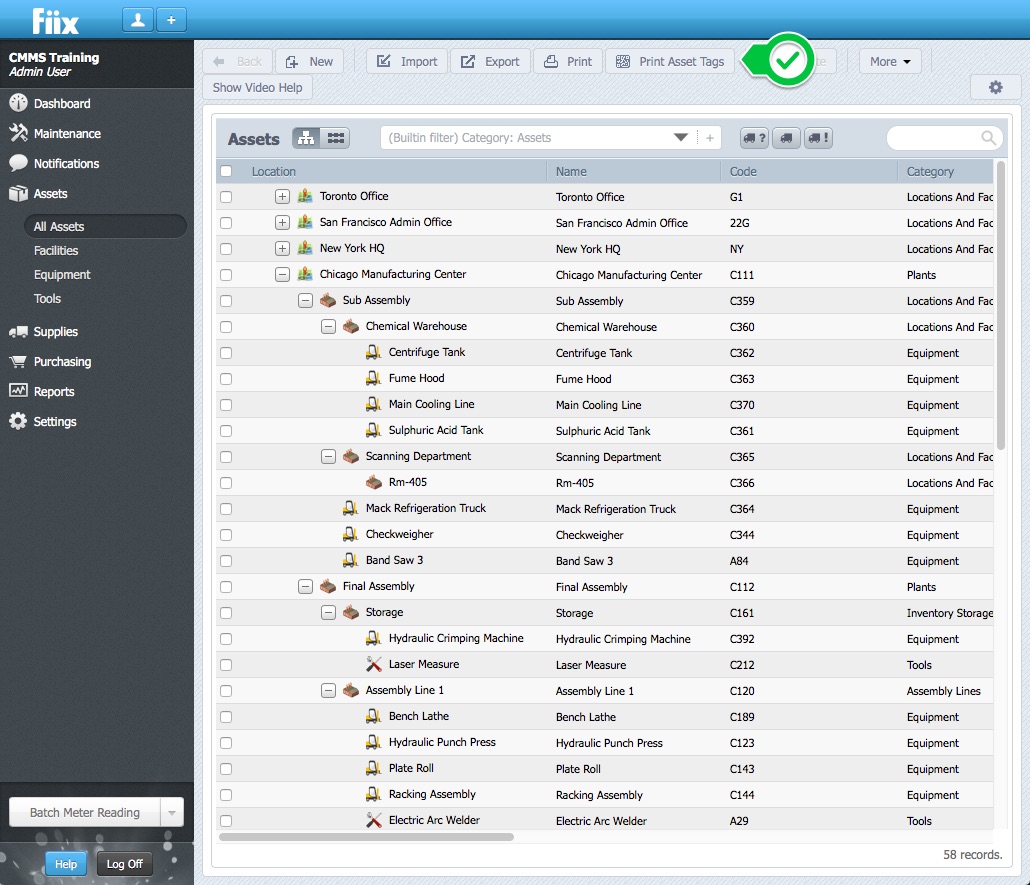 2b. Select a record on the left to create a list of assets to print. Select erroneous records on the right to remove records from the list. Click OK when the list is complete.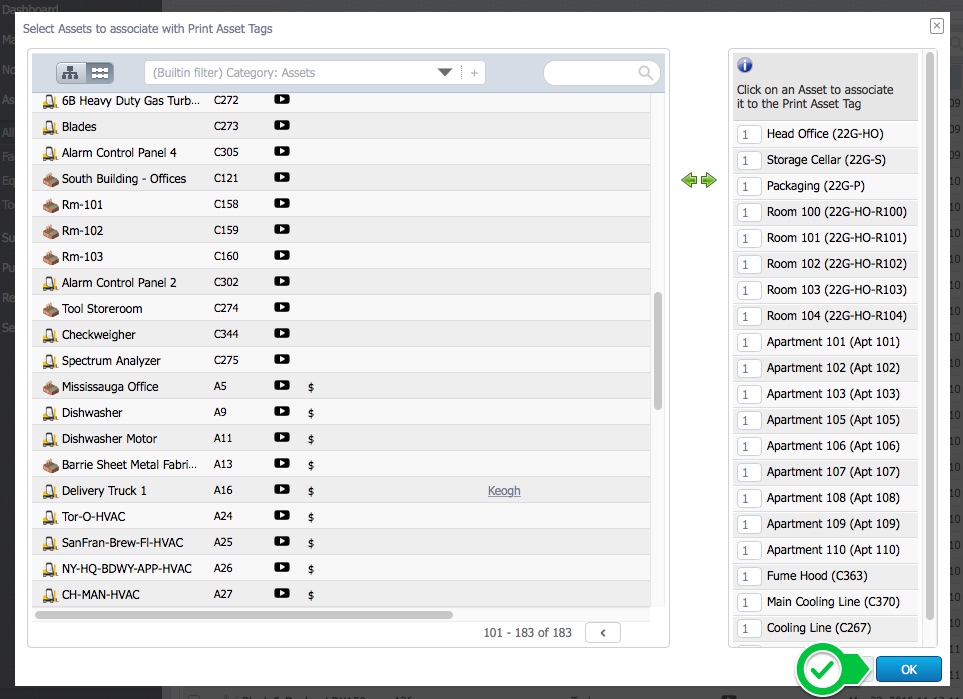 2. Select the label paper, and click Print Asset Tags. Click on the links to find more information about supported label paper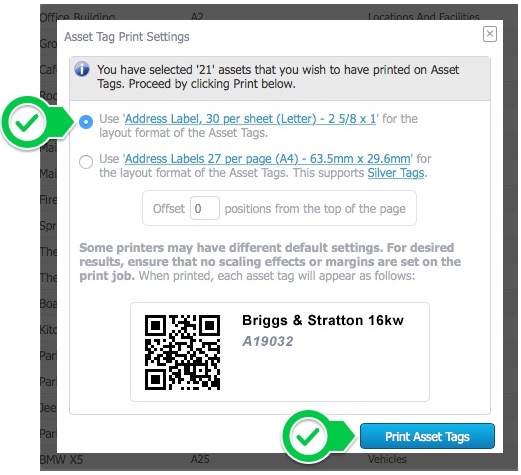 Continuous Label Printing
You may now also print out continuous labels in 3 sizes
2-1/4" x 1.-1/4"
2-1/4" x 4"
and
4" x 6"
3. Follow the normal printing procedure for your browser.
Asset tags not printing correctly? Review QR-Codes Not Printing Correctly for more information.