Overview
Every asset, part, or work order record has its own unique QR code. Technicians can scan QR codes attached to any asset using a free scanner app on their mobile phone or tablet device. When the QR code is scanned, the technician is instantly connected to the page dedicated to that asset. Service information can be updated efficiently in real-time rather than waiting go head back to the office.
Users can create an unlimited number of codes for their facility with no restrictions on the number of scans per QR code. QR codes are created in high resolution, print-ready PDF format with 30 QR codes per page. The PDF files can be printed on Avery address labels and attached to assets in the user's facility. The QR codes can be scanned with any smartphone QR Code reader app and the user is taken to the associated record in the CMMS.
In some cases, you may want to print QR codes on different sized labels.
WARNING :
When printing your own QR codes (either yourself, or a contractor), we have no control over the quality and characteristics of the final label. As such, we cannot guarantee that they will be compatible with your smartphone.
BEFORE PRINTING ALL YOUR LABELS, make sure that they will work : print a few and test them in real-world conditions.
Create QR Codes on Different Label Printers:
The first step is to extract your URLs for your assets/parts etc. The URL is the unique address in the CMMS for that asset. In essence, the QR codes is an image that references that URL. This procedure will outline how to pull the codes for assets but the
1. Assets
1. Open the reports section of the CMMS and search for "Asset Excel". The report you are looking for is "All Asset List Excel Dump"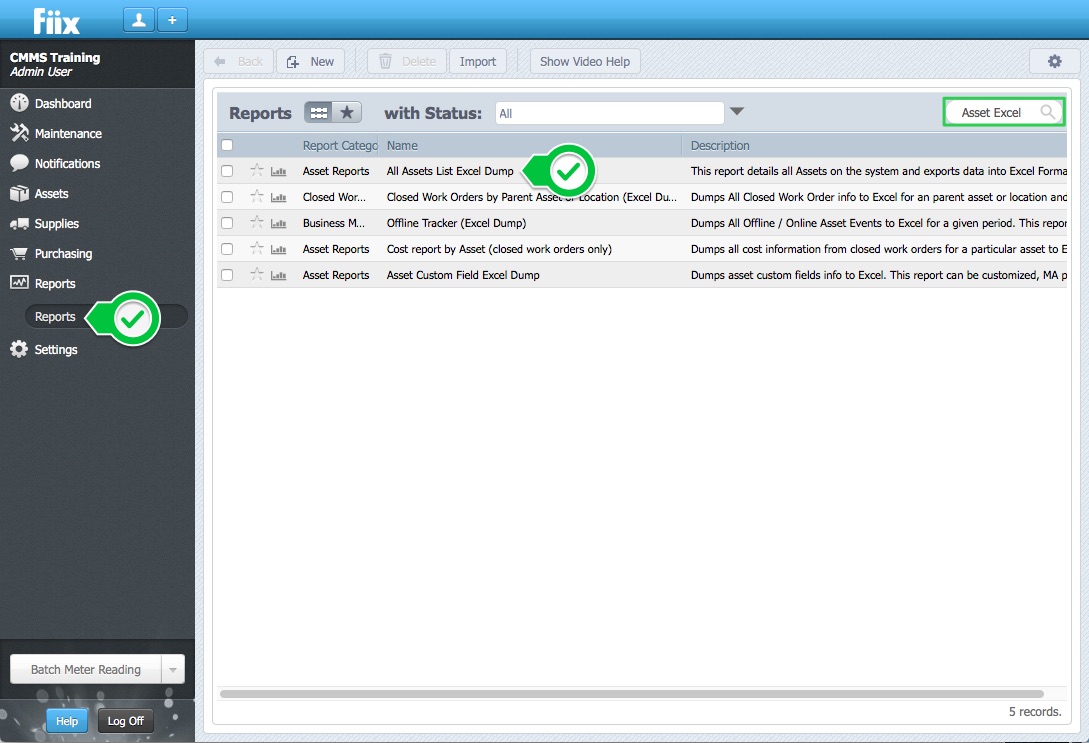 2. Render the report in Excel Spreadsheet format, and click Run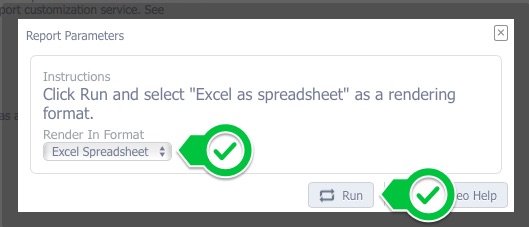 3. Open the report in Excel. One of the columns is called "Asset URL". This is the link to each asset in your system.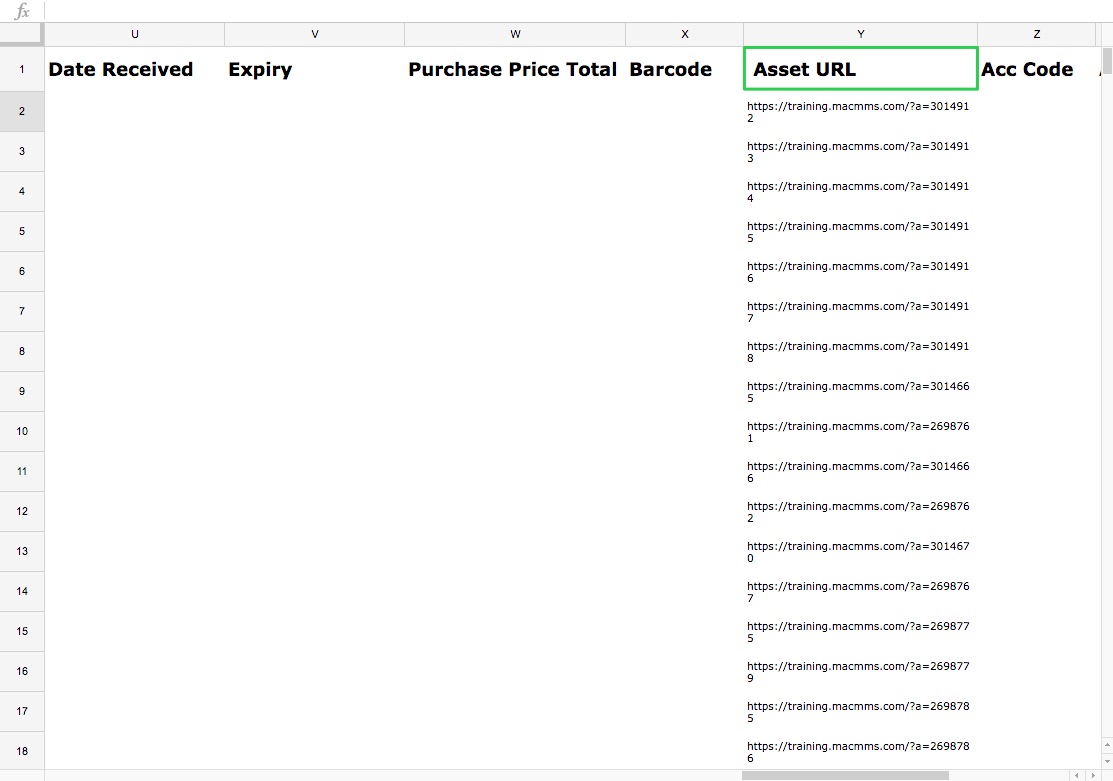 4. This is what you need to generate your QR codes in a 3rd party application such as QRCodeGenerator.com. Alternatively, send this file with the URL to your label printer so they can design and print your QR codes.
2. Parts
1. Repeat the above process but use the Spare Parts List Report (Excel):