Overview
Asset Tags / QR codes are an extremely useful tool. Printing asset tags and placing them on your assets allow you to quickly scan and access the assets information while using the mobile app. In this procedure we will outline how to select multiple random assets and print their QR Codes.
1. Navigate to the Assets page and click Print Asset Tags

2. You will be met with the following popup box. Start off by expanding your hierarchy. It is important to remember this procedure is carried out logged in as an Administrator and as such information for all sites is visible. If you are a manager in a site for example, only assets in your particular site will be visible when carrying out this process.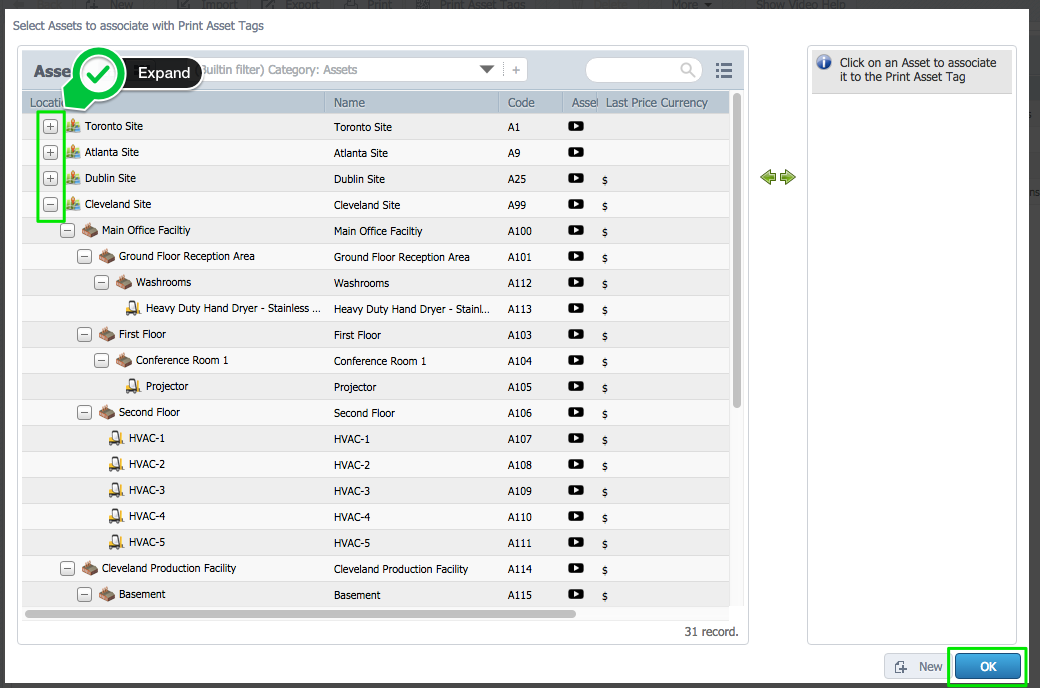 3. From here you simply click on the assets you wish to print tags for. They will instantly be passed into the column on the right as shown.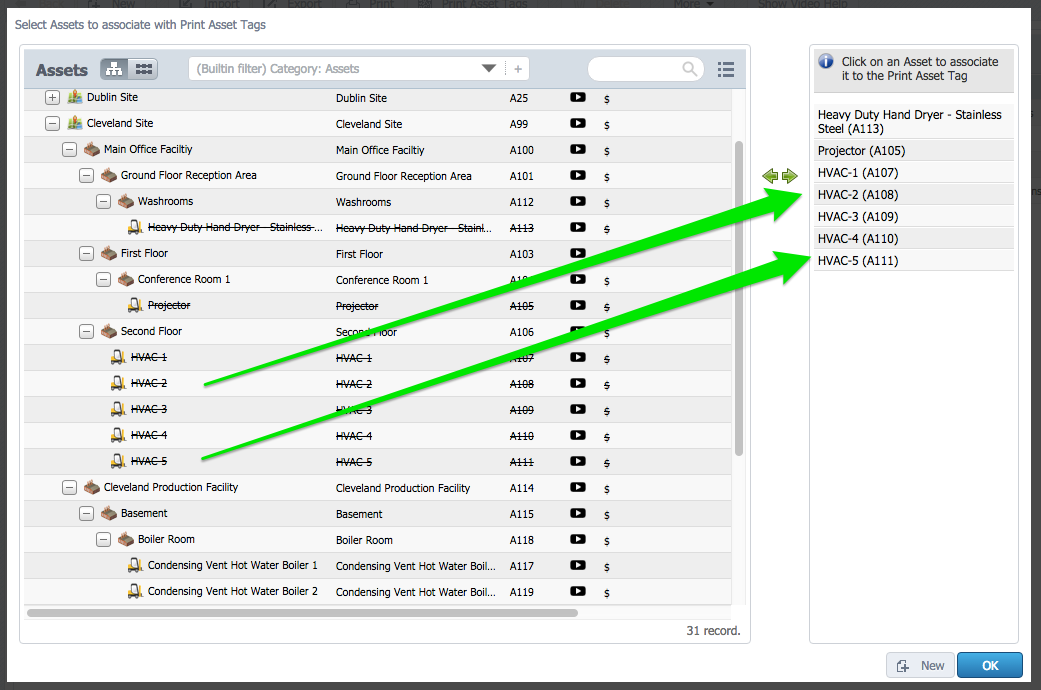 4. Alternatively you can search for individual assets and add them to the list in the same fashion.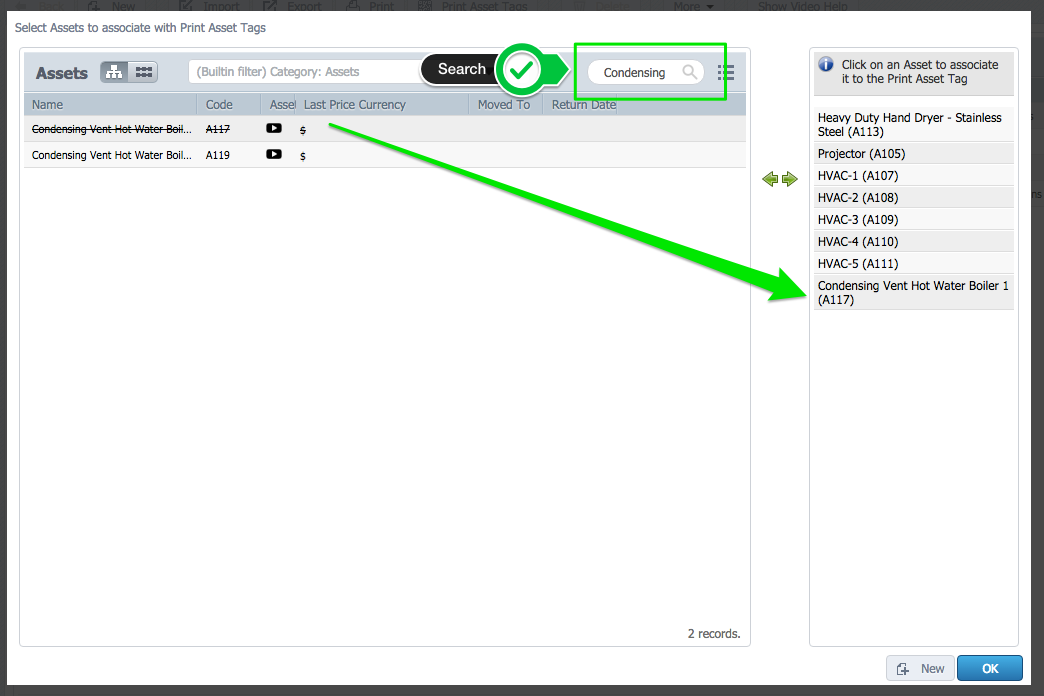 5. Made a mistake? Don't worry, to remove an asset from the list just click on it and it be removed as shown below. The asset will then be removed from the list.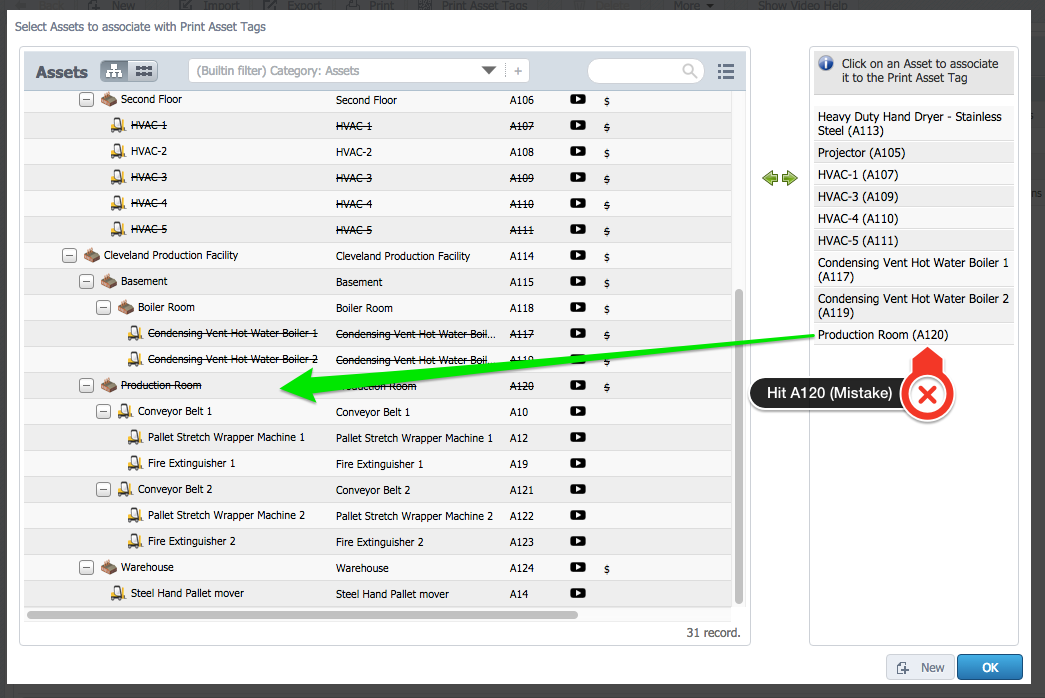 6. The asset will then be removed from the list. Verify you have all your assets and click OK.
7. Choose your preferred setting and click Print Asset Tags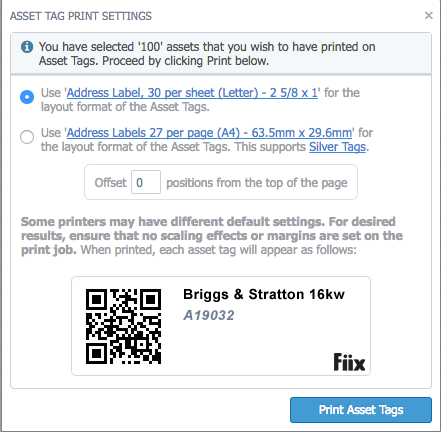 8. From here you will be able to preview your asset tags, once satisfied print and you are good to go.