Overview
If you deal with purchase orders, and you want to make sure that you receive emails when purchase orders are generated, then here's how to do so.
Steps:
1. Make sure that all the users that want to receive notifications have a properly defined e-mail address. Only administrators can access those settings. As an administrator, navigate to Settings, Users, select a user, click Accounts, and check the user's email address.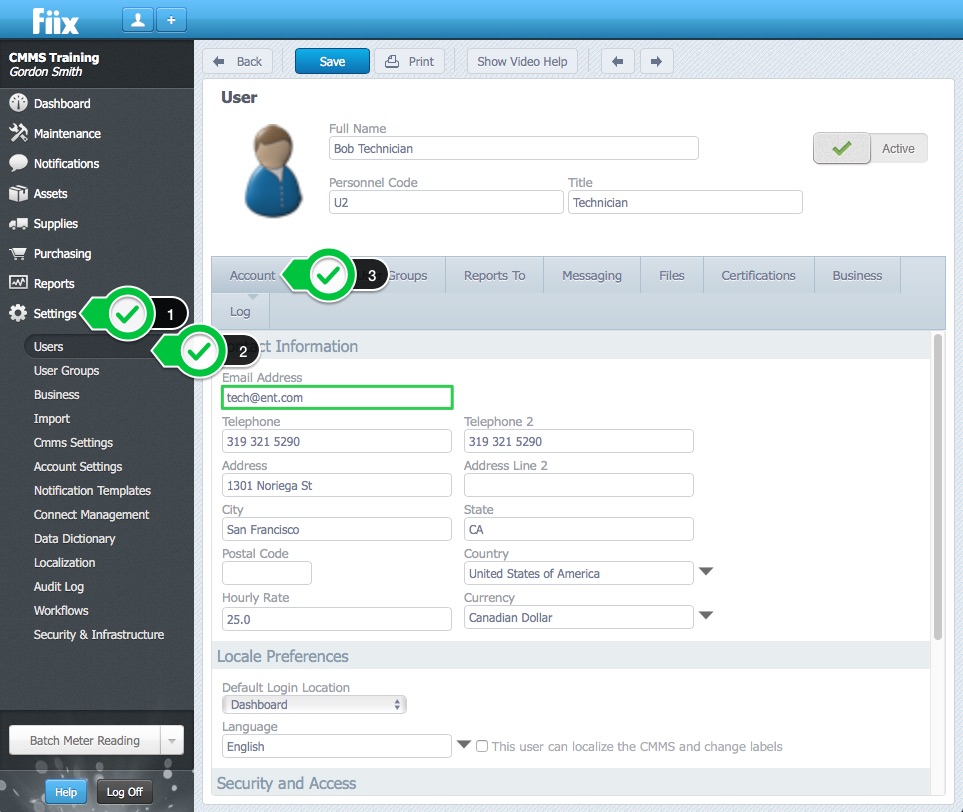 2. Create a purchase order, then directly add users to the Notifications tab. Whenever the purchase order status is updated, all users under the notification tab will receive an e-mail at the address specified in their respective user page.