Overview
The Configurable Firewall feature is designed to restrict access to the CMMS from known IP addresses, or allowed IP ranges. Fundamentally, if someone outside of the organization figures out your CMMS URL, they won't be able to access the login page. Platform Access Firewall is available to Enterprise CMMS administrators in the Infrastructure and Security section of the CMMS.
Enable firewall
1. To enable the firewall, click Settings, Infrastructure and Security, and click Firewall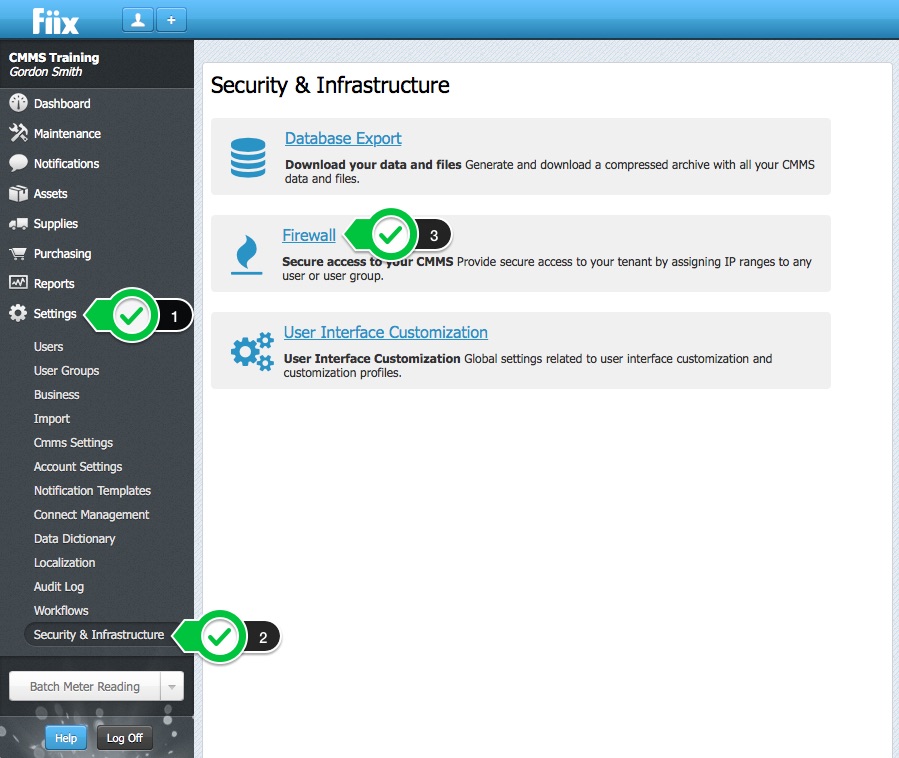 2. By default, the firewall is switched to inactive. In addition, the firewall will read your current IP address, and create a dummy default rule.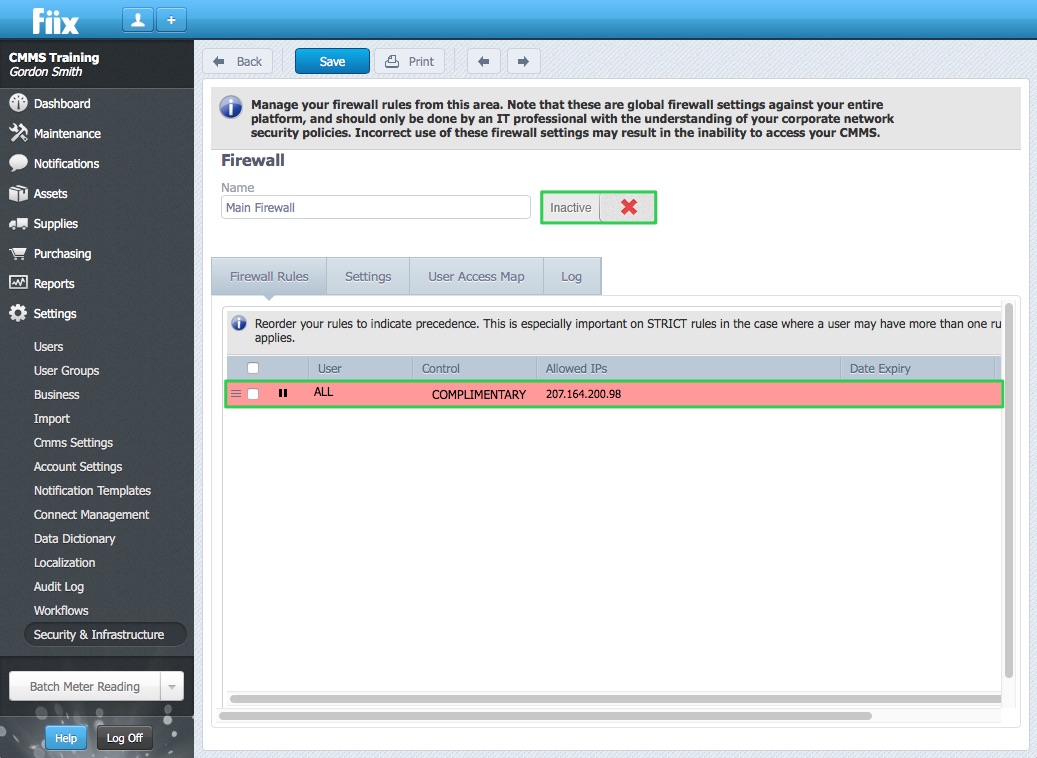 3. To switch the firewall on, click on the top rule in the list.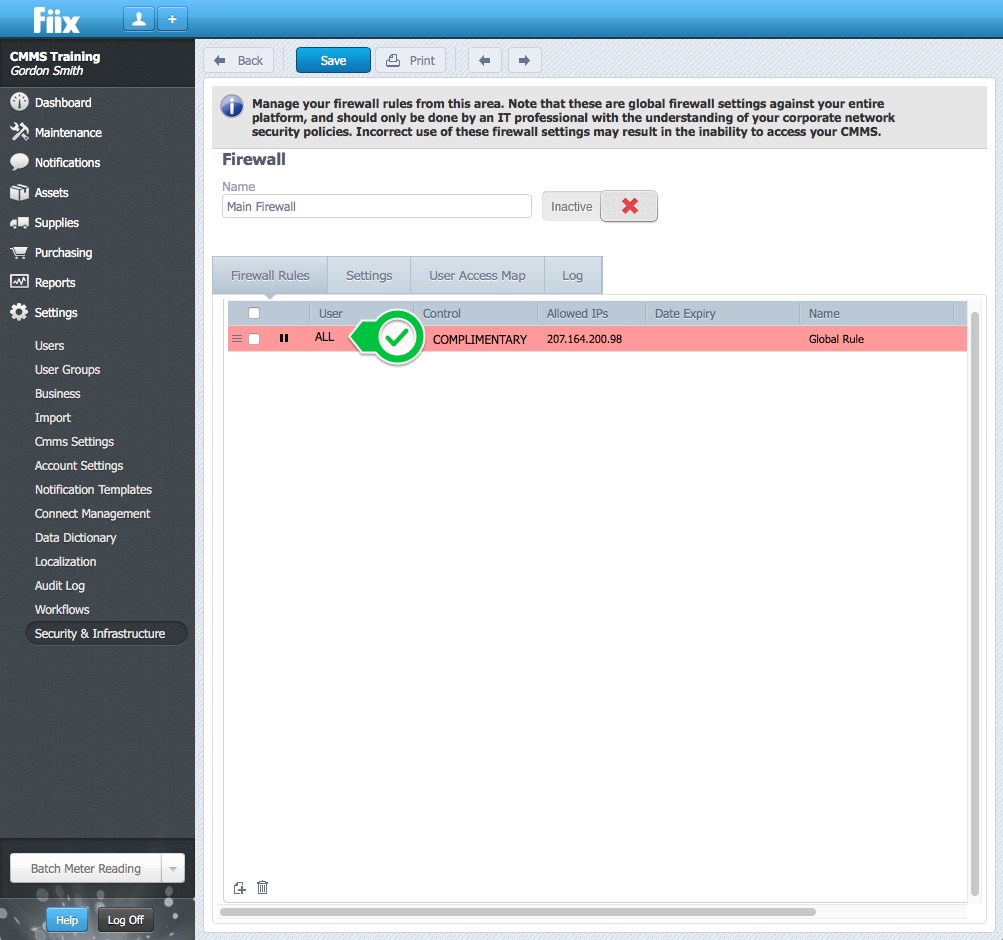 4. The system reads your current IP and displays it in the Allowed IPs display box. It is possible to add more IP address, IP ranges or Subnet/Masks if needed. Be careful not to lock yourself out of your CMMS by using the wrong IP address. If you do, contact Fiix tech support to reset.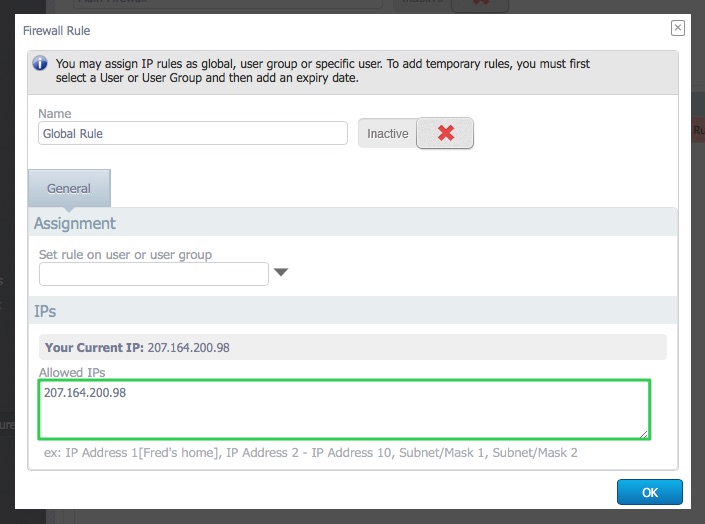 5. Toggle the Inactive/Active switch to active to enable the rule.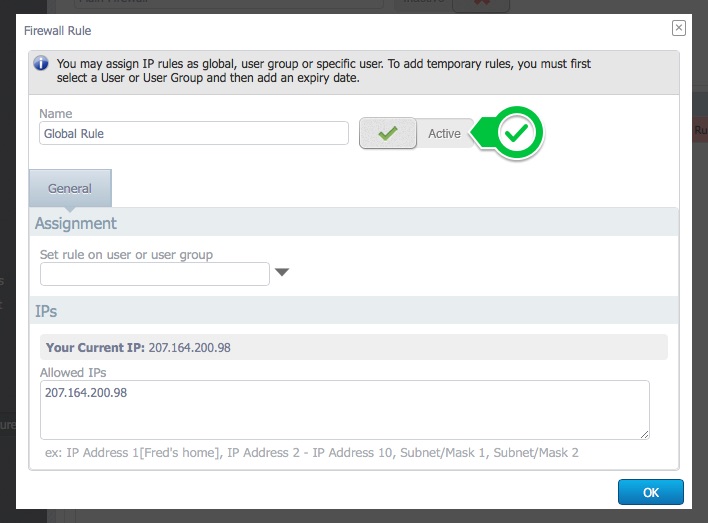 6. Click OK to save.
7. Toggle the Inactive/Active switch to Active to enable the rule for all users on the CMMS.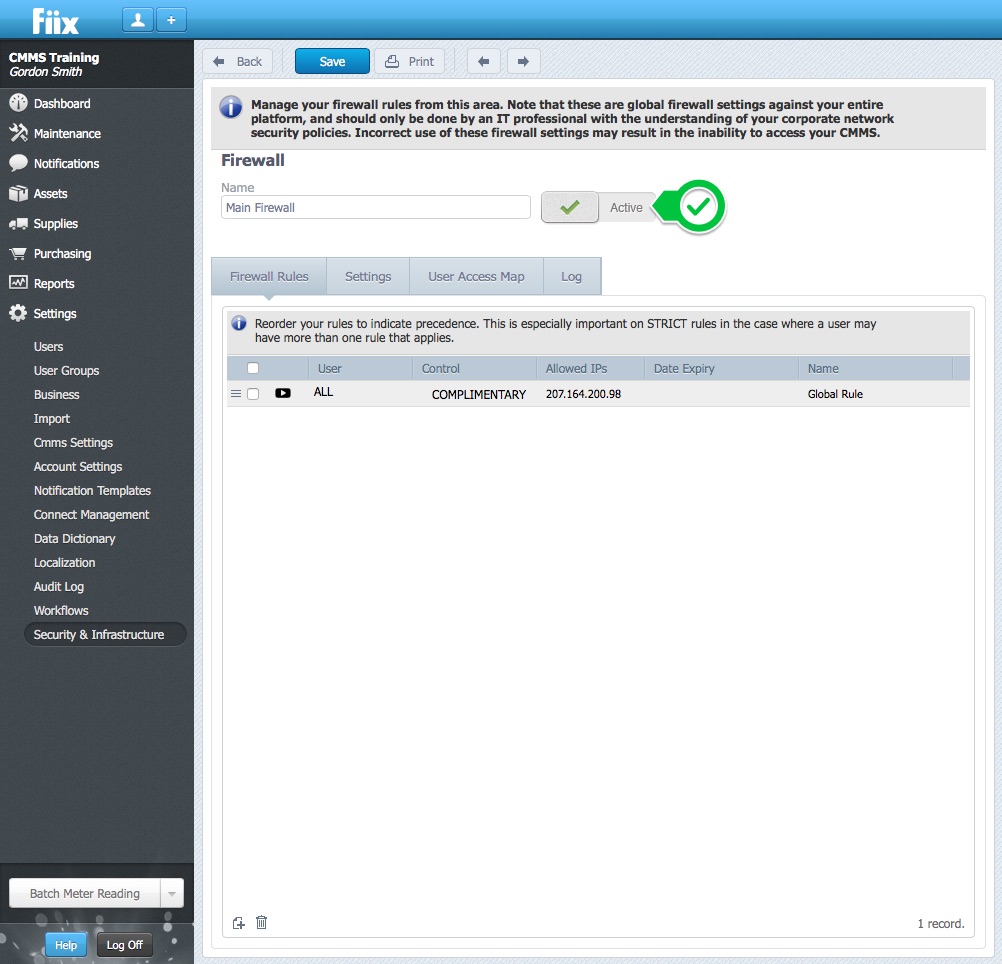 Your firewall is now active for all users on the Allowed IPs