Overview
Before you begin
Plans: Enterprise
Audience: Only administrators can complete this task.
This article outlines how the work order form can be customized for different user groups.
It will show how to hide certain fields and tabs from user groups, and how to make certain fields mandatory for user groups. This gives total control over who can see and do what on the work order form.
This customization process is the same across all user groups.
1. Select the user group
1. Open a work order form and select the Customize icon at the top corner of the page.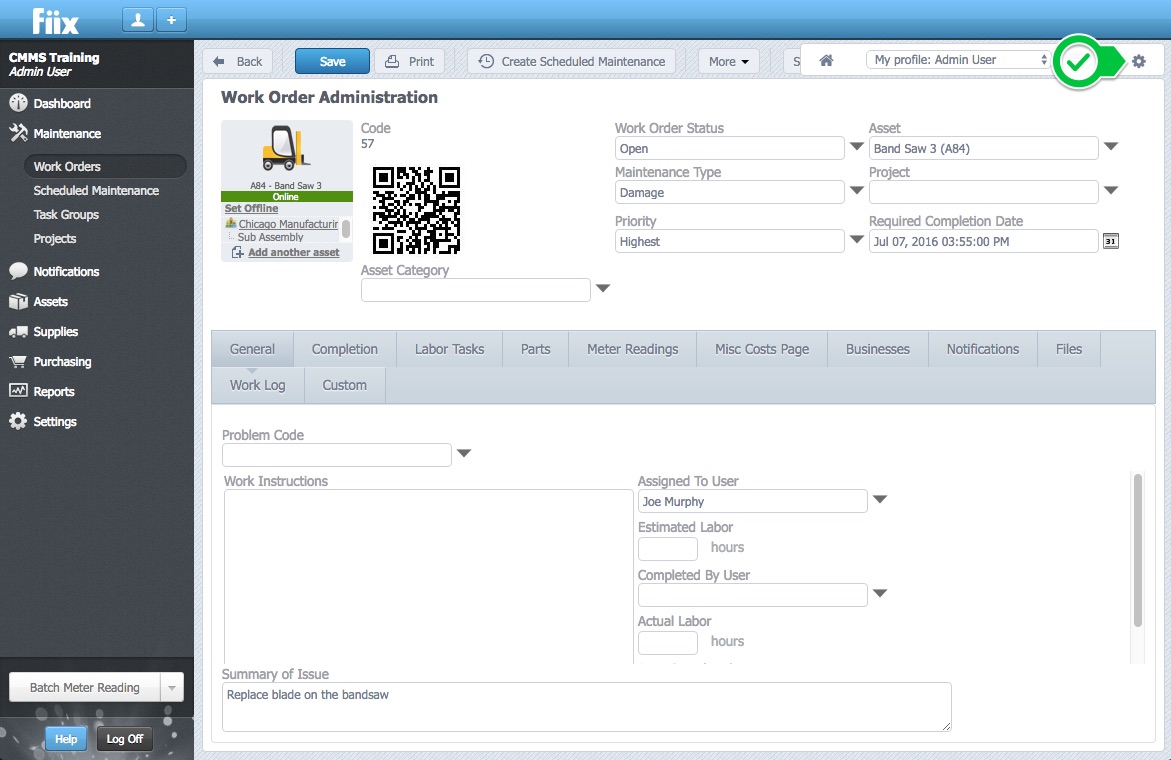 2. There are a number of options when customizing the work order form:
Corporate: Changes will be made across the entire CMMS, regardless of user group





User Group: Changes will be applied to the specific group selected





Personal user account: Changes will only be applied to your personal CMMS
For the example below, we will be applying customization changes to the User group profile: Technicians.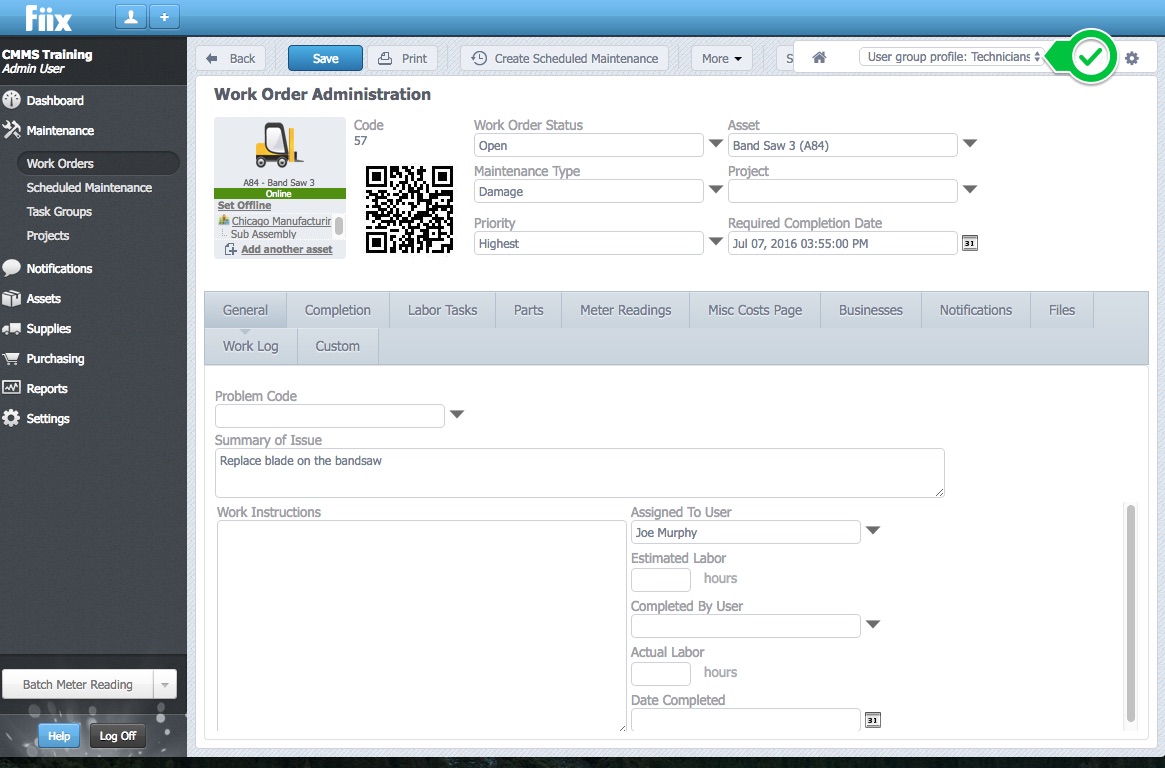 2. Hide tabs on the work order form
1. To hide tabs, and prevent a user group from accessing them, click on the Rearrange icon immediately to the left of the Customize button.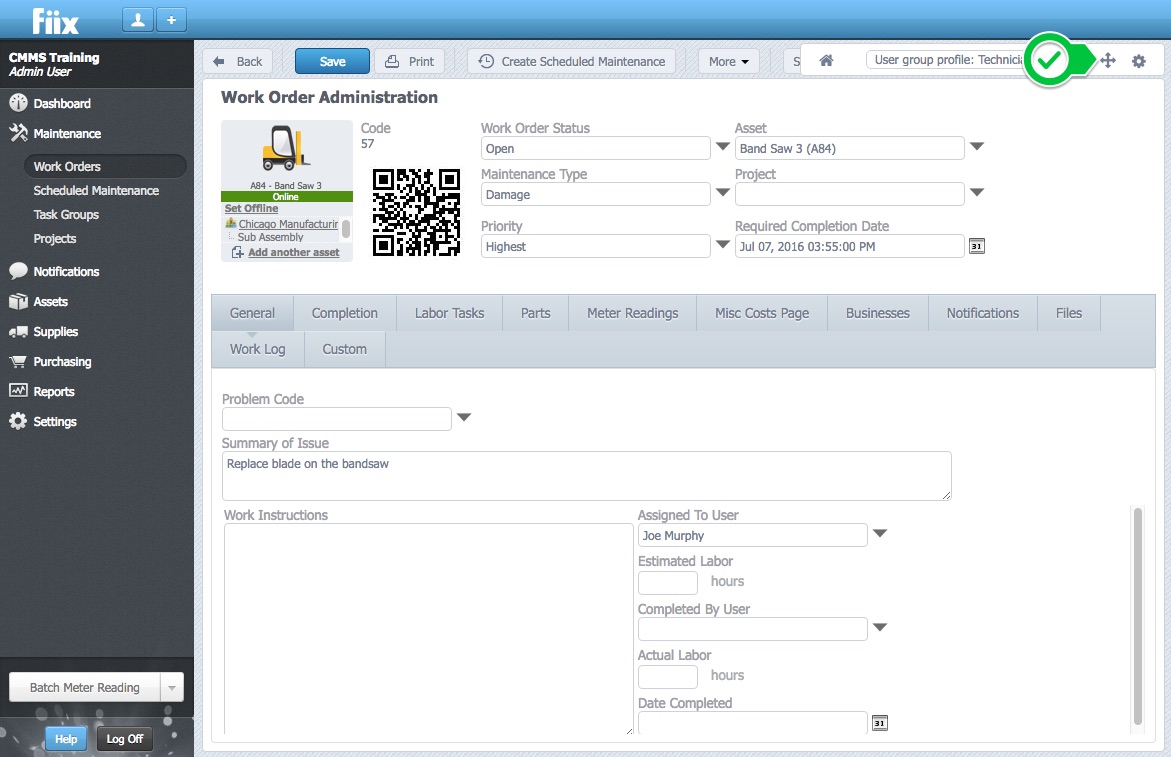 2. The customizable fields are highlighted in blue below.
Let us say one wants to hide the Work Log tab form the Technicians User group. To do this, select the Work Log tab and click the 'X' symbol to hide it. Please note this will not affect your immediate view of the tab, as it only applies to the Technicians group.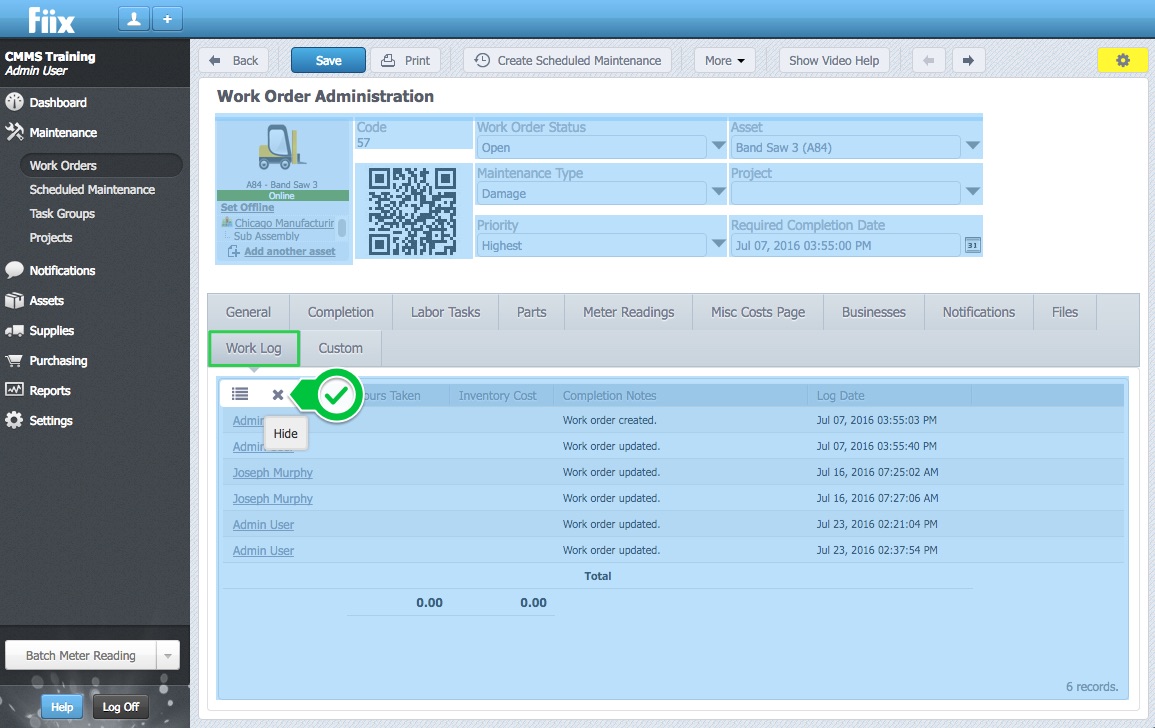 3. To make field specific field visibility changes, select the the Customize icon, followed by Select Visible Elements.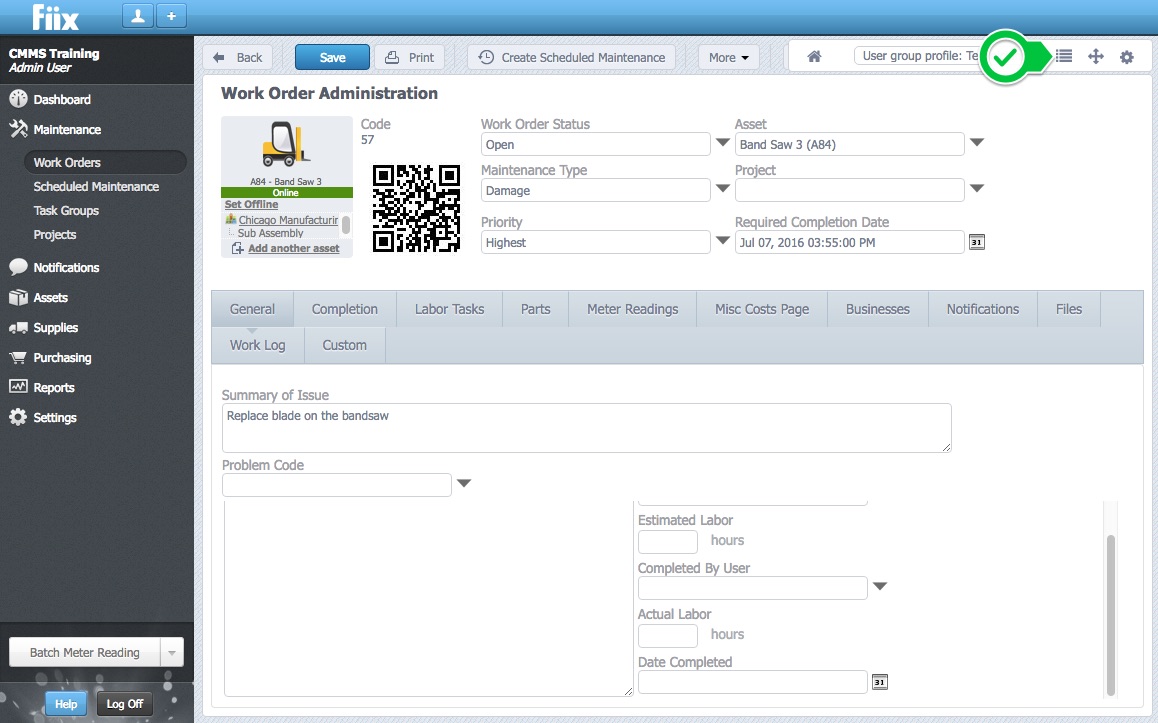 4. Within this pop up window, one can hide/unhide fields by checking or unchecking the "Visible" box.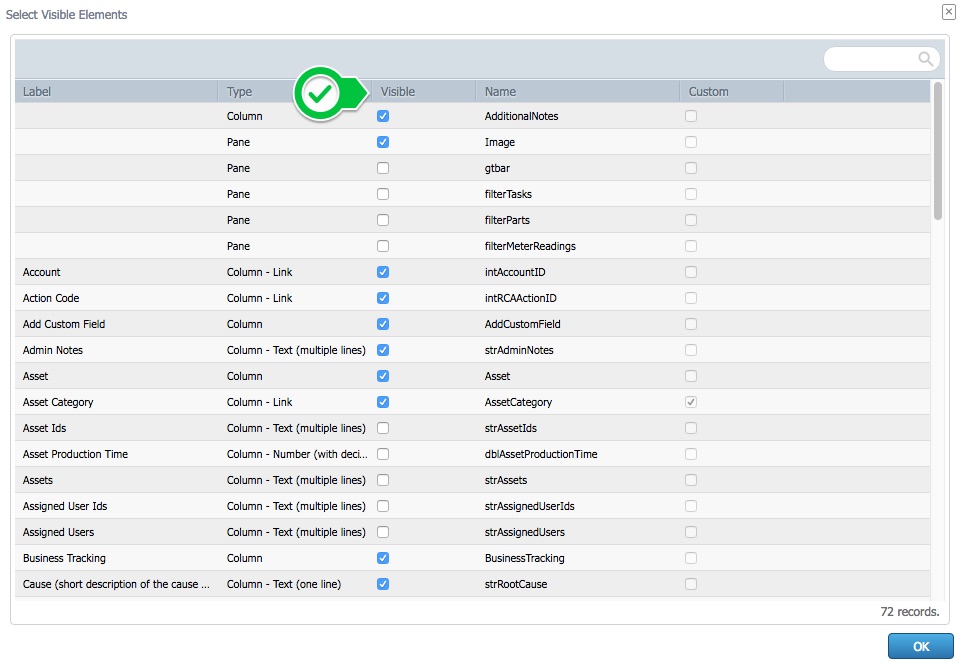 3. Make a field a mandatory field.
1. To make a field mandatory, select the the Customize icon, followed by the Rearrange option.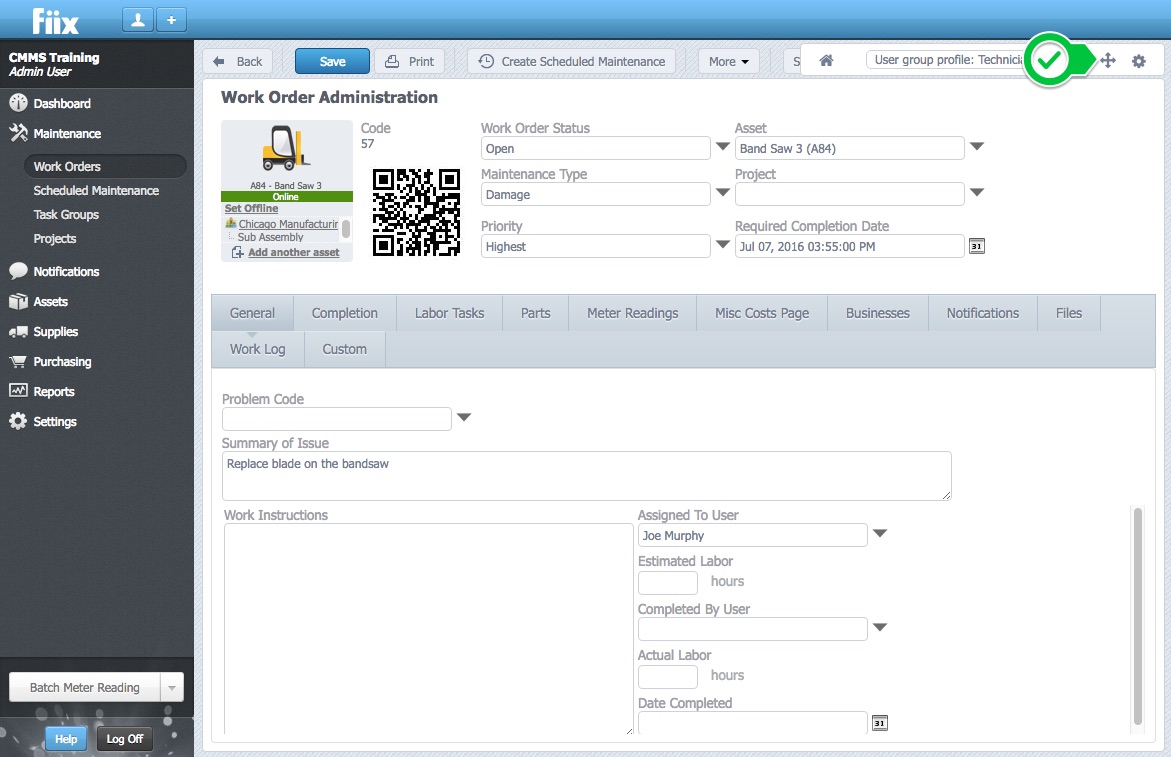 2. For this example, let's make 'Account' a mandatory field. To do so, switch to the Completion tab, scroll over to the Account field, and select the wrench like Customize icon.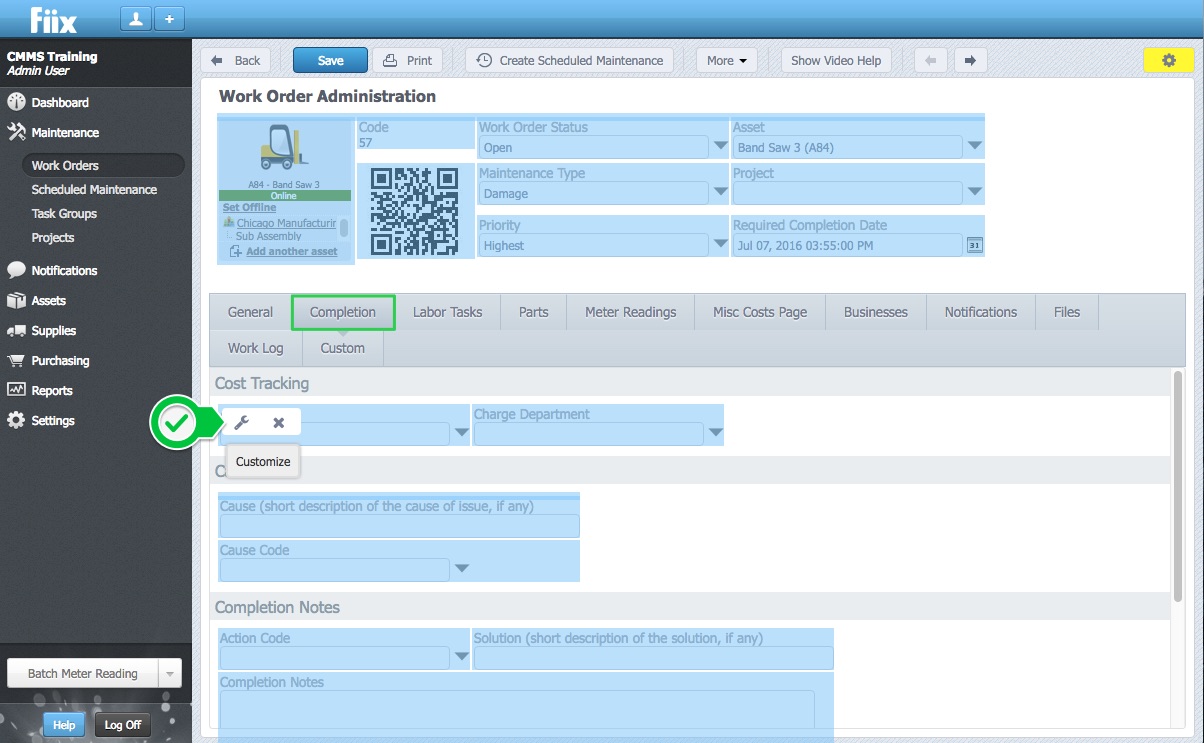 3. Check the Required box and click OK
4. The completion notes are now a mandatory field for any member of the technicians group.
4. Undo any customization changes.
1. To reset any customizations, select the Customize icon, followed by Reset Customization as shown below.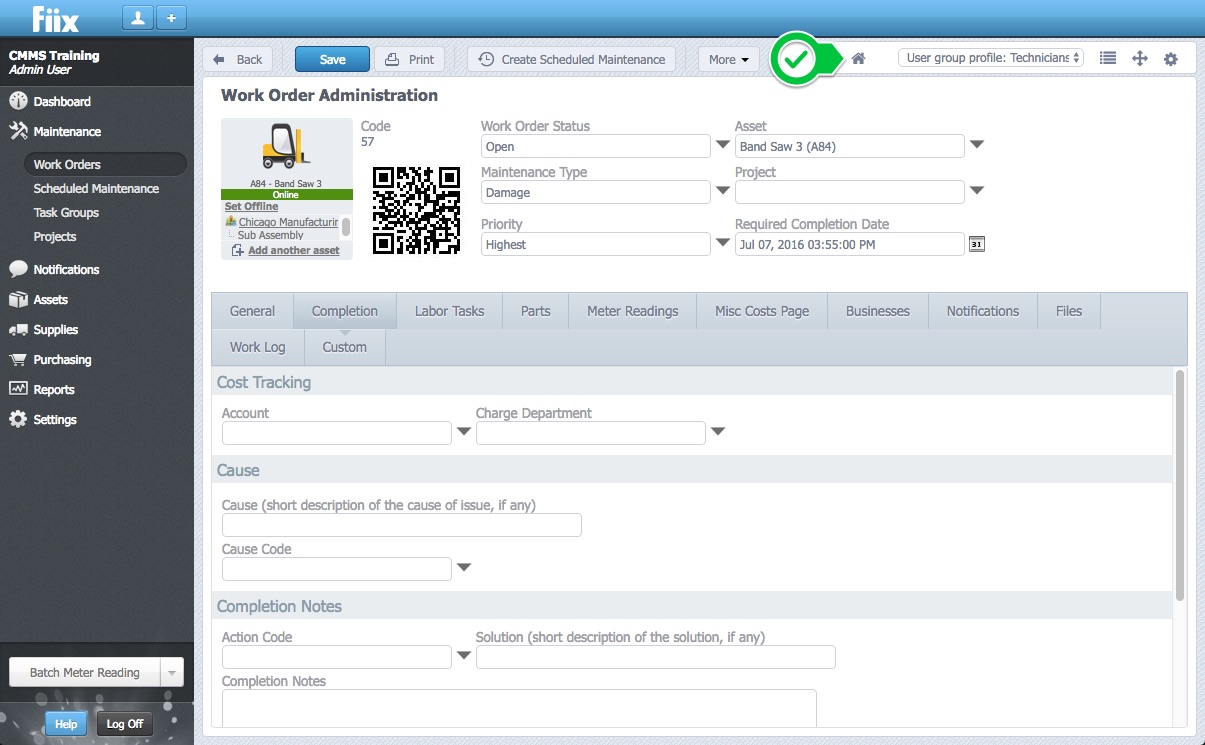 2. Information on how to add custom fields, and on how to rearrange the work order form can be found in our Add A Custom Drop Down Field/Table To A Work Order Form And Reposition