Overview
Creating multi-asset scheduled maintenances (SM) has just gotten a lot easier and more efficient. You can now add multiple assets to both new and existing scheduled maintenances with just a few short clicks. It is important to remember that multi-asset SM's CANNOT cross sites. This method will only support assets that are at the same site. This method can be used to quickly create scheduled maintenances that cover specific asset categories. To do this, filter your assets by your desired category, and follow the method outlined below.
Please note: this feature is only available on our professional tiers and above.
To accomplish this, follow these steps.
1. Navigate to Assets, expand the hierarchy, select the assets, click More, and Add To New SM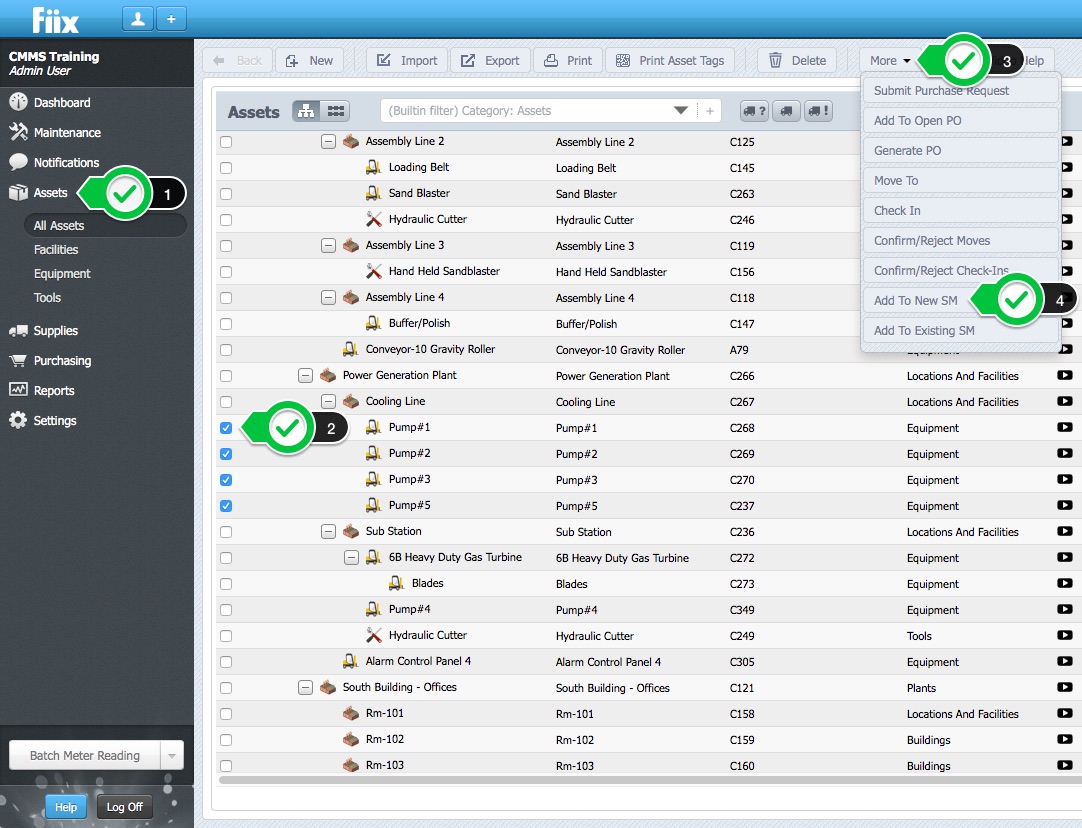 2. Confirm the assets to be added to the new scheduled maintenance, and click OK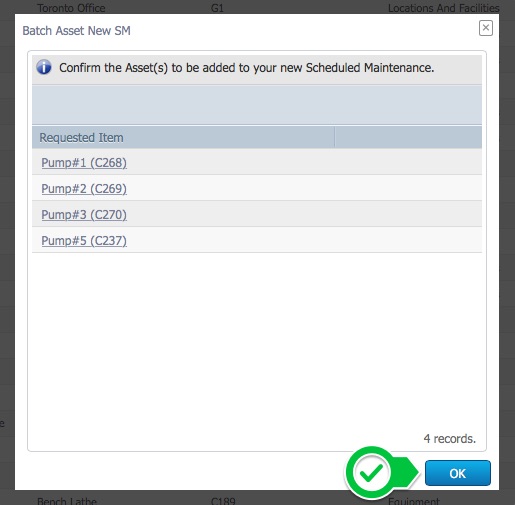 3. You will be directed to your newly created scheduled maintenance, and you will see the list of assets you selected.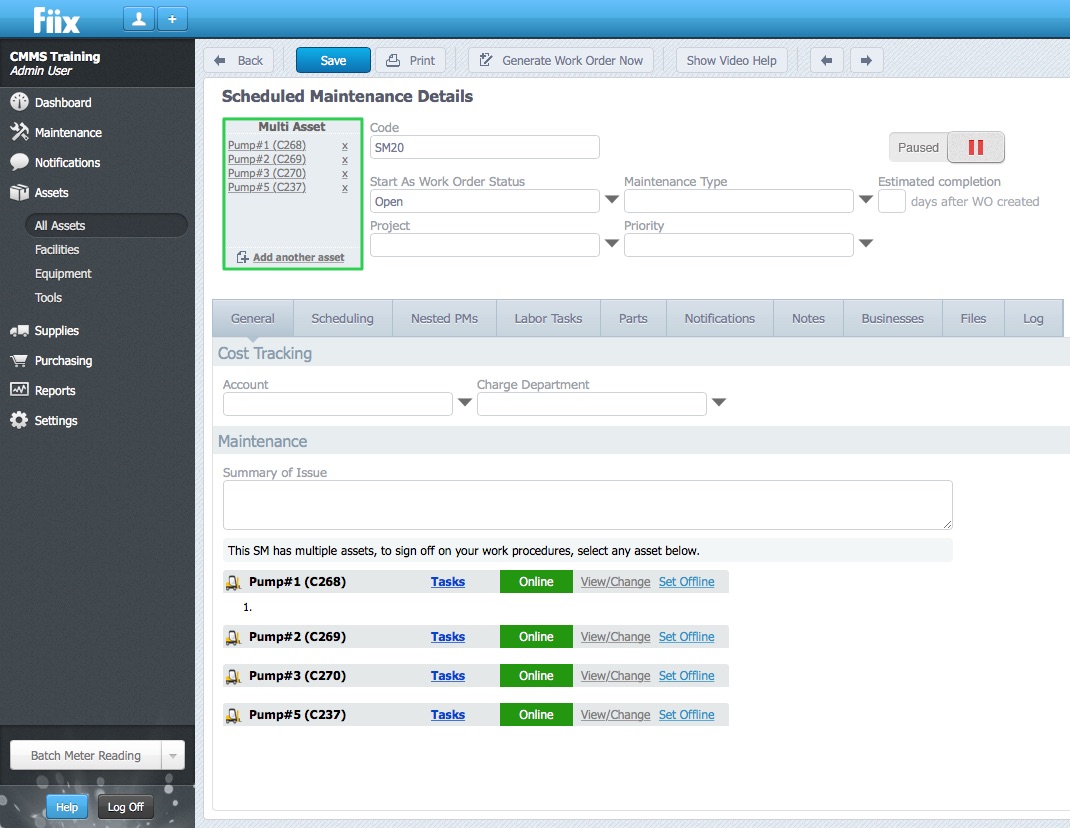 4. The next step is to add the tasks to the scheduled maintenance. To do this navigate to Labor Tasks, and click New.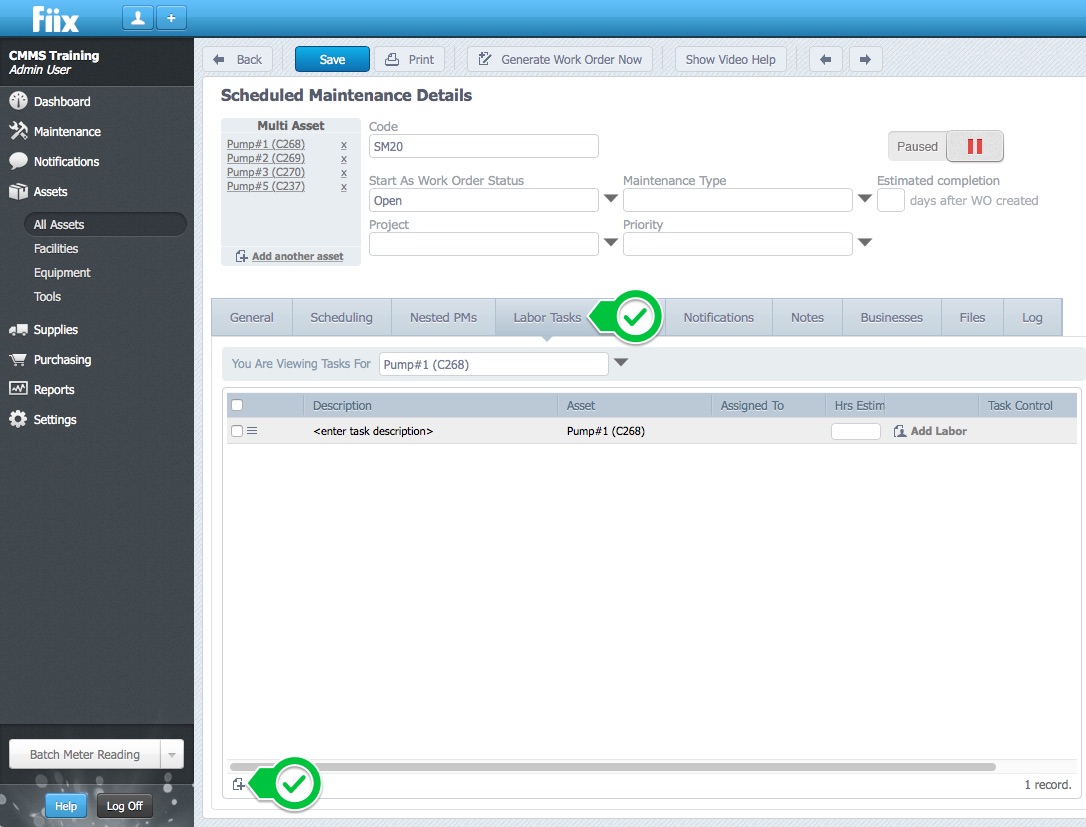 5. Enter your task Description, and select the asset that you want to associate the task to. You can assign the task to an individual asset, or select Add this task for every asset to associate the task to every asset. Assign a user, add the Time estimate, select the Task Type, and click OK.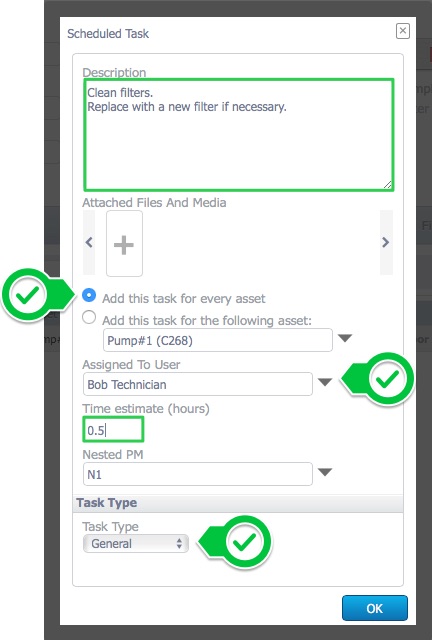 6. Finally, add the details such as your Scheduling, Maintenance type, Priority etc. Activate your scheduled maintenance when complete.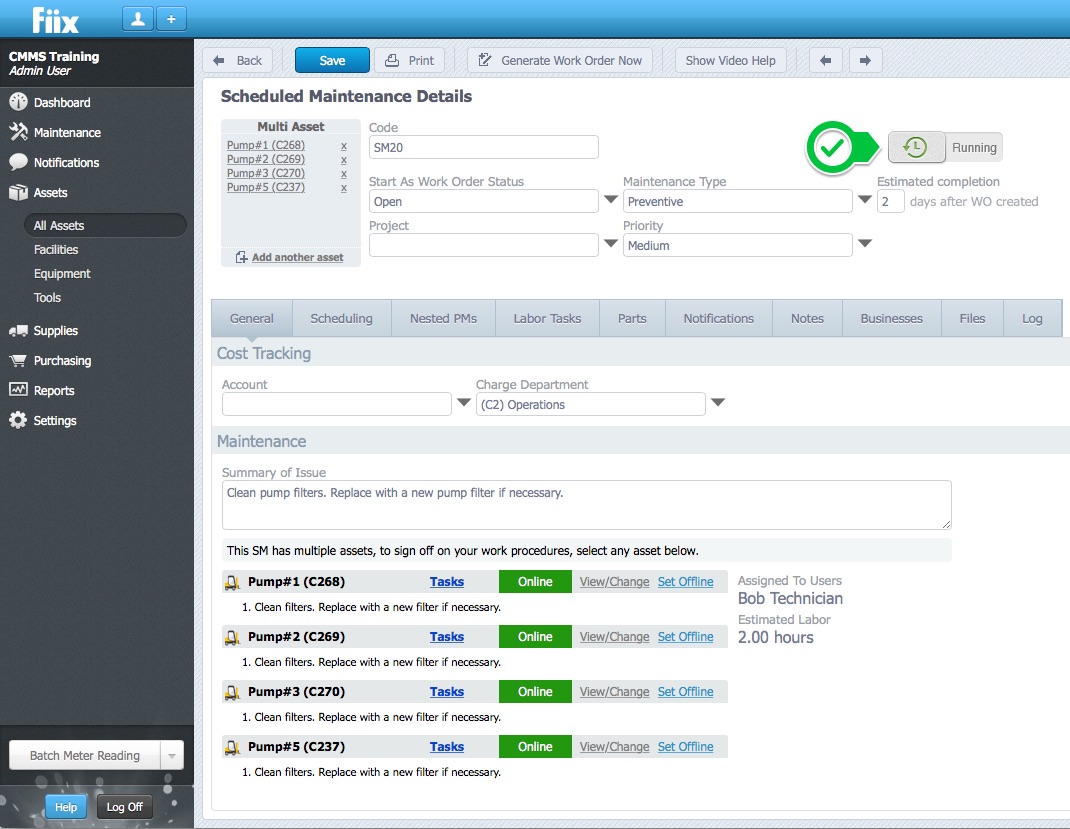 You can also use a variation of this method to add multiple assets to an existing scheduled maintenance. Like before, select the assets in the asset hierarchy, click More, Add to Existing SM, select an existing scheduled maintenance, and follow the steps outlined above.