Our newest AI offering, Asset Risk Predictor, is now available for purchase.
Asset Risk Predictor uses sensor data to identify anomalies in day-to-day operations early, so that you can start addressing them before they cause additional damage or downtime. You can view your asset risk data in 2 dashboards: one that shows an overview for all of the assets you've included in Asset Risk Predictor, and a second that shows the risk data for a specific asset.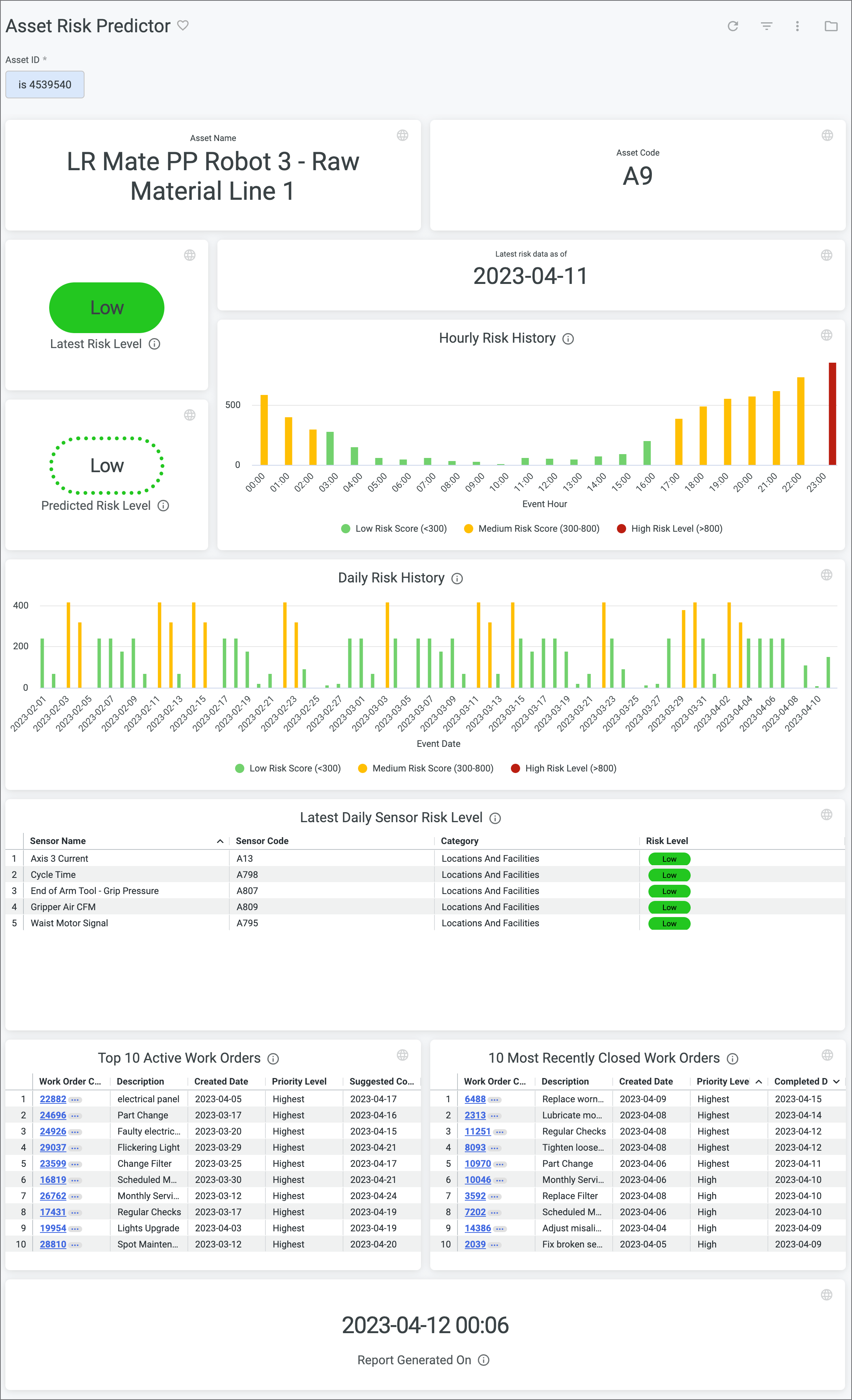 Note: Asset Risk Predictor is available for purchase even if you aren't an existing Fiix customer. To learn more, see the Eligibility & pricing section of Asset Risk Predictor FAQ.
To learn more about Asset Risk Predictor, see the following articles:
As part of this launch, we've also released a beta version of risk-based scheduled maintenance, which allows customers using Asset Risk Predictor to automatically generate work orders when high-risk events occur. To learn more, see About risk-based scheduled maintenance.