The legacy mobile app has been sunset, and can no longer be used. To continue using Fiix on your mobile device, you must download our new mobile app. This article helps answer some questions you might have about the transition.
Use the links below to jump to a specific question:
As much as we love our legacy app, we wanted to make significant improvements to your mobile experience, which required us to build a new app with the latest technology. With this new app, we can provide new features such as an offline mode, faster sync speeds, improved security, an upgraded app interface, and more.
For example, the new app provides you the ability to work in offline mode. This means that you can access your data even if you're in an area without an internet connection. This is particularly useful for technicians working in remote areas: simply log the information you need, and the app syncs it for you once you have internet coverage again.
The new app is also built native to your device's operating system. This means that your data is more secure, you can access native mobile features, and the interface is designed to feel comfortable and more intuitive. Some device features you can access through this new app include your microphone and your camera, which give you functionality like speech-to-text dictation, scanning QR codes, and capturing and uploading images.
The new mobile app is focused entirely on the technician experience, meaning that technicians can focus and complete their work using only their mobile device, rather than having to go back and forth between the equipment and a work station.
The easiest way to identify which version of the app you have is by looking at the app icon. This is the legacy app icon: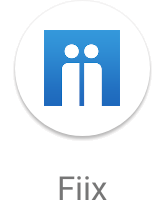 And this is the new app icon: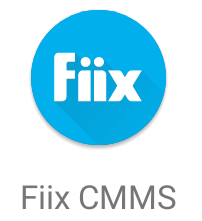 You can download the new mobile app at the links below:
As mentioned in the answer to the first question, the new app provides additional capabilities, such as offline mode. We're excited about this new app, and sunsetting the legacy app allows us to focus our attention on developing even more new features for the new app.
Because the legacy app is no longer being updated and supported, we can't ensure that it will work with new OS updates for Android and iOS. Removing the legacy app from the store helps avoid confusion by ensuring that users download the correct (i.e. supported) version of the app.