Overview
Most companies that have to deal with large inventories have issues with inventory going out of sync. Parts get used for maintenance without approval or recording, they get shuffled around to another department that needed it, or they sometimes simply disappear.
To address the issue, you can regularly audit their inventory, and reconcile their recorded stocks with what is physically present on their shelves through a feature called Cycle Counting
Steps:
1. To create a cycle count, click Supplies, Inventory Cycle Count, and New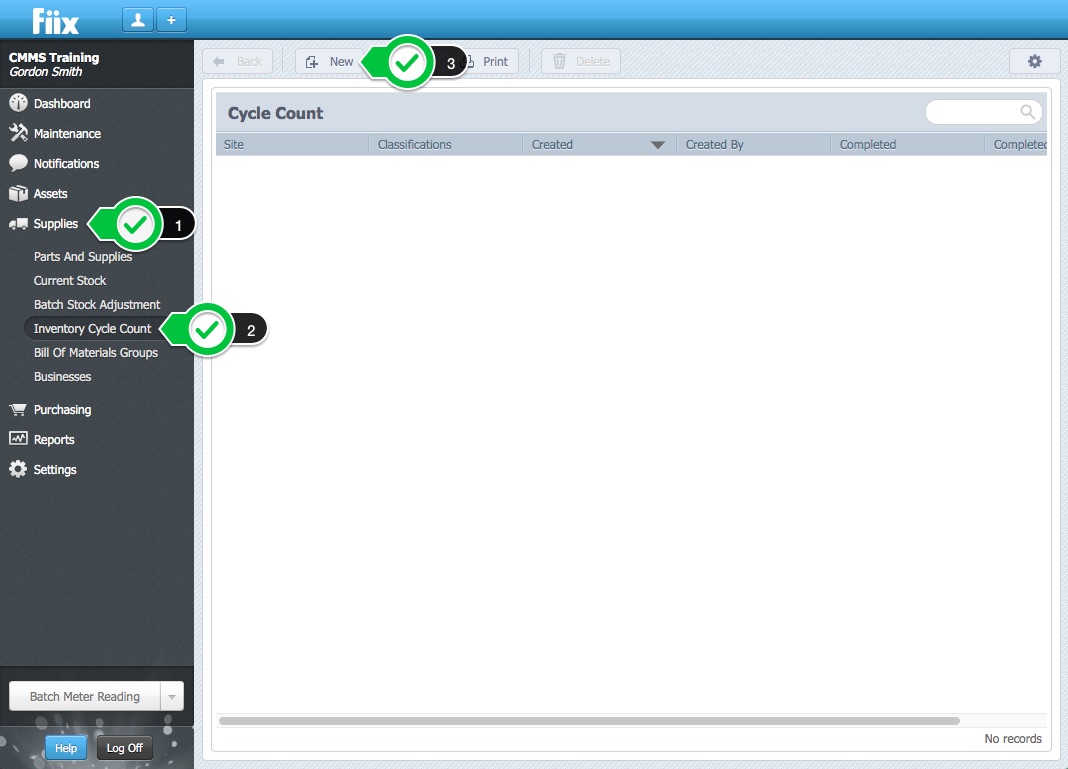 2. Select a site for the cycle count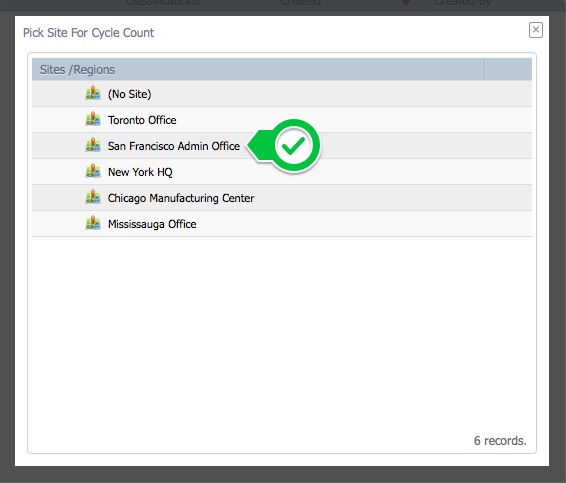 3. Select the classes that need to be used to audit the supplies inventory, and click OK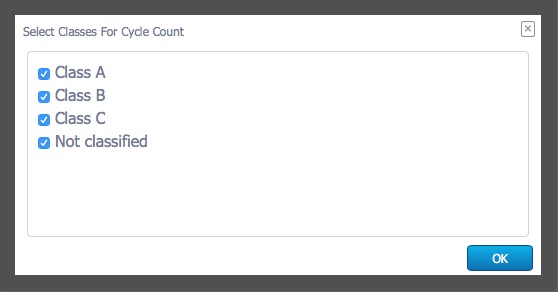 4. From this window, you can fill in your Stock Count, which is the actual stock that you find during your audit. Select the user from the Counted By dropdown menu, and the date from the Date Counted dropdown menu.
If your audit takes a bit of time, then you can always click Save Changes. The counts will be saved, but they will not be committed to the stocks until you click Process.