Overview
Projects are a great way to group scheduled maintenances, and work orders together. Coupled with some of the 'Project' reports in your CMMS, you can easily keep tabs on the work being carried out, and the cost involved with individual work orders, and the project as a whole.
Steps:
1. To create a project click Maintenance, Projects, and New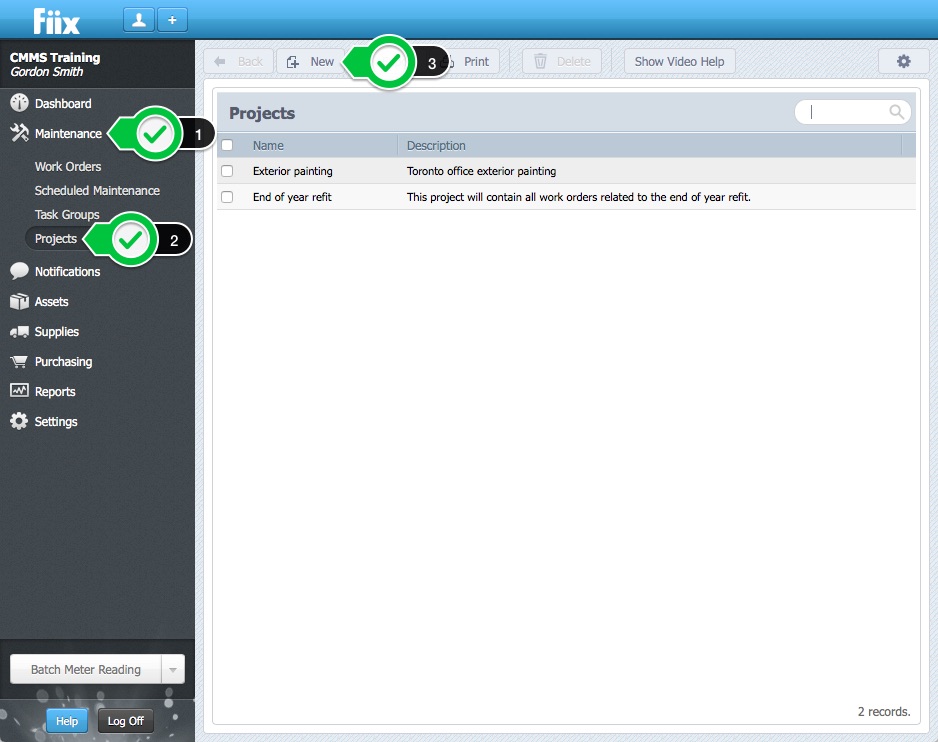 2. Select a site.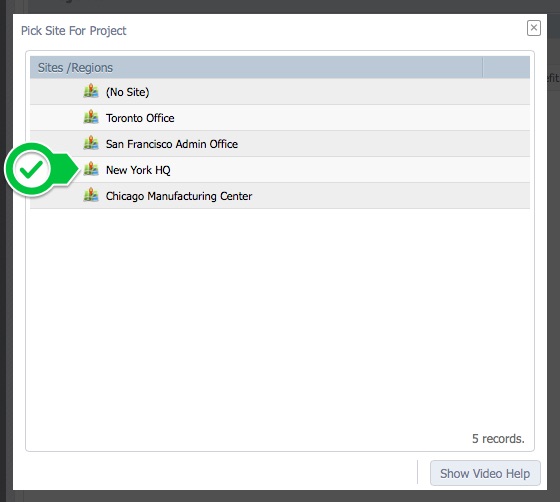 General tab:
3. From here you will be met with the general tab of the project. It is here that you fill in details such as Name, Description, Projected Dates and Actual Dates. You can set projected dates which will allow you to work towards a specific deadline, these dates will most likely differ from your actual dates but are useful for planning purposes.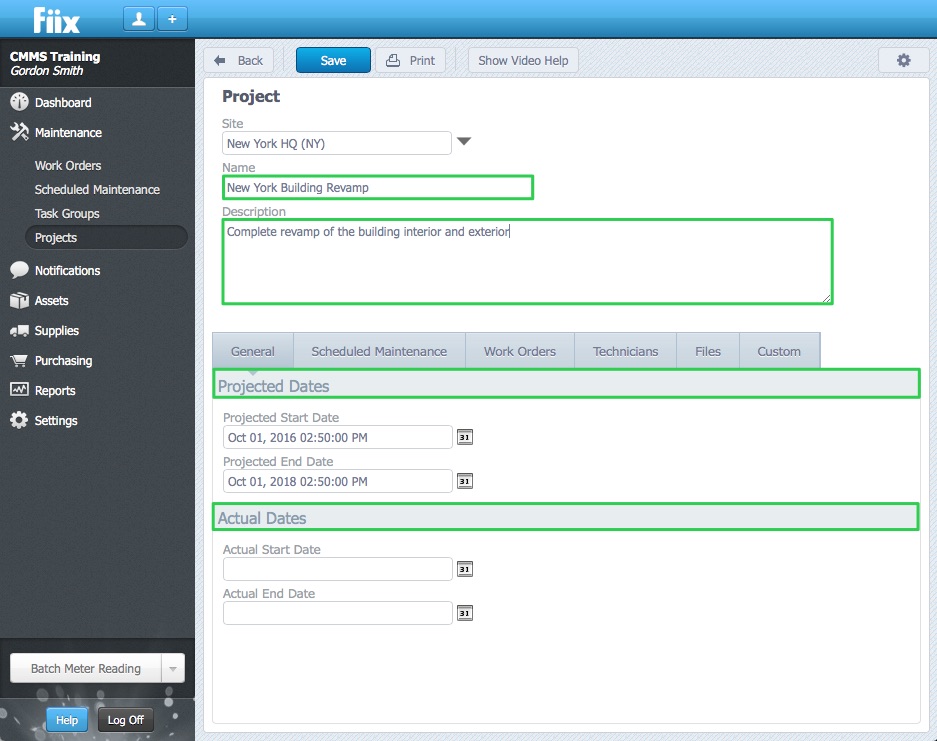 Scheduled Maintenance and Work Order tabs:
The Scheduled Maintenance, and Work Order tabs list any scheduled maintenances and work orders associated to the project.
Add Scheduled Maintenances to a Project
Technicians tab:
4. Select Technicians. Add the user groups, or names of the users that will be involved in the project. The people involved will then get notifications as the project progresses.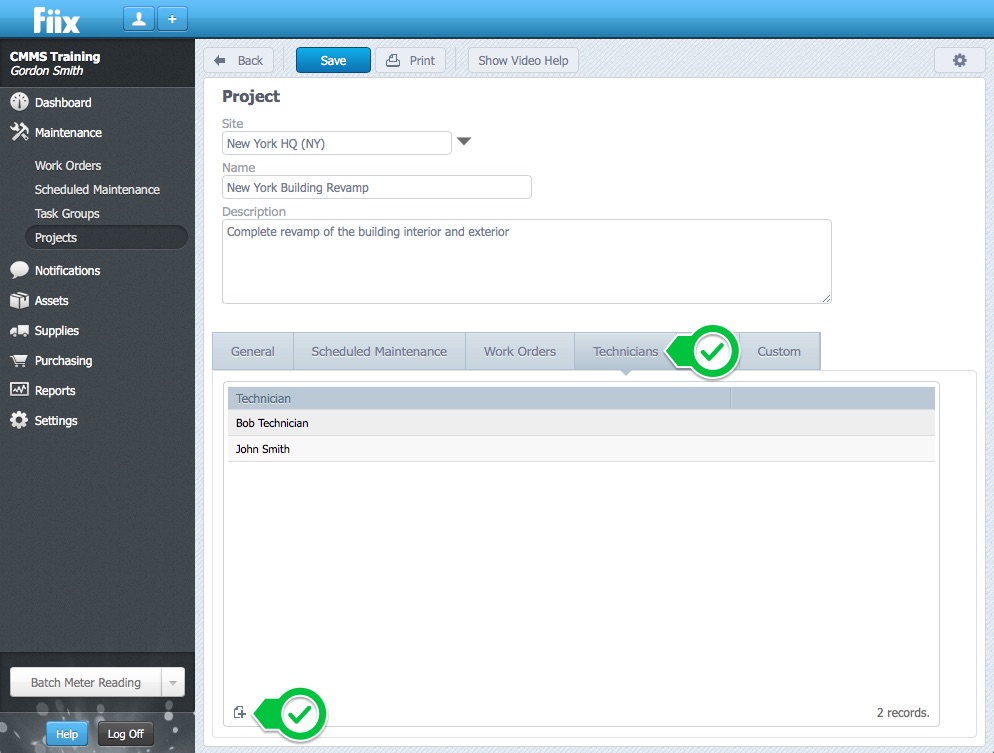 Files tab:
5. The Files tab allows you to store any documents, images, diagrams etc. that may be related to the project. Files can be added by dragging-and-dropping the files, or you can click the New button, and choose the files.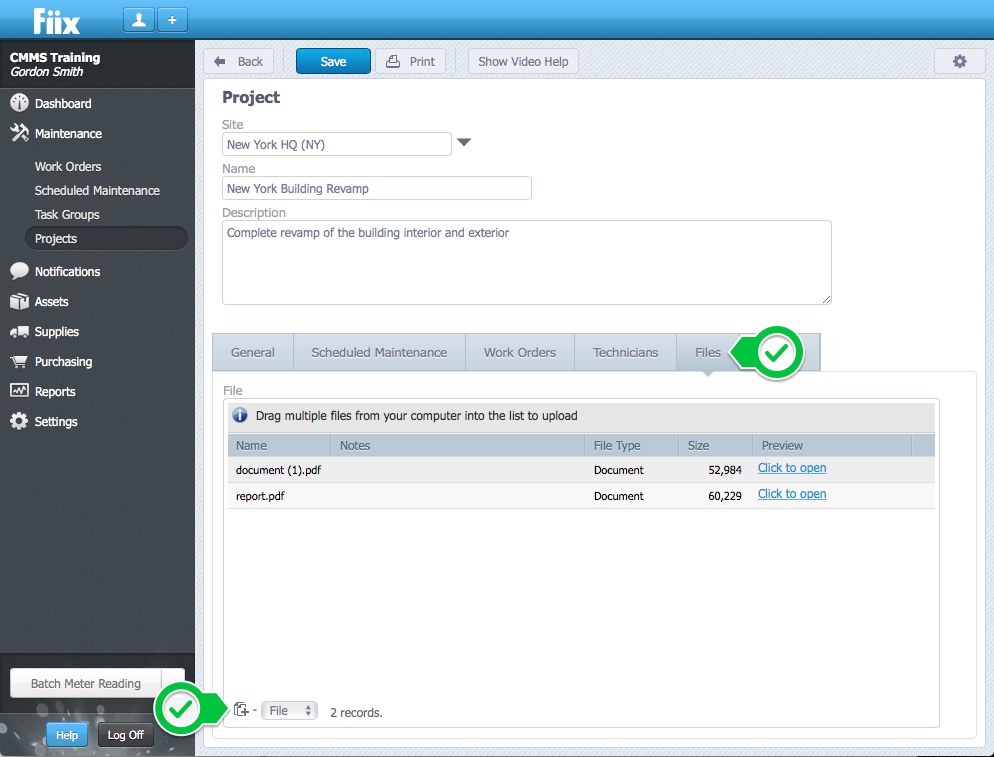 Custom tab:
6. Custom fields and tables can be added to the project module by clicking Custom, and Add Custom Field. See the Custom Field documentation for more information.