This release includes the following changes to our mobile app:
Support for files on parts
We've added the Files tab for parts: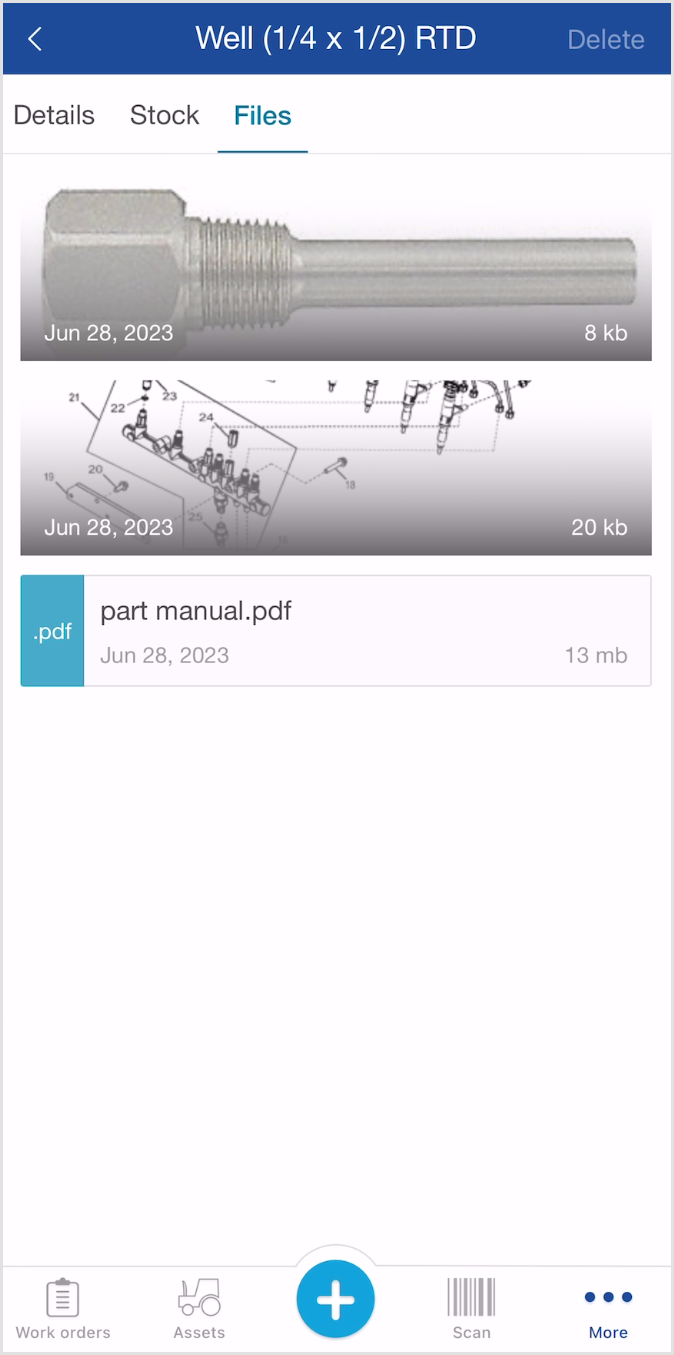 Here, you can view all the files attached to a part and upload images from your device. Only images can be uploaded in the mobile app; however, all file types can be deleted.
Note
While you are able to view all the files attached to a part, you may not be able to open them inside the app depending on their format.
You can upload images while offline, but viewing any existing files requires an internet connection. If you're using the Android app, you can also delete files in offline mode. If you're using the iOS app, you must be online to do this.
You may need to enable viewing files on parts and deleting files in the mobile app. To learn more about this feature, see Upload an image to a part and Delete a file from a part.
Change the mobile app language for Android app
Before you begin
This is only available for devices with Android 13 or later versions. If you're using an older version of Android, you can only change the app language by changing the device language.
You can now change the language of your mobile app independently of the device language. To do this, navigate to Settings > System > Languages and input > App Languages and tap Fiix CMMS.
Here, you can select any of our supported languages under All languages. The app language changes immediately.
To learn more, see Change the language for the mobile app.
Enhanced site picker for iOS app
The site picker now displays all your sites in another page. Navigate to More and tap the name of your current site to view your sites: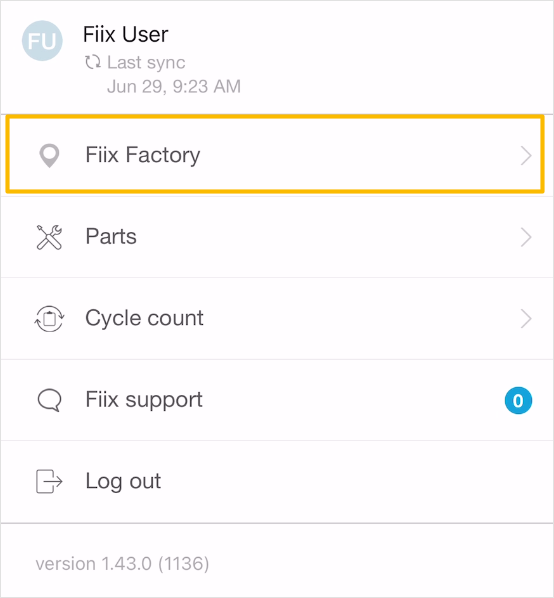 From here, select a site or use the search bar to find a result: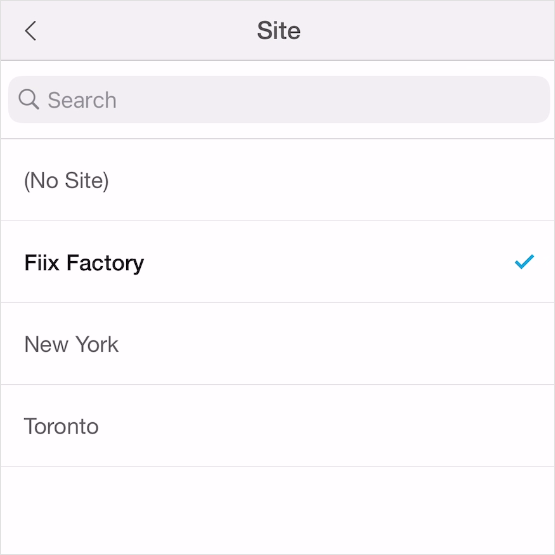 UI improvements
Miscellaneous improvements to the "Not synced" icon.