Our new AI offering, Asset Insights, is now available to all eligible customers on the Professional and Enterprise plans: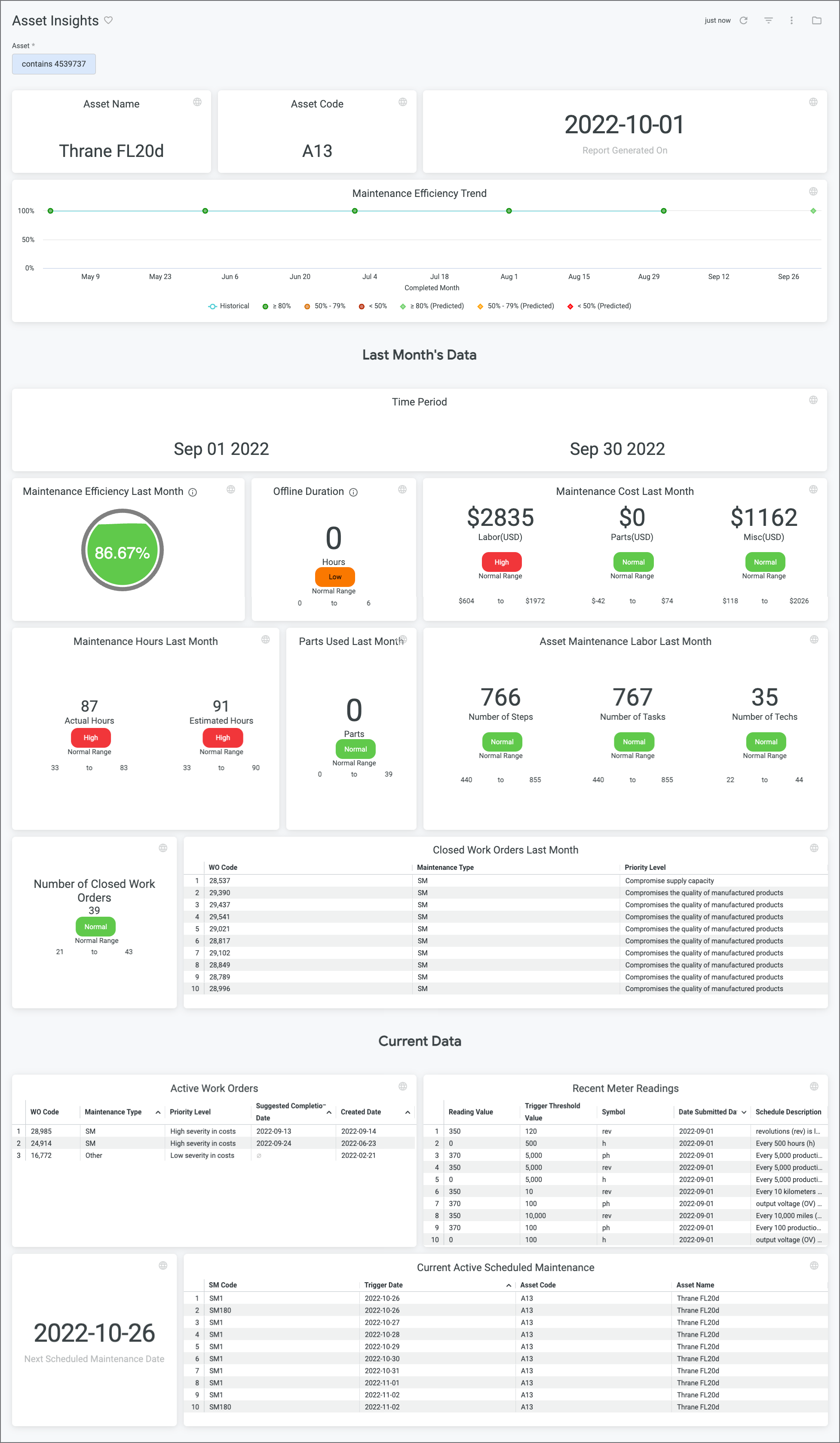 Asset insights is an applied AI solution that helps you monitor your asset data so that you can identify and address risks early. For example, you could use the data in the Asset Insights dashboard to identify:
Assets that require more frequent scheduled maintenance because they've needed an unusually high amount of reactive maintenance work.
Human error in maintaining specific assets, such as incorrect parts usage.
Training needs for technicians, based on total maintenance hours for a flagged asset being unusually high or low.
To be eligible for asset insights, you must meet the following requirements:
Professional or Enterprise plan
3 months of work order data in your CMMS
Once you're eligible, Asset Insights will be displayed in the feature menu automatically for all administrators. To allow other users to view asset insights, you must assign them an analytics seat (viewer, user, or creator). To learn more, see Assign analytics seats.
To learn more about asset insights, see About asset insights.