In Calendar (Beta), you can now customize which users and user groups are displayed.
By default, the calendar displays all of your users and user groups. To hide the ones you don't need, click the new Settings button and then clear the necessary checkboxes in the users and user groups lists: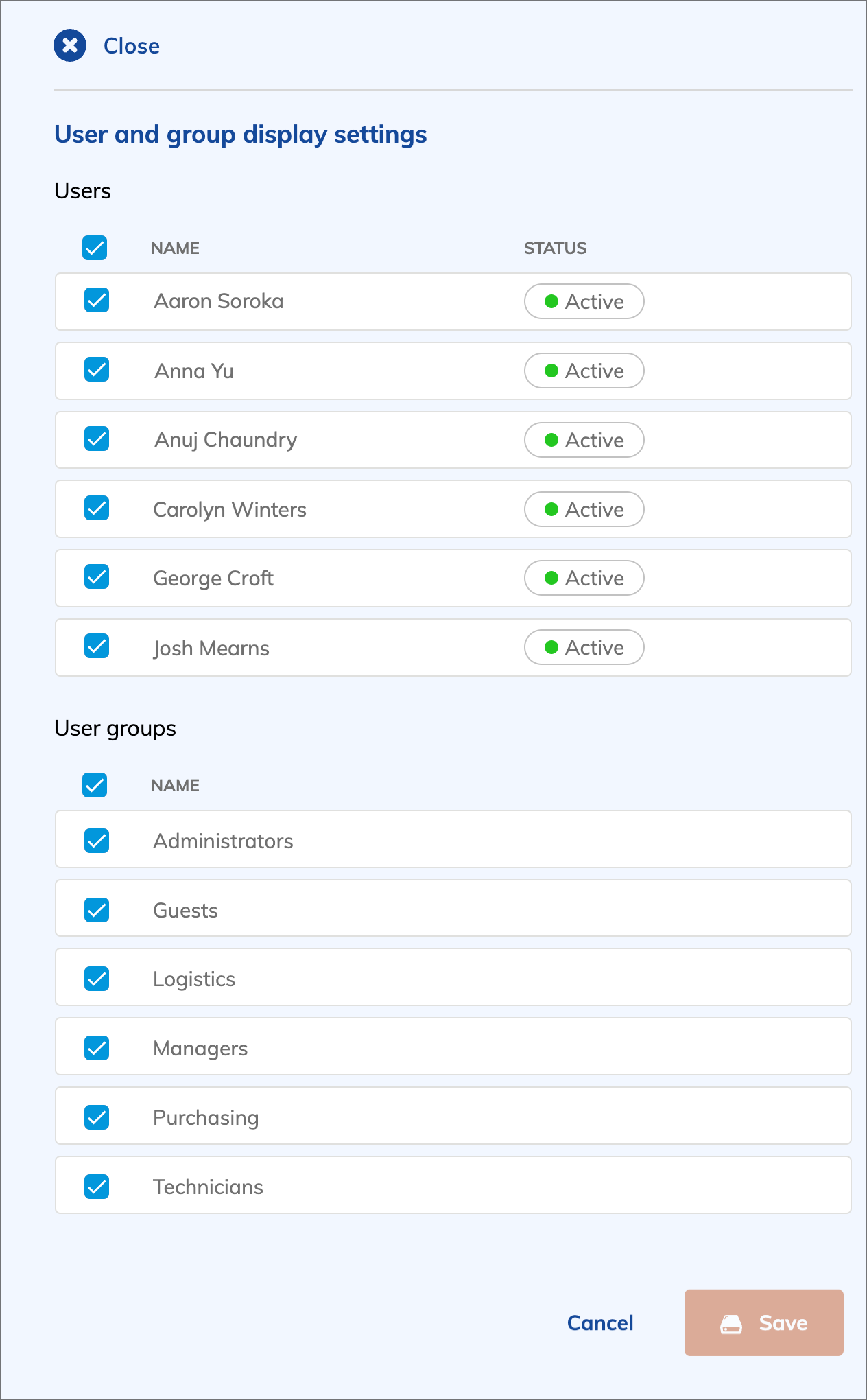 Note
Any changes you make to the display settings only apply to your user account, browser, and device. In other words, other users won't be able to see your changes. Further, if you log in on a different device or using a different browser, the calendar will be displayed using the default settings.
To learn more, see Change user and group display settings.
As part of this release, we also added 2 new filters to the calendar:
Priority
Maintenance Type

To learn more about filtering the calendar, see Filter work orders in the calendar.