Before you begin
This feature is part of our early availability program. To learn how to participate, please contact your Fiix representative.
Permissions required: Edit access to Calendar (Beta).
You can now edit work order details directly in Calendar (Beta). To edit a work order, click the new Edit button in the expanded view: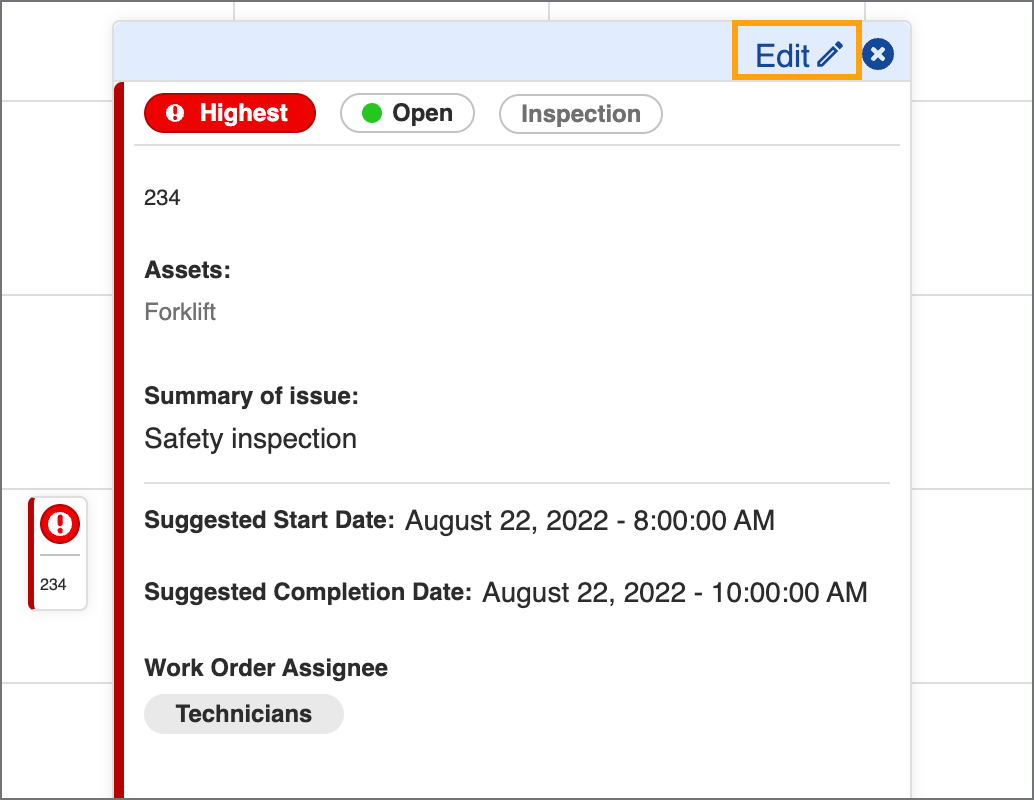 The application opens an edit screen where you can make your changes: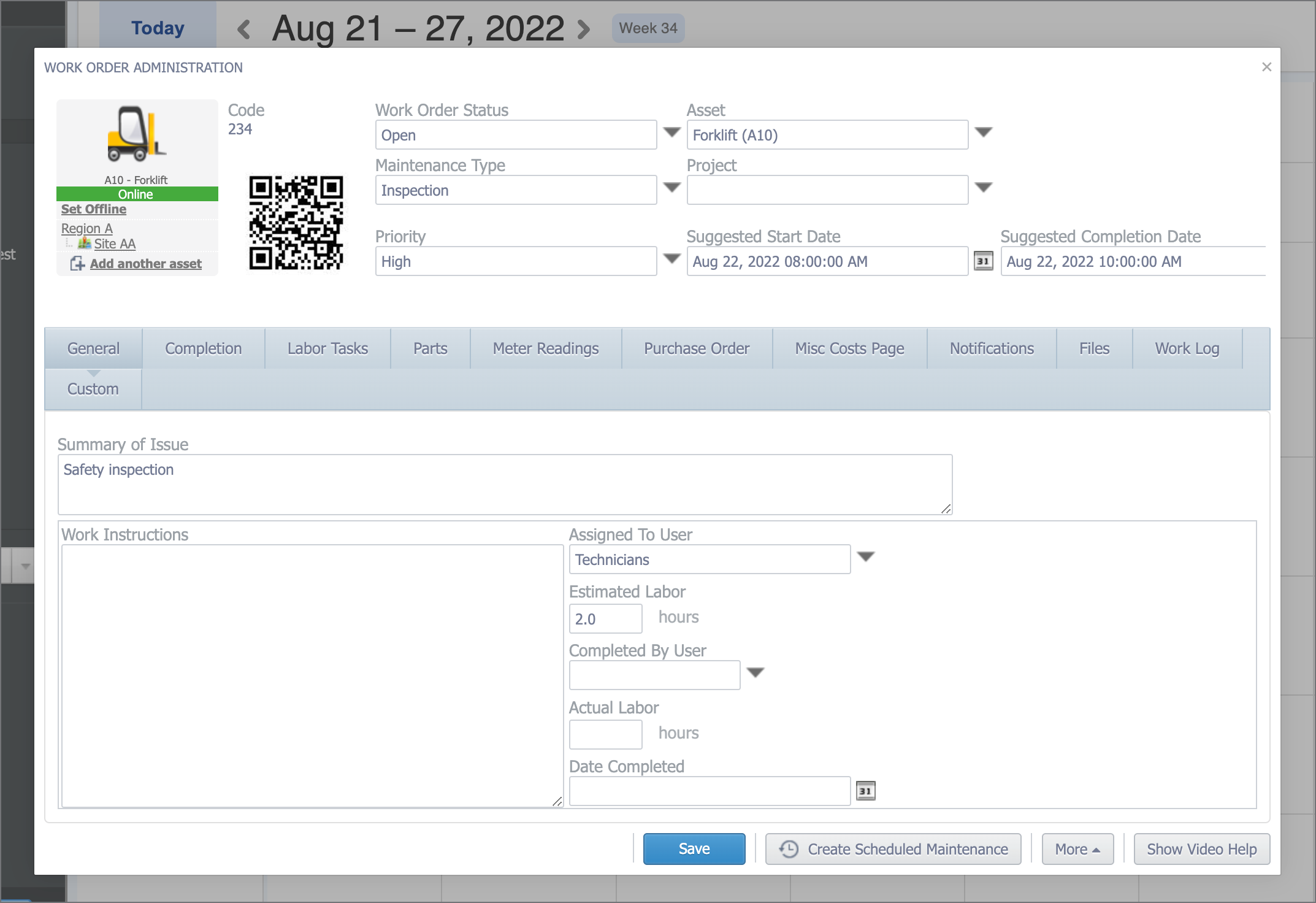 To learn more, see Edit work orders in the calendar.