This release includes the following changes:
You can now move assets from one location or parent to another in the mobile app. This feature is only available to customers on the Professional and Enterprise tiers. You must be connected to the internet to move an asset.
To move an asset, navigate to an asset's Details tab and tap the Move Asset button to choose its new location: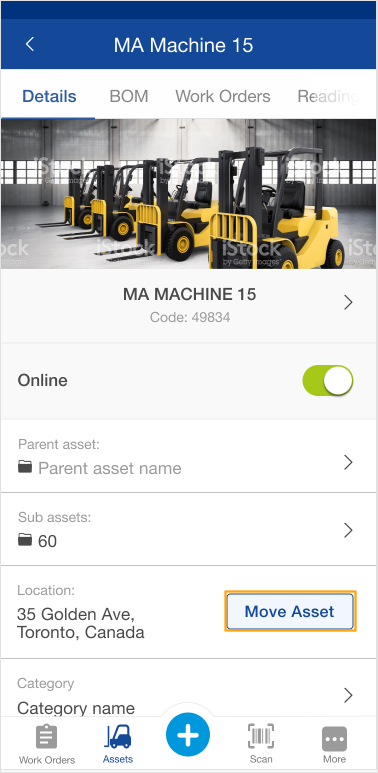 You can search for or scan a location when moving an asset: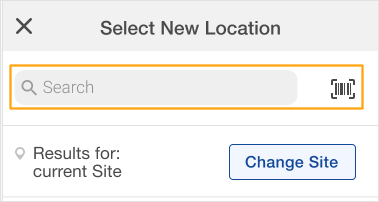 You must activate this feature before you can use it. To learn how, see Enable moving assets in the mobile app.
Work order list view now remembers your scroll position when moving between list view and individual records. Previously, the work order list view would automatically scroll to the top when returning to the list view from a record.
The following bugs were fixed in this release:
| ID | Description |
| --- | --- |
| 62145, 65226, 62674, 63561 | Fixed an issue in the Android app where users could not open PDF files. |
| 62955 | Fixed an issue in the Android app where users could not upload videos to the work request portal. |
| 35789, 39618, 41281, 41696, 45282, 46847 | Fixed an issue where the CMMS was not sending out user certification expiry notifications. |