Overview
The Audit Log tracks every movement in the CMMS in chronological order from the start the CMMS is initialized to the most recent event.
1. To view selected records select Settings - Audit Log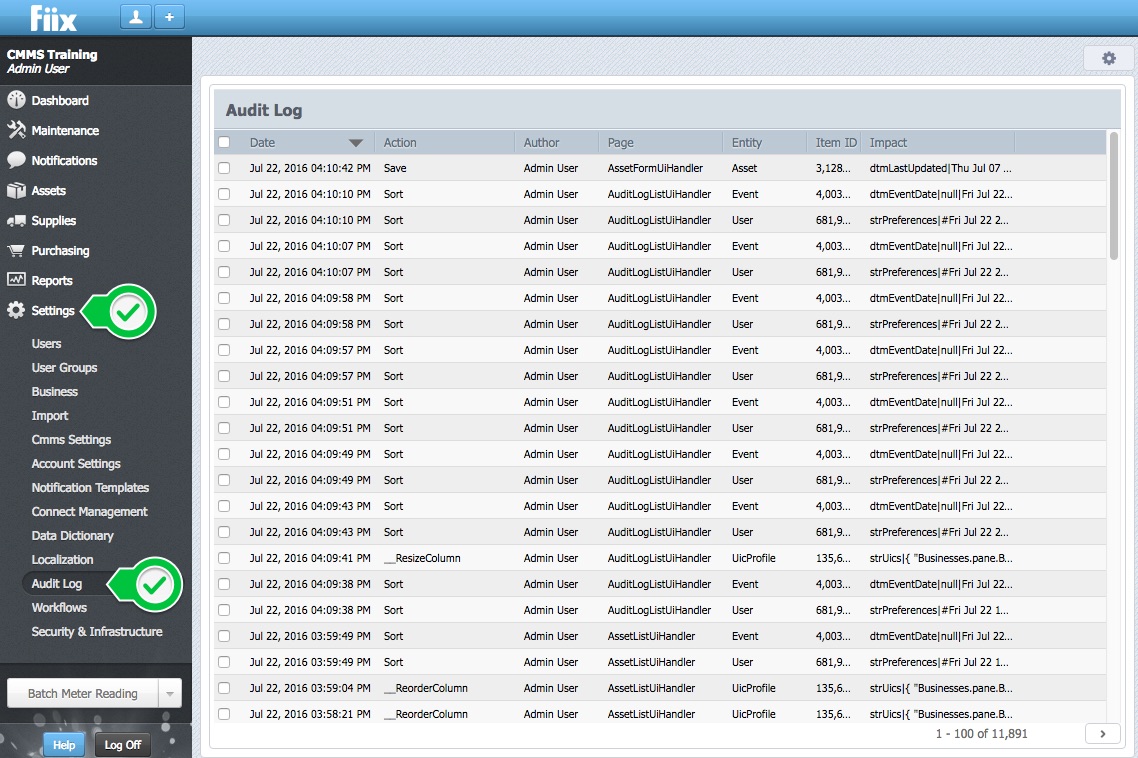 2. Select the arrow button at the bottom right corner of the page to view older records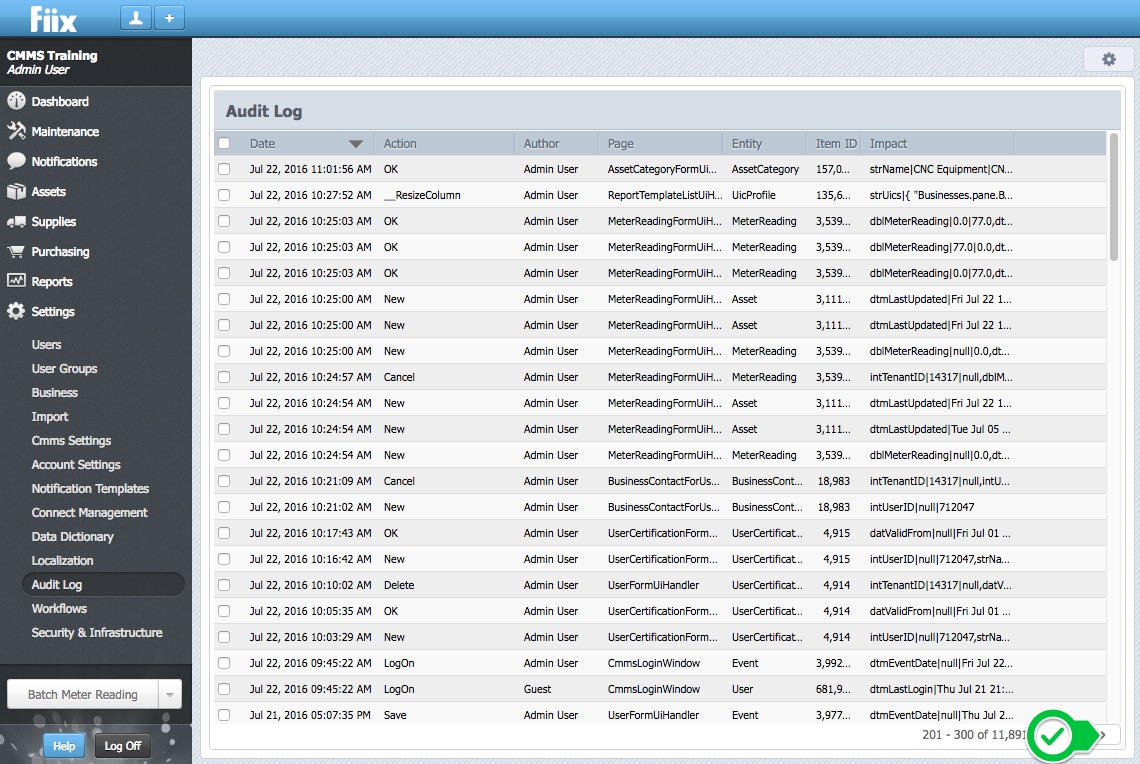 Note:- There are no Audit Log reports available in the CMMS due to the size of the Audit Log table. The size of the Audit Log table has the potential to slow down the CMMS server. However, information on the "Audit Log" page can be copied and formatted into Excel.