Overview
This procedure demonstrates how to create a "Bill of Materials Groups". A Bill of Material (BOM) is a list of parts that are associated with or make up an asset. A BOM is used for assets with similar parts lists. Instead of adding the same parts to multiple assets individually, a BOM can be created once, and applied to multiple assets.
1. To create a BOM select, Supplies, Bill of Materials Groups, and click New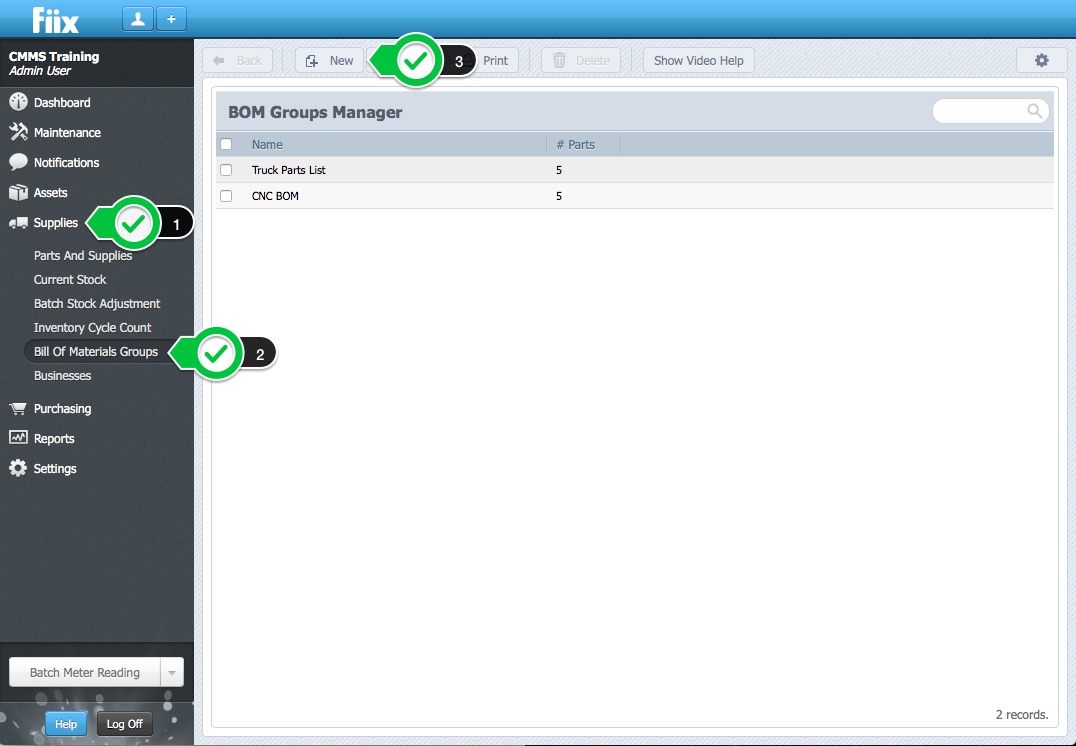 2. Add a BOM Group Name, and click the New button to add parts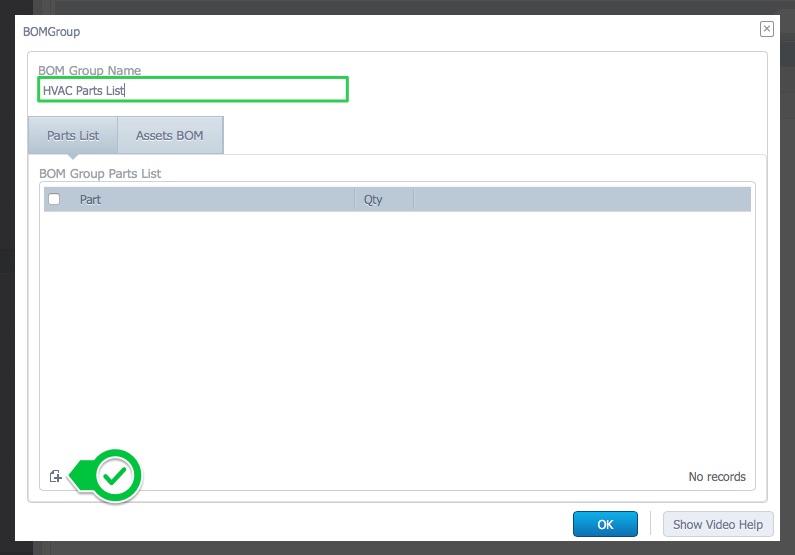 3. Select the parts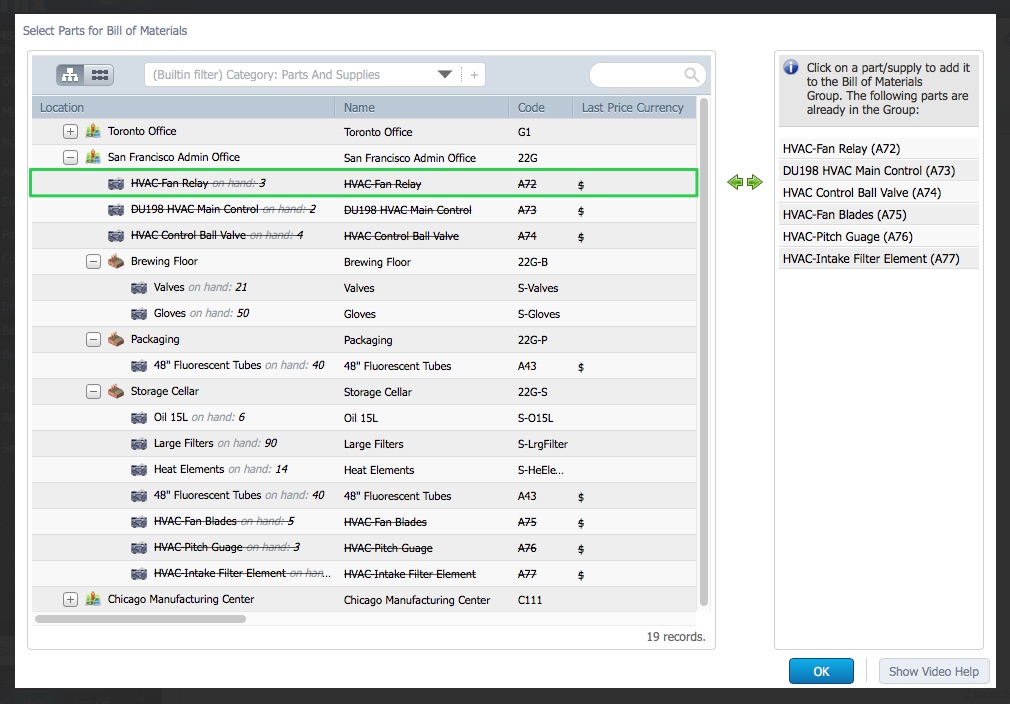 4. To remove a part from the BOM, select the part in the window on the right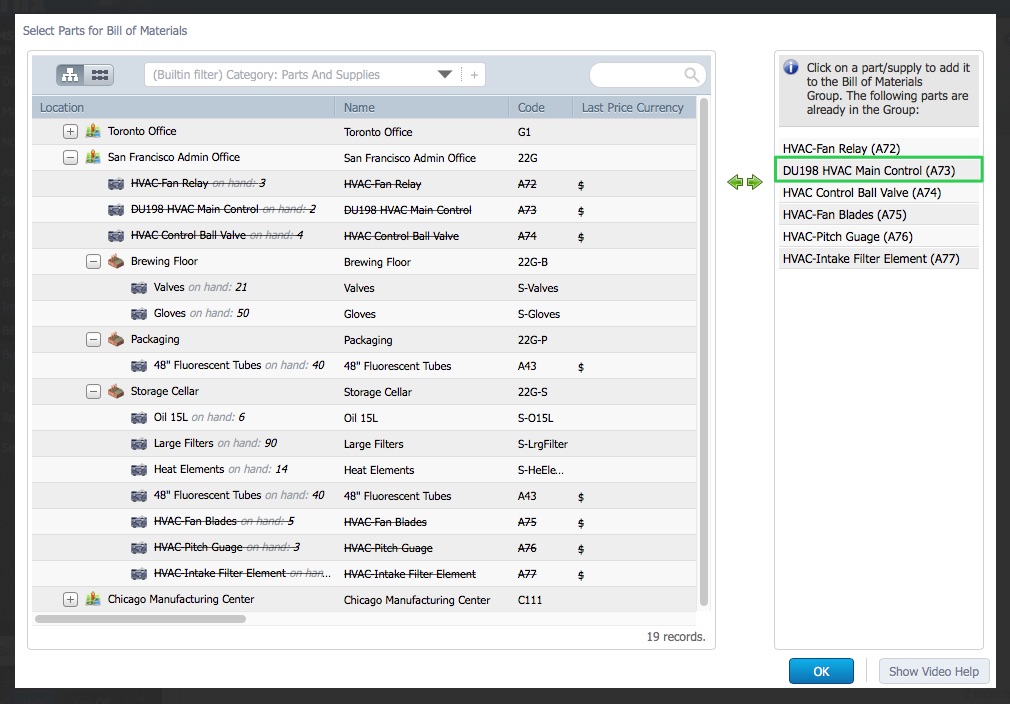 5. Click OK when the BOM is complete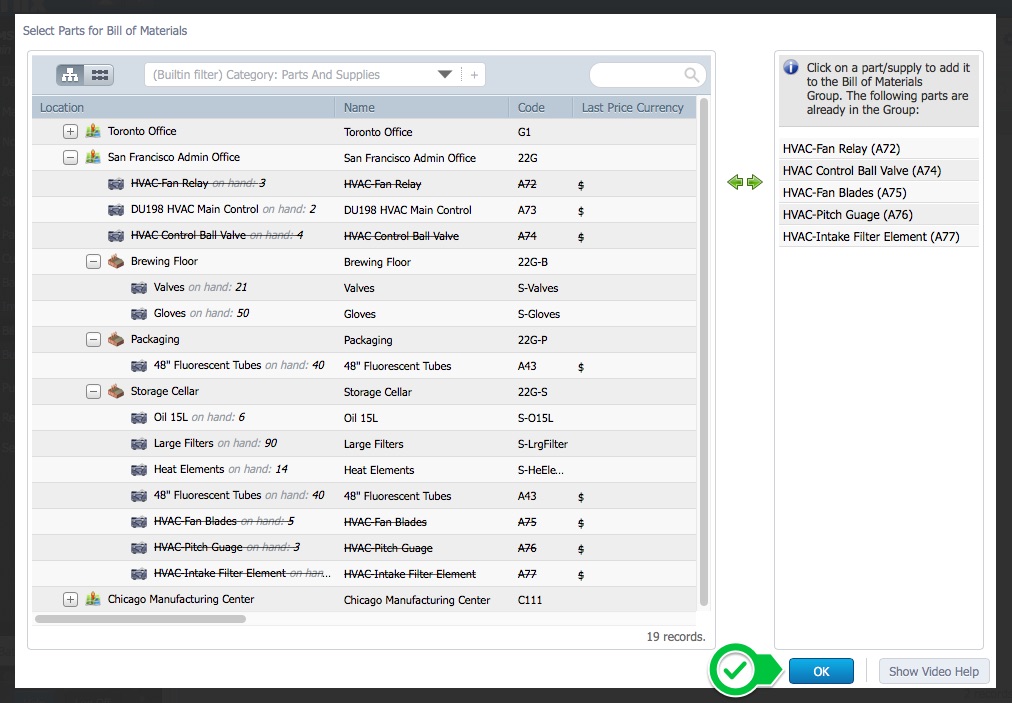 6. Add the number of parts to the Qty fields, and click OK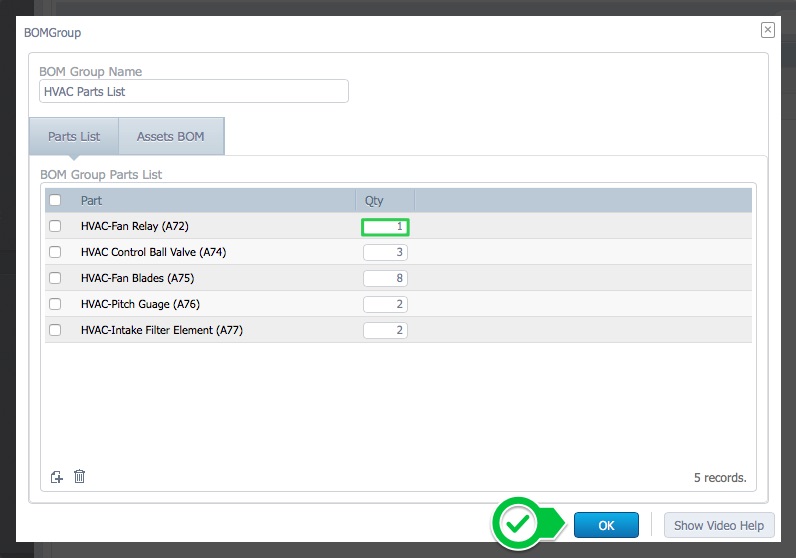 7. The Assets BOM tab list the assets associated with the BOM.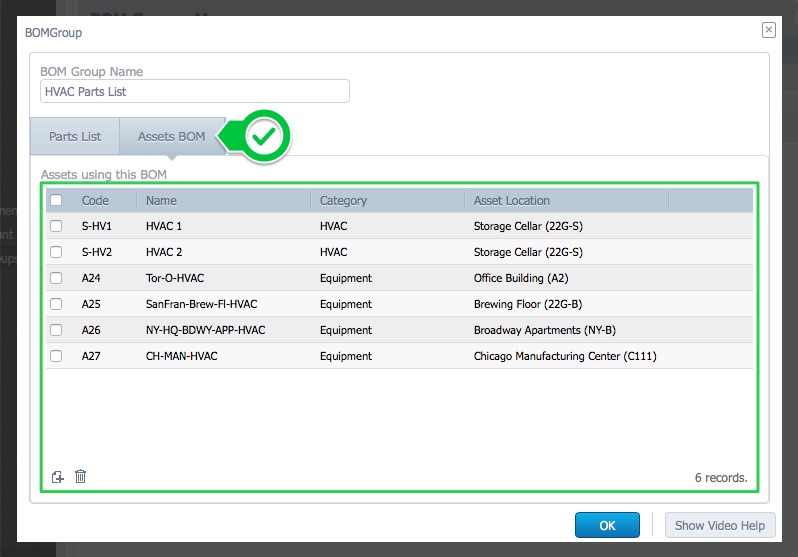 Note:
You need to have parts selected in a BOM for you to add a new Asset to the Asset BOM Group. You cannot add new assets without associated parts.