Overview
Asset Categories are used to group similar assets together. This document will demonstrate how to create custom asset categories.
1. To create custom asset categories click Settings, CMMS Settings, Asset Categories, and New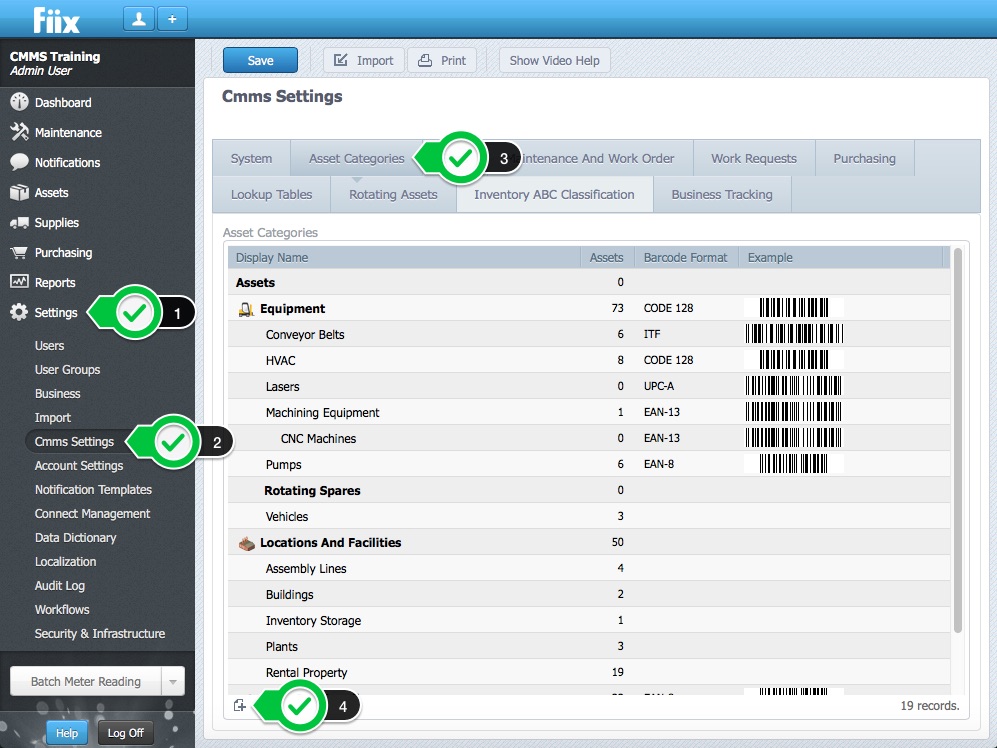 2. Add a Name for the asset category. Select the Parent asset category that the new child category is related to. A barcode can be assigned to the new asset category by selecting a barcode format from the dropdown menu (optional). Selecting Apply barcode selection to all child categories within this category when the form saves, adds the barcode to all child categories (optional). Click OK to complete.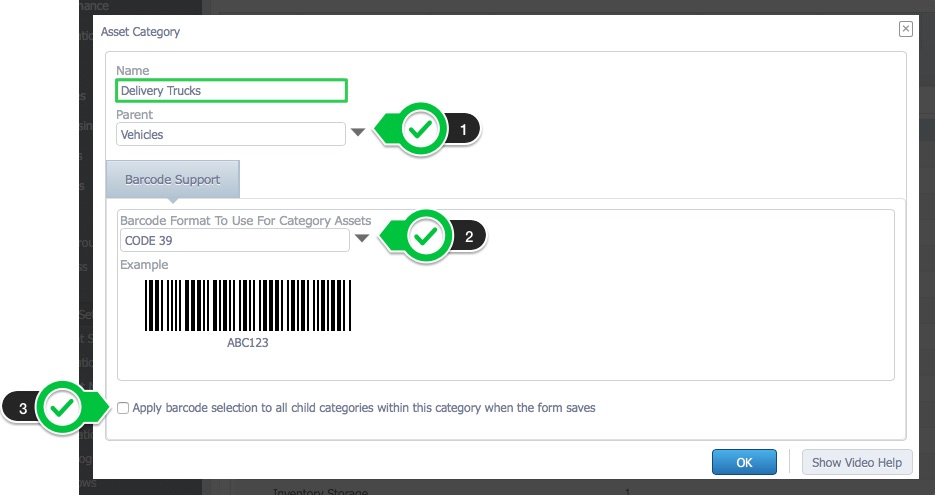 3. The new category is located below its parent category