This release includes the following changes to our mobile app:
Update to minimum supported Android version
As of this release, we've updated the minimum supported Android version to Android 8. If you're using an older version, your app will continue to work, but you won't be able to access any new features and fixes.
Please update your device to Android 8 or above to continue receiving new updates.
Read-only work orders indicator
Read-only work orders now display a banner indicating that the work order is read-only: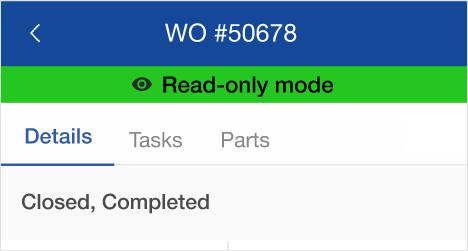 UI improvements for inspection tasks
We've improved the UI for inspection tasks. You can now select inspection results from a drop-down list: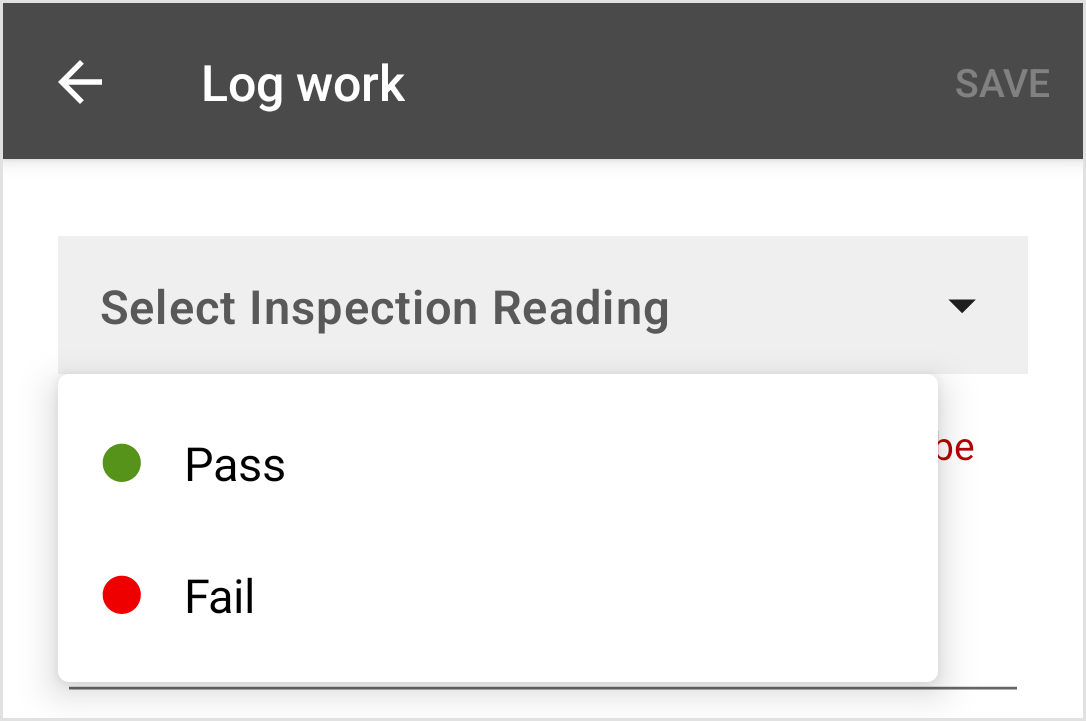 Swipe to complete has been removed for inspection tasks to support an upcoming fall release which allows administrators to enable a third inspection task result. You must complete an inspection task with details.
Bug fixes
The following bugs, along with other miscellaneous issues, were fixed in this release:
| ID | Description |
| --- | --- |
| — | Fixed an issue in the iOS app where options in the Priority field were displaying in alphabetical order instead of the order defined in the CMMS settings. |
| — | Fixed an issue in the iOS app where the options for cause codes and action codes weren't refreshing when failure codes were selected. |