Before you begin
This dashboard is currently in beta.
We've added a new Sensor risk overview dashboard to Asset Risk Predictor. This dashboard provides an overview of your sensor data from Asset Risk Predictor: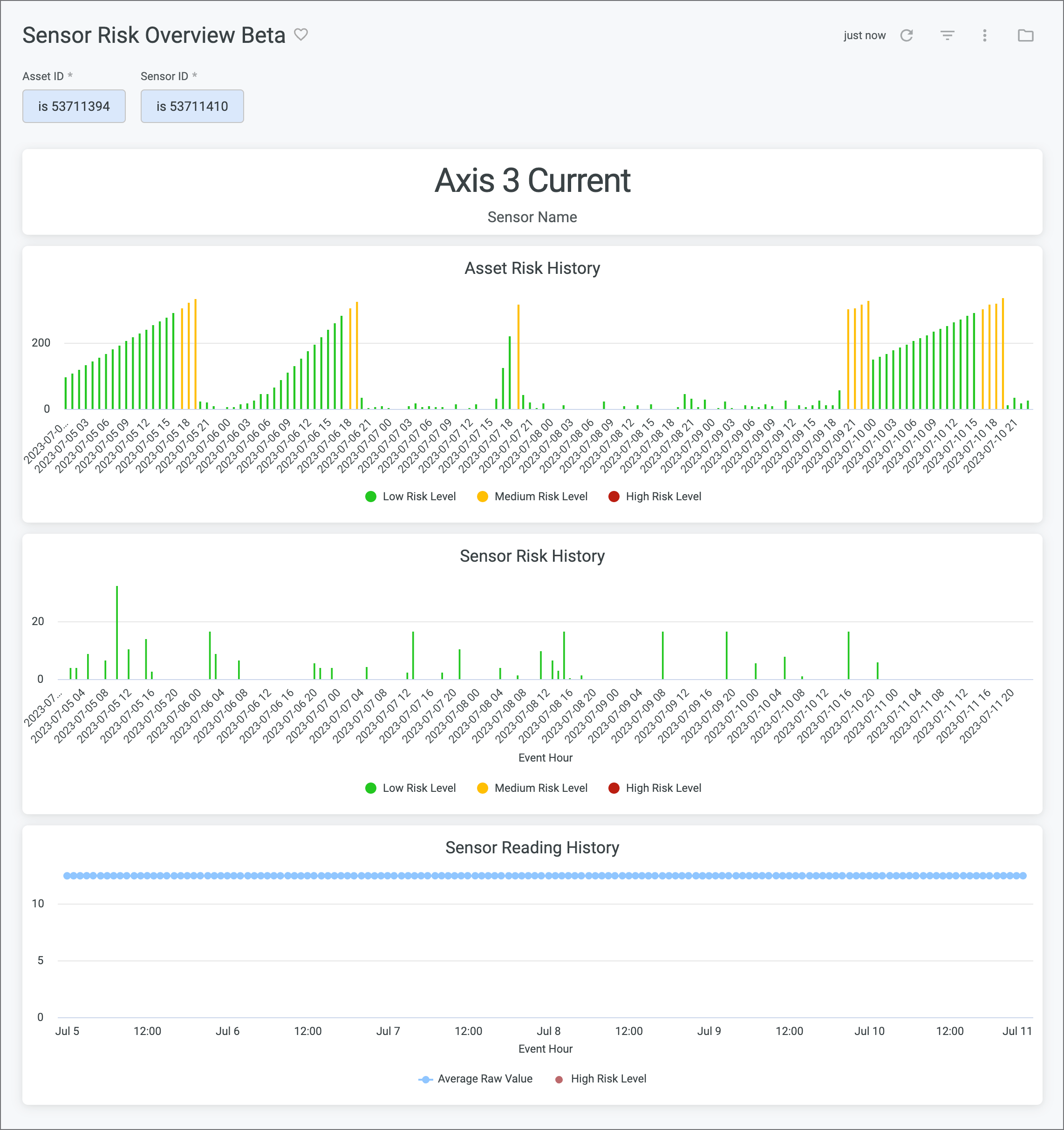 This information is often needed for deeper analysis or troubleshooting, so we provide access to the initial aggregated sensor data received from the asset, along with its corresponding risks.
To learn more, see Sensor risk overview dashboard (BETA).