This release includes the following changes:
Inspection tasks for v6 Work Orders
Before you begin
Currently, inspection tasks are only available for tenants with the Basic plan that were previously upgraded from Free.
You can now select Inspection as a task type in v6 Work Orders. Inspection tasks have a pass or fail result, and can have follow-on actions that are executed upon either result.
Add an inspection task by clicking Add task in the work order and selecting Inspection under Task type:

When creating the task, you can specify any follow-on actions. Follow-on actions include sending out a notification to specified users or user groups or creating a new work order: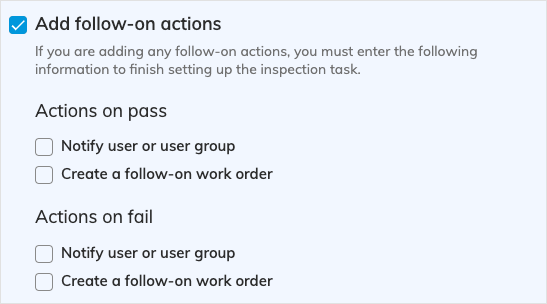 To mark an inspection task complete, you can click the ellipses icon in the Actions menu, and then Complete: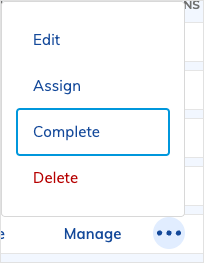 Alternately, you can select Pass or Fail in the Results column in the task list for multiple inspection tasks:

After clicking Save, you will be asked to review the tasks and fill out any necessary fields. To learn more about completing inspection tasks, see Complete an inspection task (v6).
Any completed inspection tasks will be read-only, and can't be edited or deleted. The associated work order and generated follow-on work orders also can't be deleted.
Mobile app updates
This update includes version 1.39.0 for Android and version 1.41.0 for iOS.
Updated work order date fields
The work order date fields have been updated to align with the desktop app. The Due date field has been renamed to Suggested completion date, and the new Suggested start date has been added: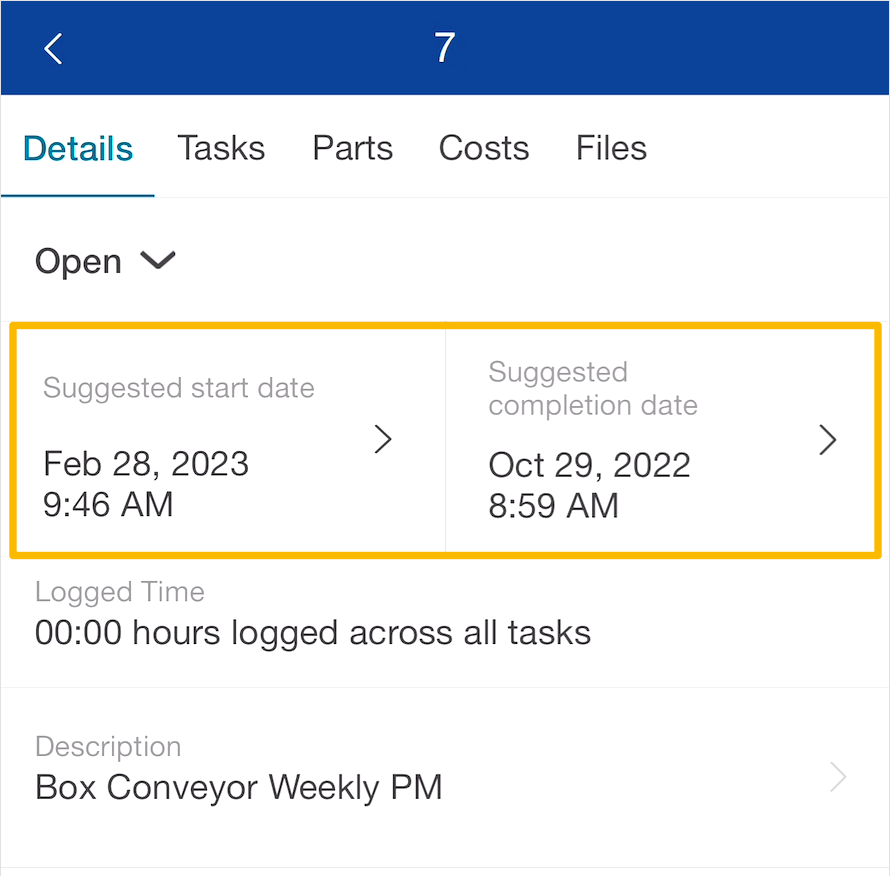 To view any suggested start dates that existed before this update, you must log in and log out again after updating the app.
New "Logged time" field for work orders
You can now view the time logged for a work order with the Logged time field in work orders: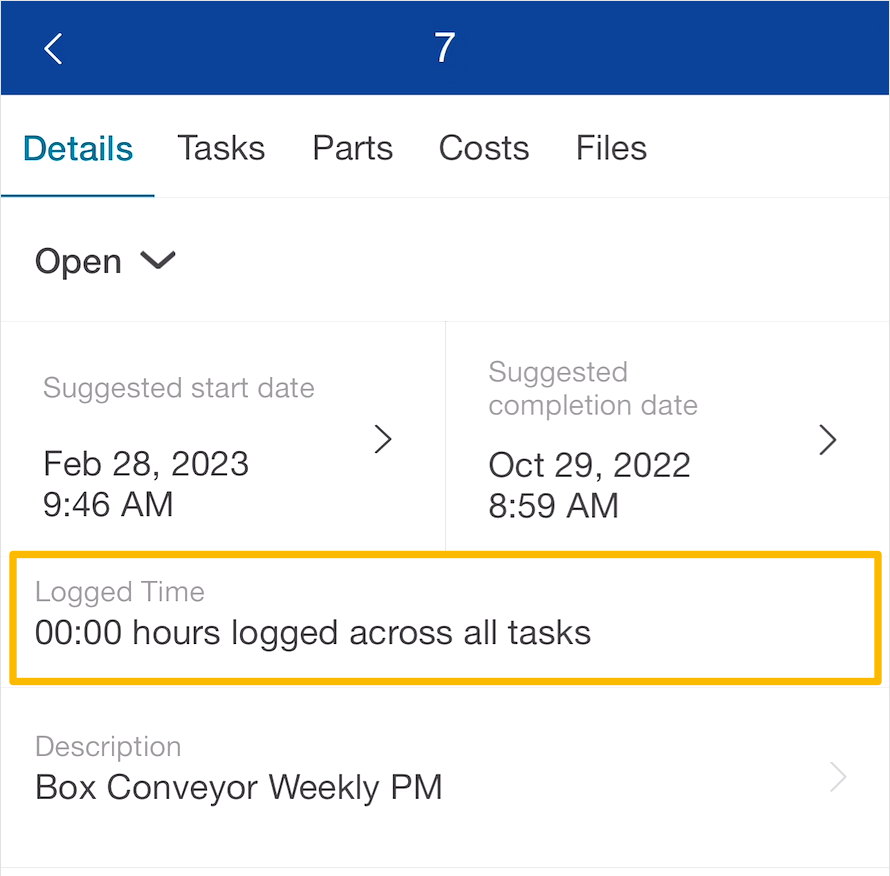 Previously, this field was Estimated time remaining.
Improved interface for creating work orders
The interface for creating work orders has been updated with visual improvements: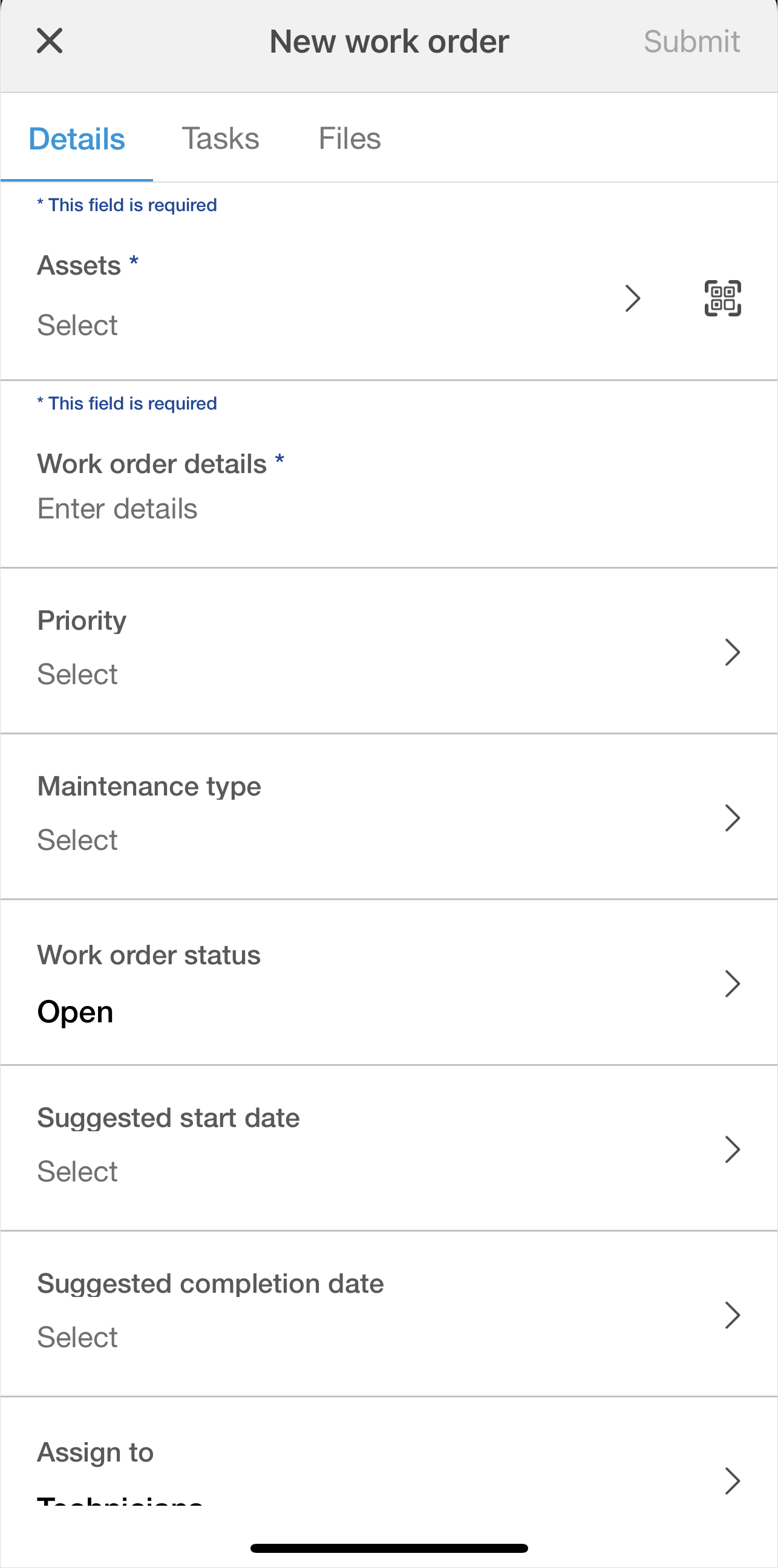 Support for v6 inspection tasks
The mobile app now supports inspection tasks created in v6.
Bug fix
The following bugs were fixed in this release:
| ID | Description |
| --- | --- |
| — | German translation correction for filters. |