In Calendar Beta, work orders with multiple assignees now have a lock icon to show that they can't be moved or resized directly in the calendar view:

The expanded view displays more information about why the work order can't be moved or resized: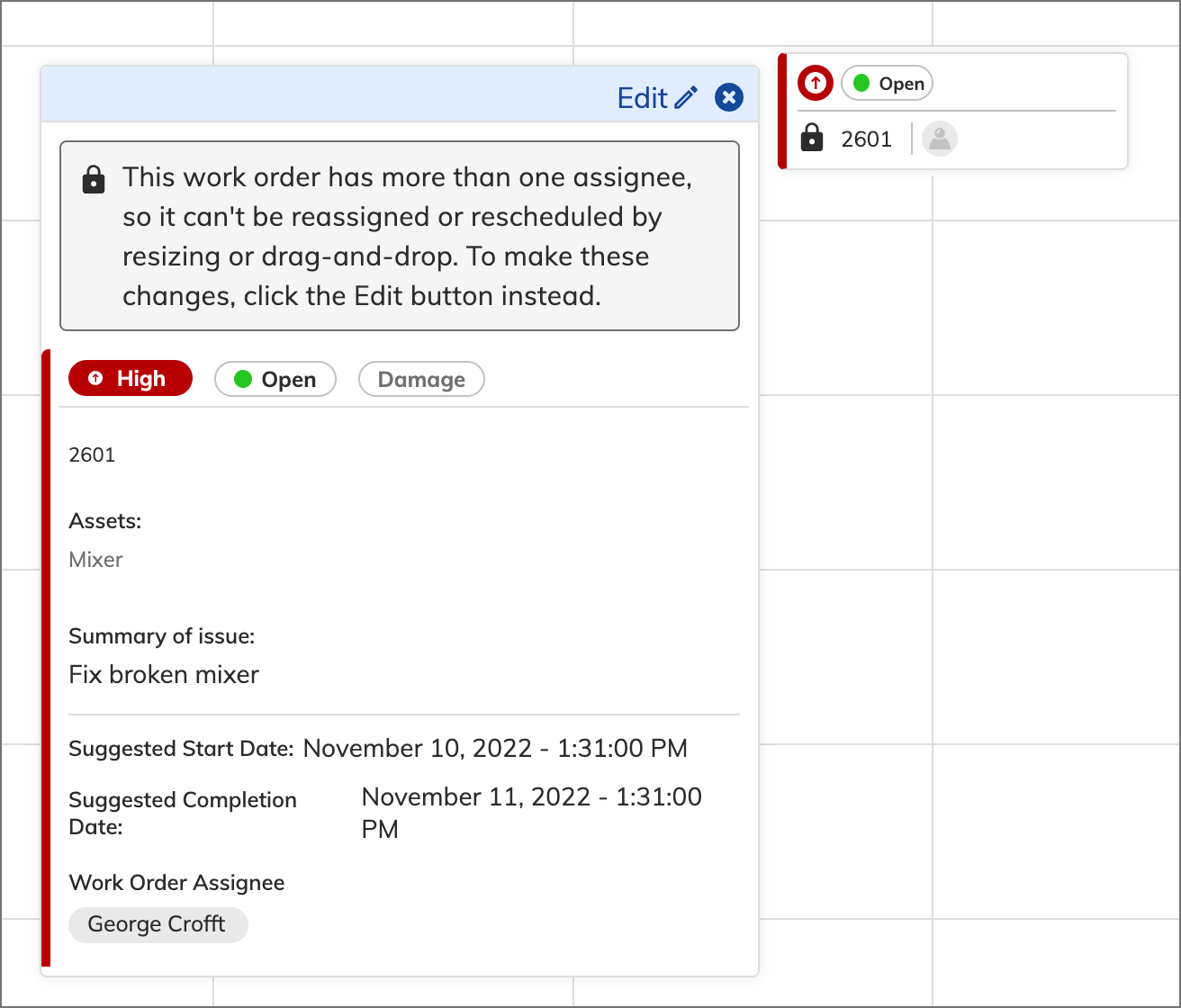 Note
In the calendar view, only the first assignee of a multiple assignee work order is displayed. In the example above, George Crofft is the first assignee in the work order, so the work order is in his row and displays his name.
To learn how to edit work orders (including work orders with more than one assignee), see Edit work orders in the calendar.