We've recently released the following features for Analytics:
Move to top or bottom
In addition to the existing ability to drag-and-drop a tile, you can now quickly move it to the top or bottom of the dashboard using the new Move tile menu items: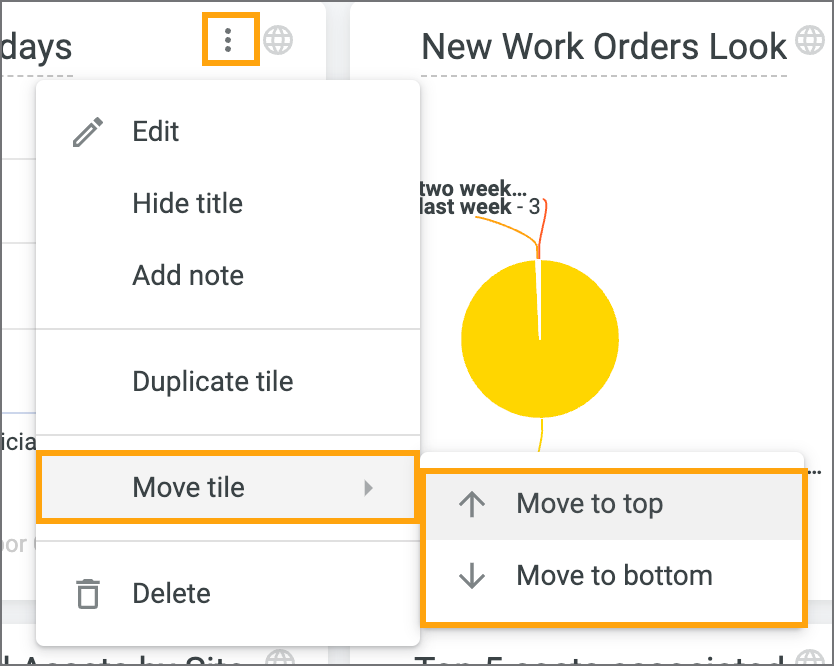 To learn more, see Move or rename tiles.
Button tile type
You can now add buttons to a dashboard: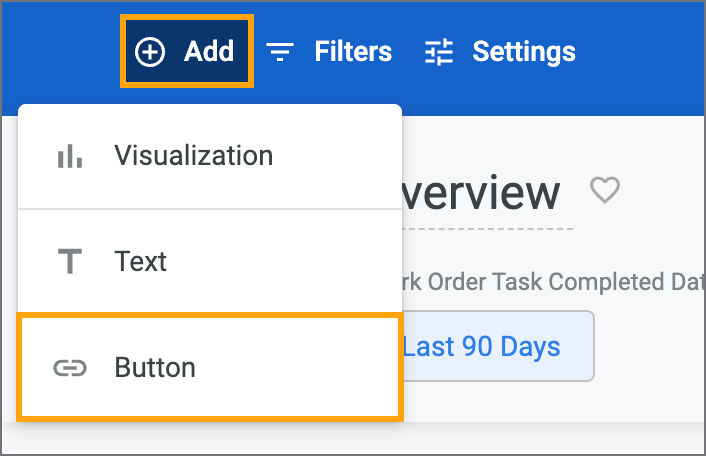 For example, you could add a button that links this dashboard to another one. To learn more, see the Add a button tile section in the Add a tile to a dashboard article.