Before you begin
Plans: Basic, Professional, and Enterprise
Permissions: Access to Calendar Beta
Work orders are displayed on the calendar based on their suggested start date, suggested completion date, and assignee: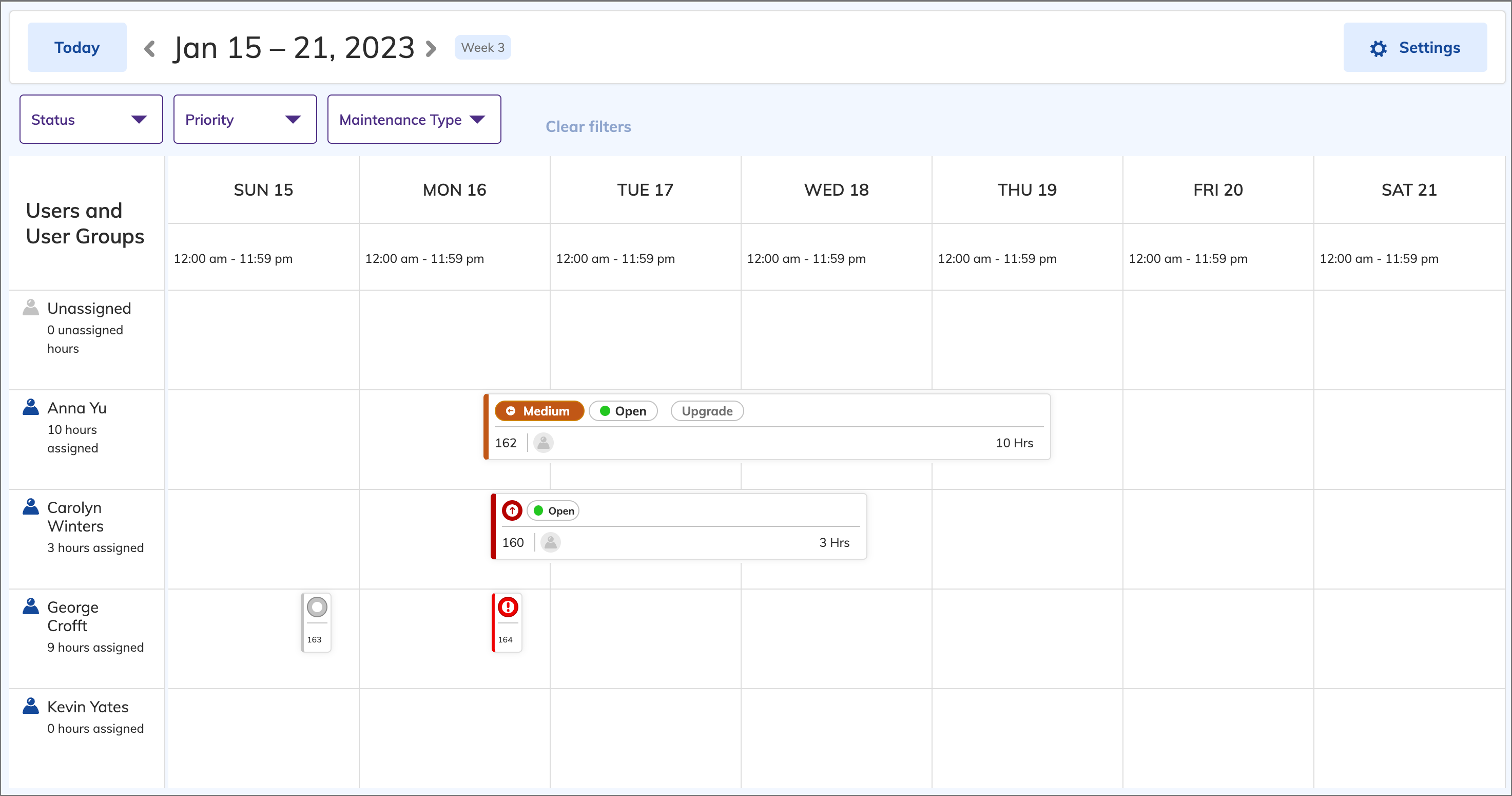 For example, in the image above, work order 162 is assigned to Anna Yu, so it's displayed in her row.
For work orders with a short duration (i.e. the suggested start and suggested completion dates are close together), some of the information is compressed so that it can fit. You can view additional information by clicking on the work order and opening the expanded view: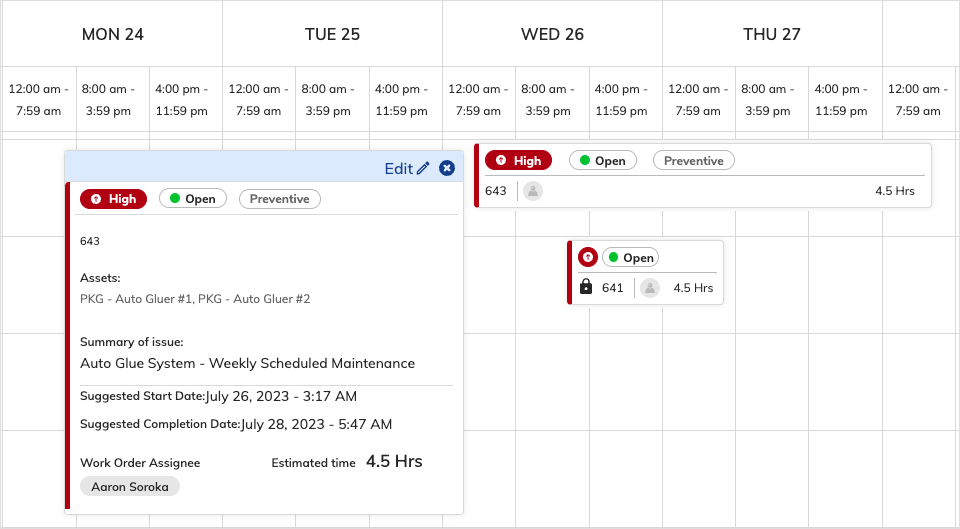 Work orders in the calendar also have the following visual indicators:
Indicator
Description
Example
Bar color

Indicates the work order's priority.

Note: This feature is only available for the default priorities we provide. Any custom priorities (or customizations to the default priorities) will be displayed with a black bar instead.

Lock icon

Indicates that the work order has more than one assignee.

These work orders can't be moved or resized in the calendar, but can be edited by clicking the Edit button in the expanded view. To learn more, see Edit work orders in the calendar.

Red border
Indicates that the work order is late (i.e. still open past its suggested completion date).
To view the calendar:
Navigate to Dashboard > Calendar BETA:

If you've been assigned access to specific sites, select the site you want to view the calendar for in the site picker:

Note: Calendar does not currently support selecting regions.

Use the left and right arrows to view different weeks:

Tip: To jump back to the current week, click Today.

Click a work order to view more details. The calendar displays an expanded view:
From here, you can do any of the following:
To learn about assigned hours in the calendar, see Assigned hours in the calendar.