Overview
This procedure demonstrates how to use the lookup tables section of the CMMS. The lookup tables module is used to modify, and create new fields in the CMMS. The only fields listed in the lookup tables that cannot be changed are the Currencies, RFQ and Receipt Statuses.
Steps:
To navigate to the lookup tables, select Settings, CMMS Settings, and Lookup Tables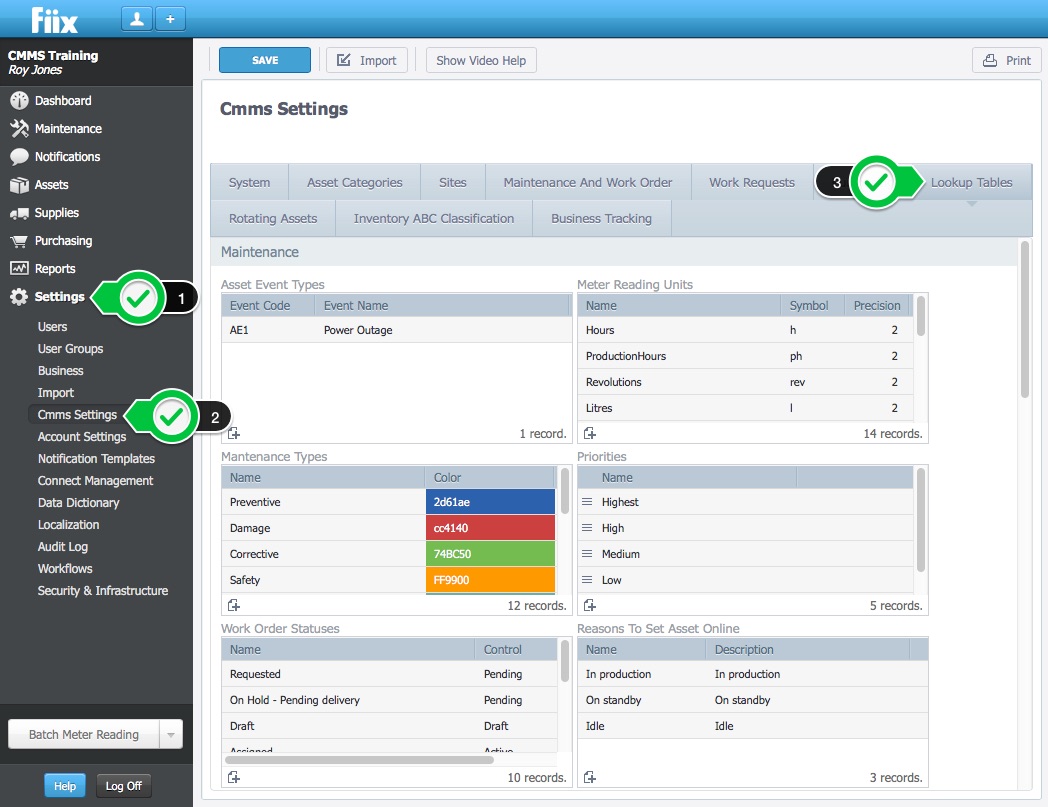 Maintenance:
Lets begin with the Maintenance Lookup Tables.
The fields that are customizable here are:
Asset Event Types

Meter Reading Units

Maintenance Types

Priority

Work Order Status

Reason To Set Asset Online

Reason To Set Asset Offline

Certification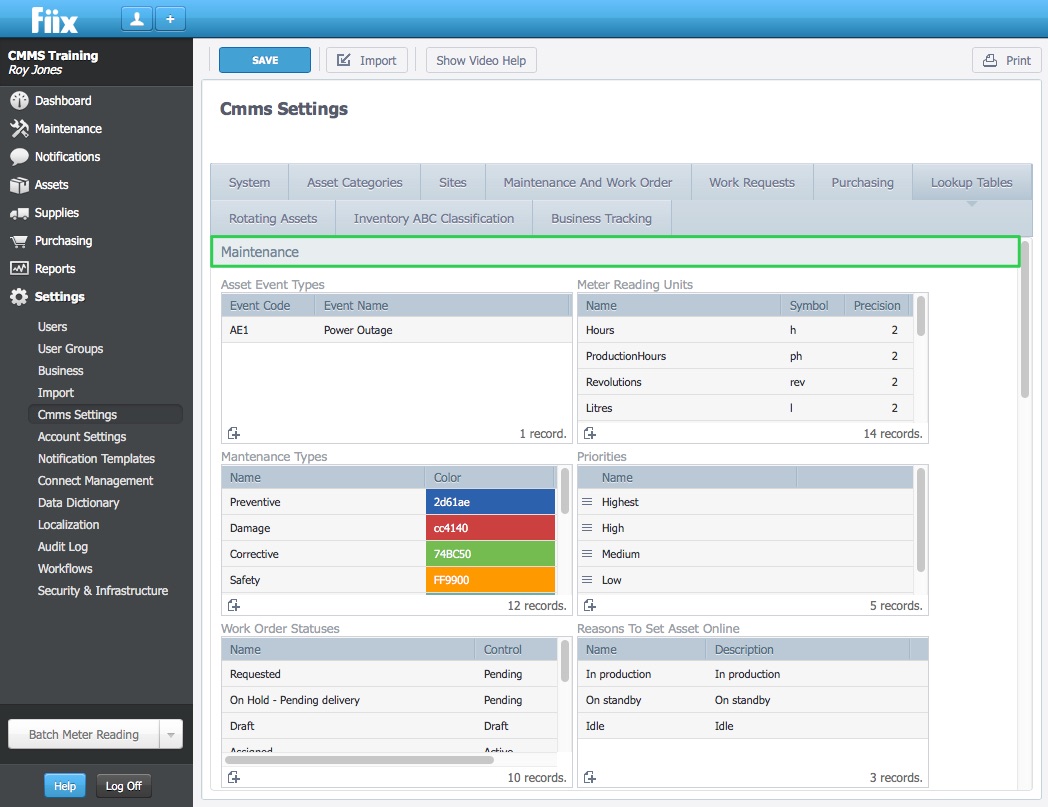 Example: Work Order Status
1. To create a new work order status, click the New Work Order Status button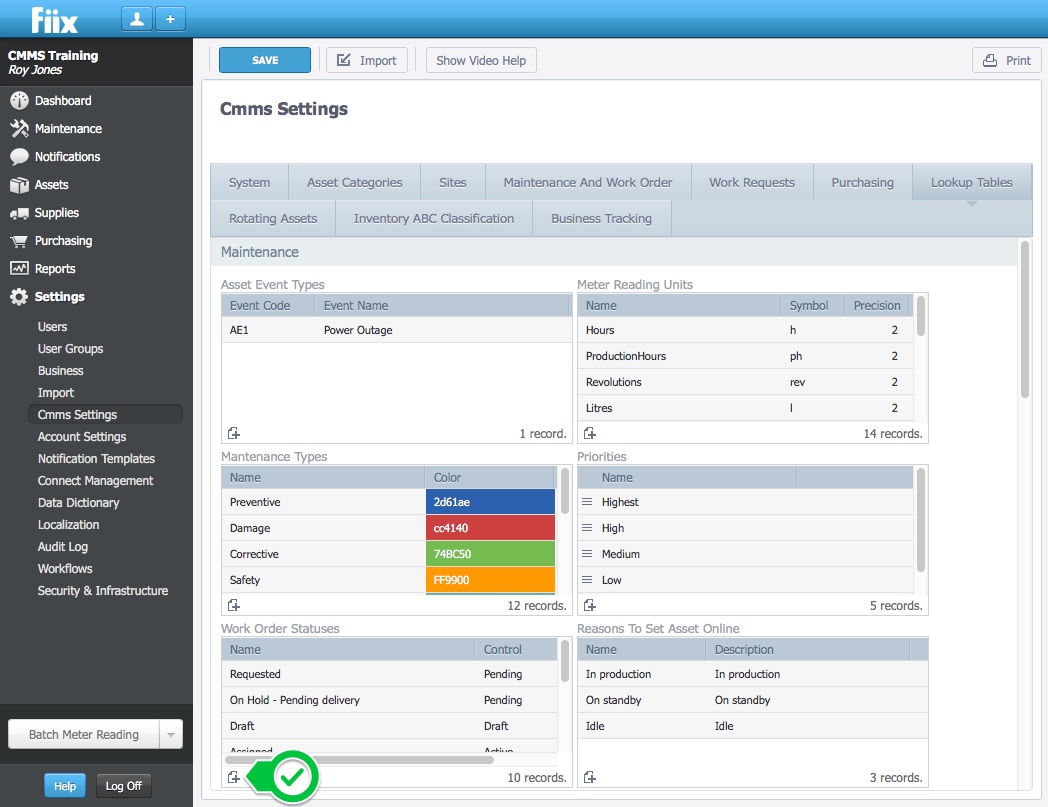 2. Add a Name, select a Control, and click OK

3. The new work order status will be displayed in the lookup table, and will now be available for selection in the work order form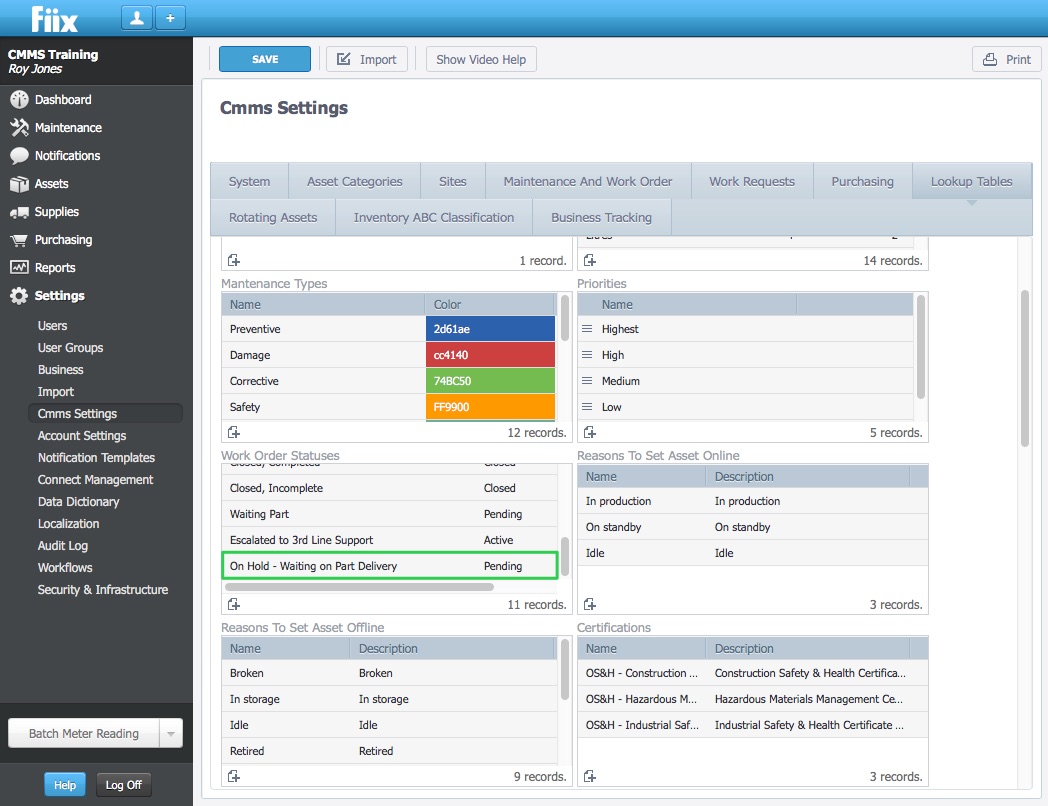 This process can be copied for each of the fields. Simply click the New button and enter the necessary information.
Costing:
Costing covers the following fields:
Currency

Misc Cost Type

Account

Charge Department
Note:- It is important to note that you cannot add custom currencies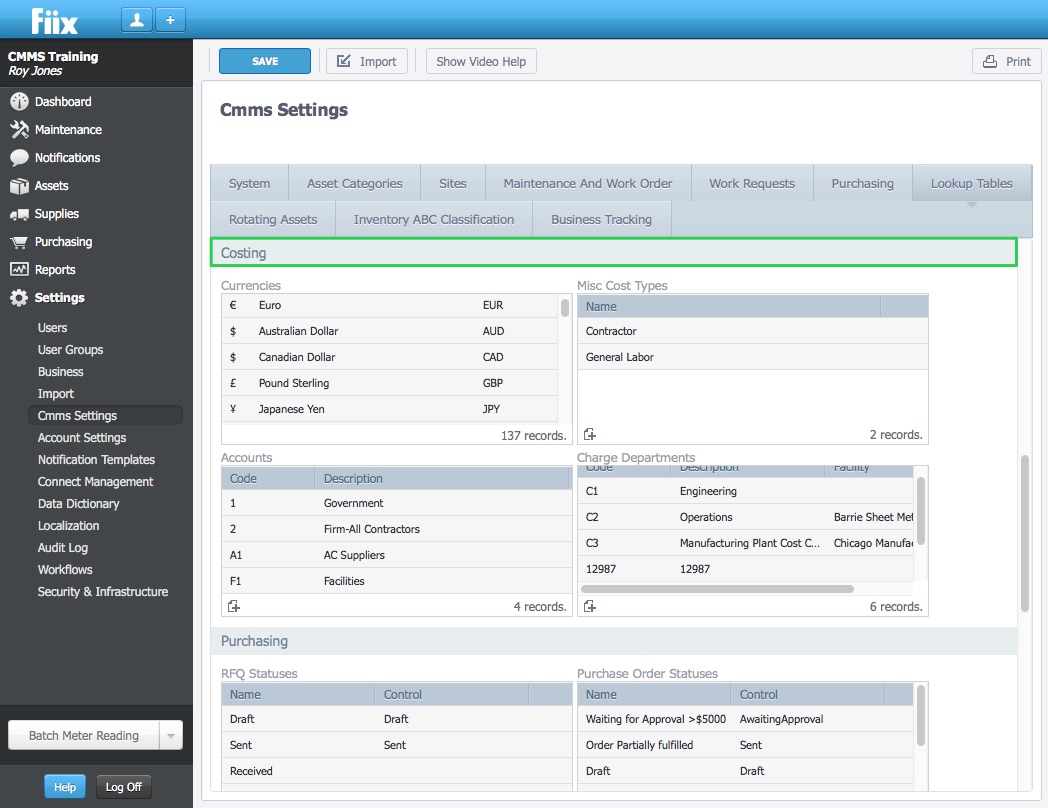 Example: Misc Cost Type
1. To create a new miscellaneous cost type, click the Misc Cost Type New button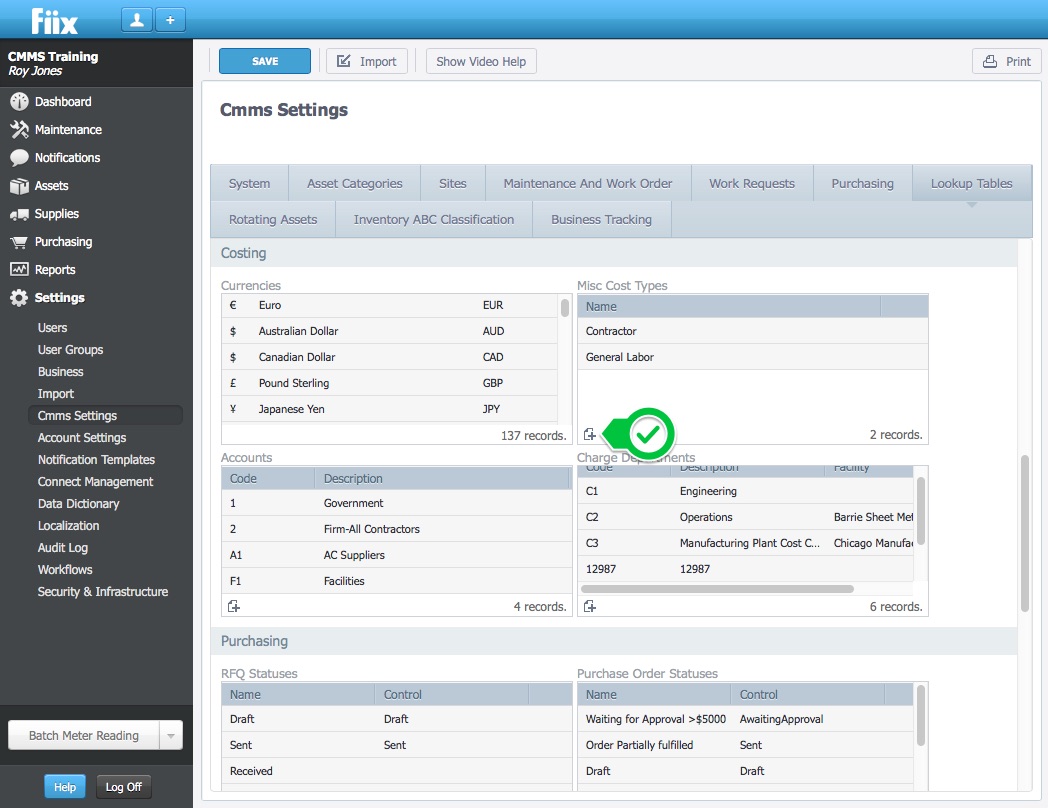 2. Clicking New will bring up the following popup box. Fill in your new Misc Cost Type, and click OK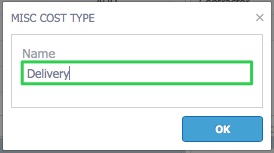 Purchasing
The Purchasing Lookup tables can be a bit more complex, so as such, will be dealt with in their own article found here in the Purchasing Lookup Tables procedure.
Edit an Existing Field:
To edit an existing field, click on a field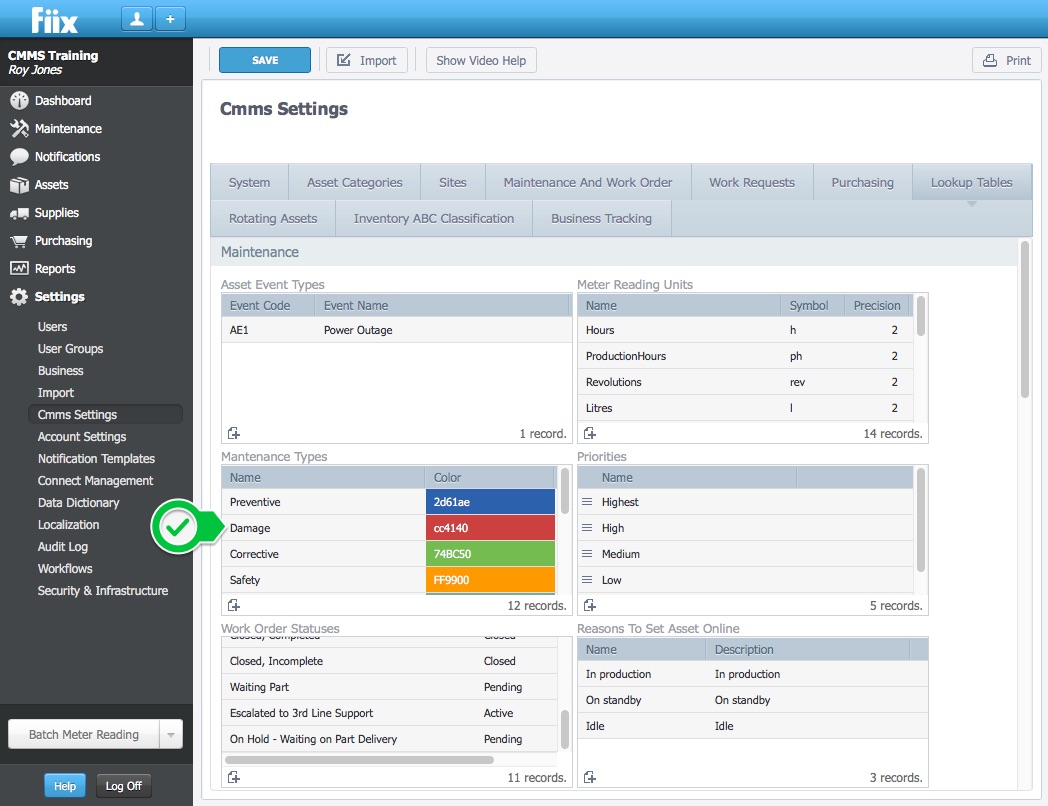 Edit the information, and click OK