Before You Begin: This procedure is for fixed schedules only.
Let us say you would like to do a monthly maintenance job on a generator on the 21st of every month. But on the 5th, you have a lot of spare time, so you decide to complete the maintenance early.
1. To generate a work order before the scheduled trigger event, open the scheduled maintenance and, click Generate Work Order Now.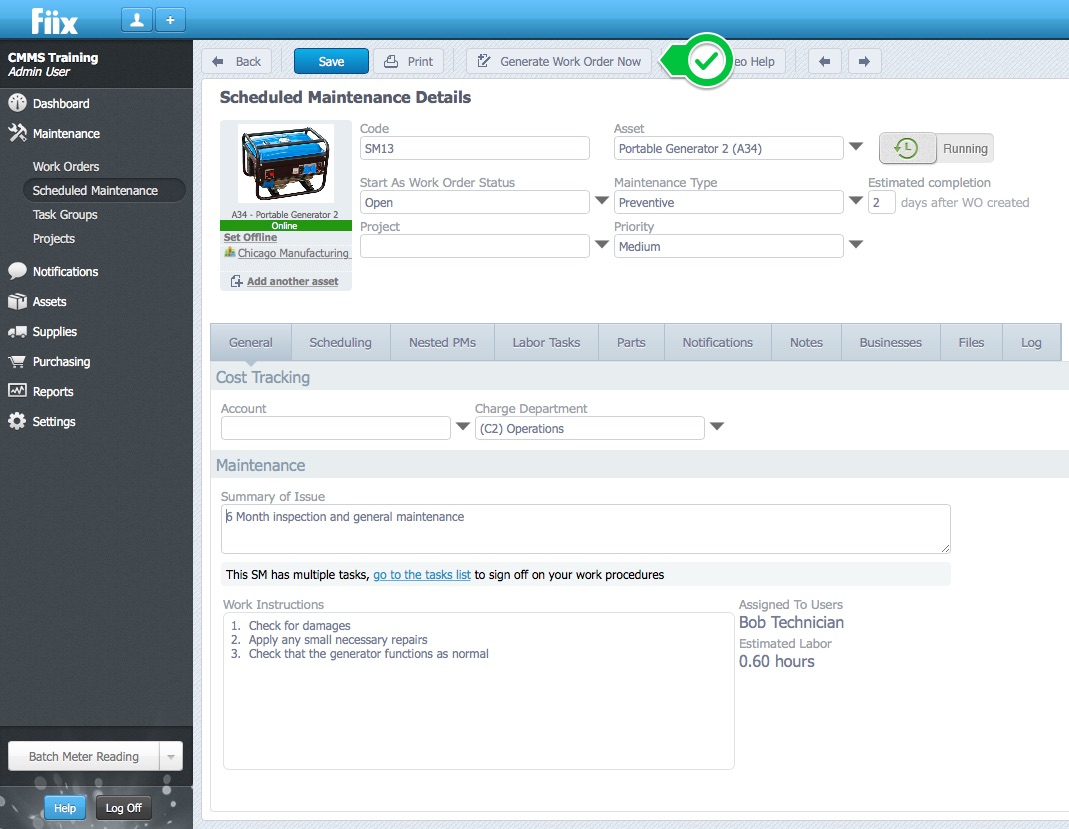 2. The Work Order Number will appear next to the Generate Work Order Now button.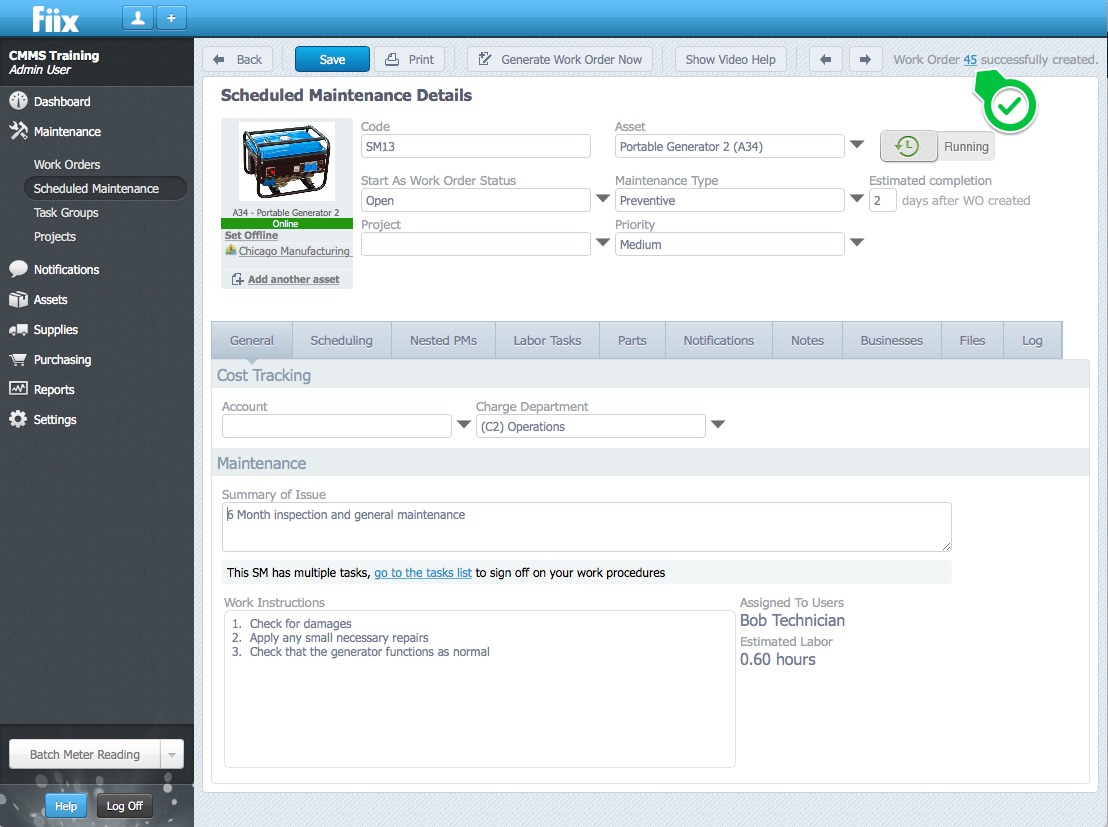 3. Click on the hyper link to be taken directly to the work order.
4. Complete work order as normal.
5. When the work order has been completed, you may need to reset your trigger. This is because your schedule is out of sync. Select the scheduled maintenance and click Scheduling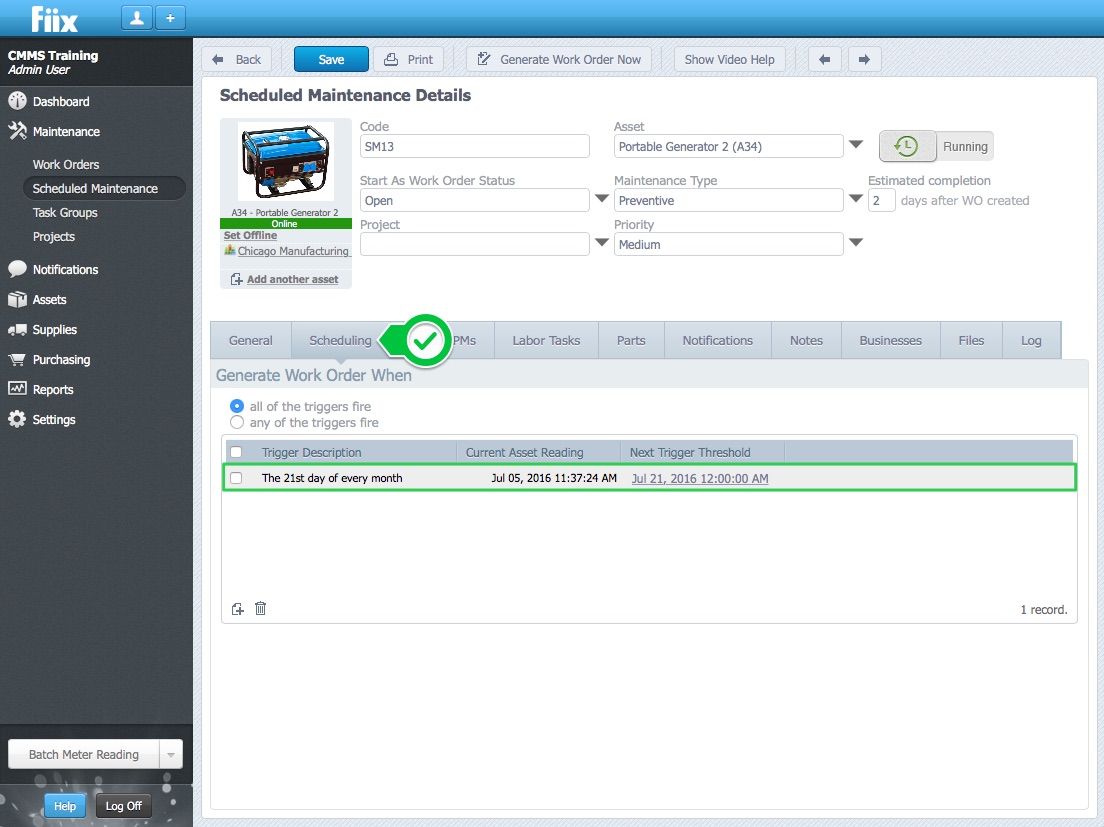 6. Verify that the trigger is correct. If not, select the trigger, and adjust the start date to the next due date. In this case, the trigger has been pushed from the 21st of July to the 5th of August to keep the maintenance on a monthly cycle.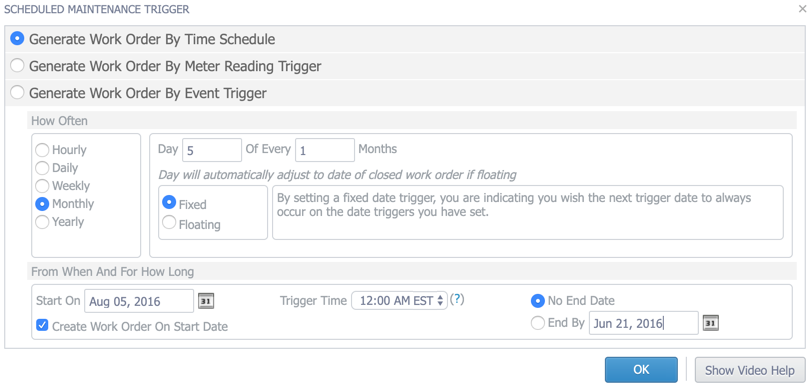 Note: The trigger only needs to be reset when a fixed scheduled maintenance has been pulled in early. If it triggered as per normal, or if you are using a floating schedule, no reset is necessary.