Overview
3rd Party Notifications are a great way to keep users who do not have access to the CMMS 'in the loop'. 3rd party notifications work in the same manner as your regular notifications. Simply set up the users in the same way as you would set up an active user. Add the inactive user to a user group, and there you have it.
Note: It is vital that an email address is added to the users profile
3rd Party notifications are only available for professional tiers and higher
1. Set up the Inactive user
1. Begin by creating a new inactive user, or alternatively navigate to an existing inactive user, and configure their user groups. To create a new in active user, see Set-up New Users, but do not activate the user:
2. Scheduled Maintenance and Work Orders
You can add an inactive user to the notifications tab for any work order, and scheduled maintenance. The process is identical for both modules.
Work Orders:
1a. Click Work Orders, select a work order, click Notifications, and New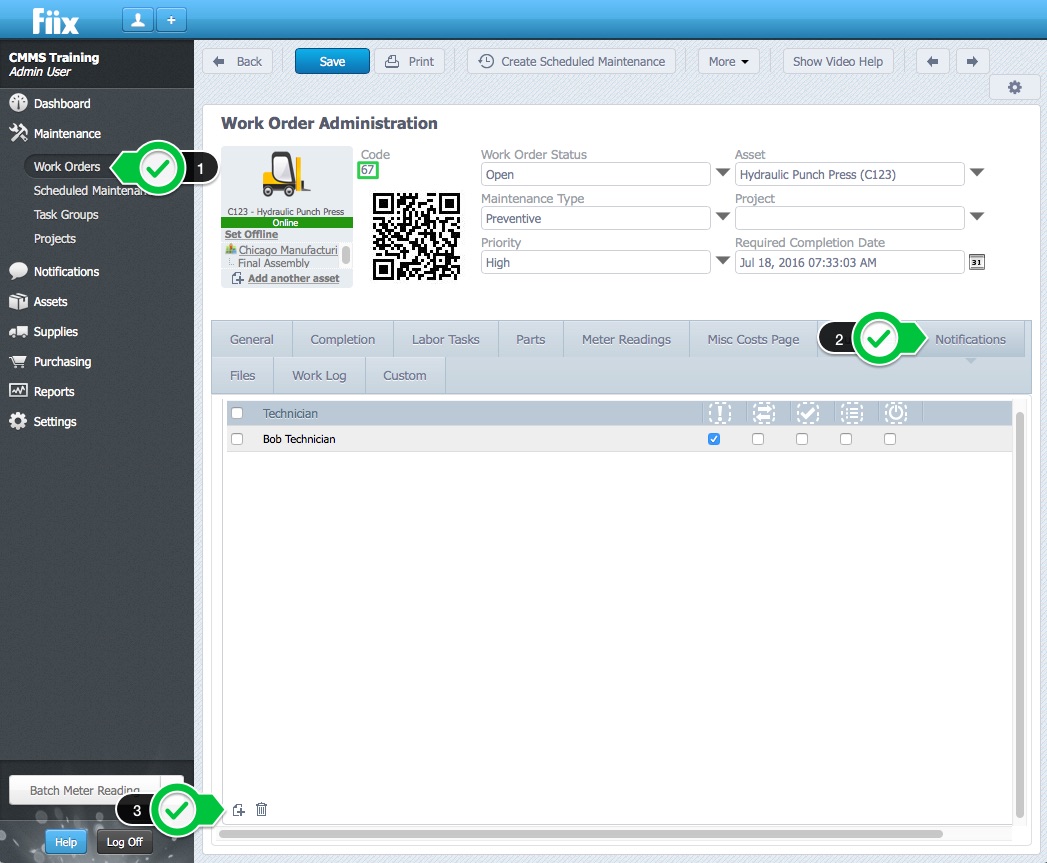 Scheduled Maintenance:
1b. Click Scheduled Maintenance, select a scheduled maintenance, click Notifications, and New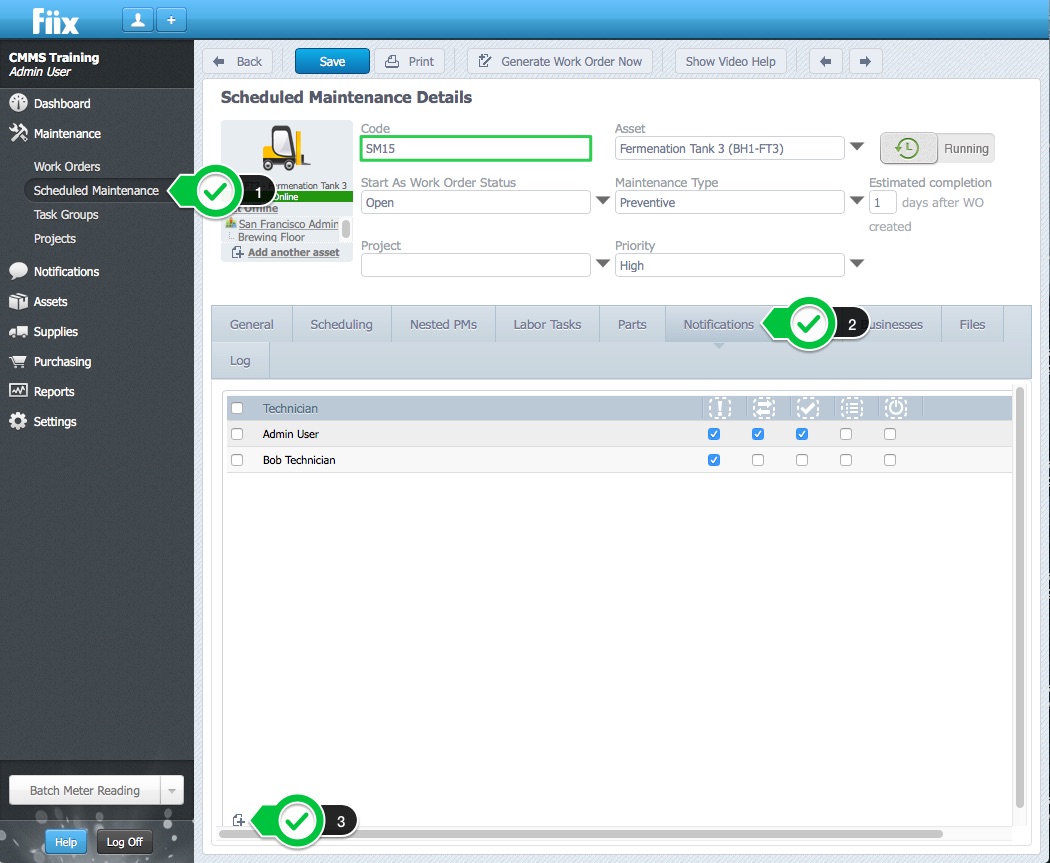 2. After clicking notifications from either the work orders, or scheduled maintenance module, select the User dropdown menu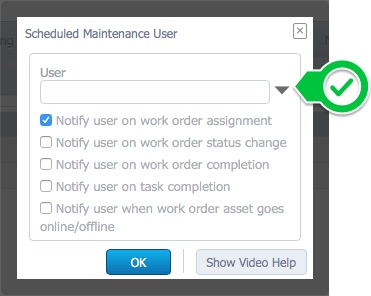 3. Toggle to with status: Inactive from the dropdown menu, and select an inactive user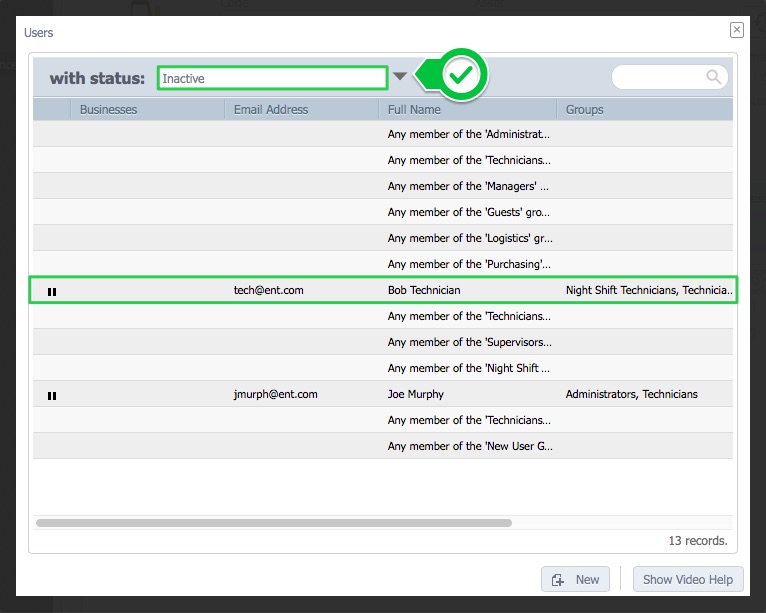 4.  Select what the user will be notified for, and click OK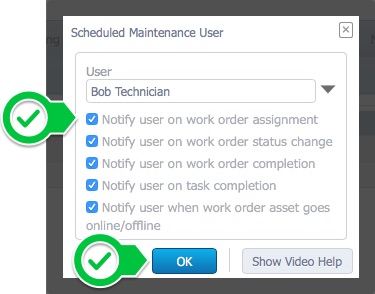 3. Assets
Inactive users can be assigned to assets so that they are notified when the status changes from "Offline/Online", and when a work order is created.
1. To assign an Inactive user to an asset, click Assets, All Assets, select an asset and click Personnel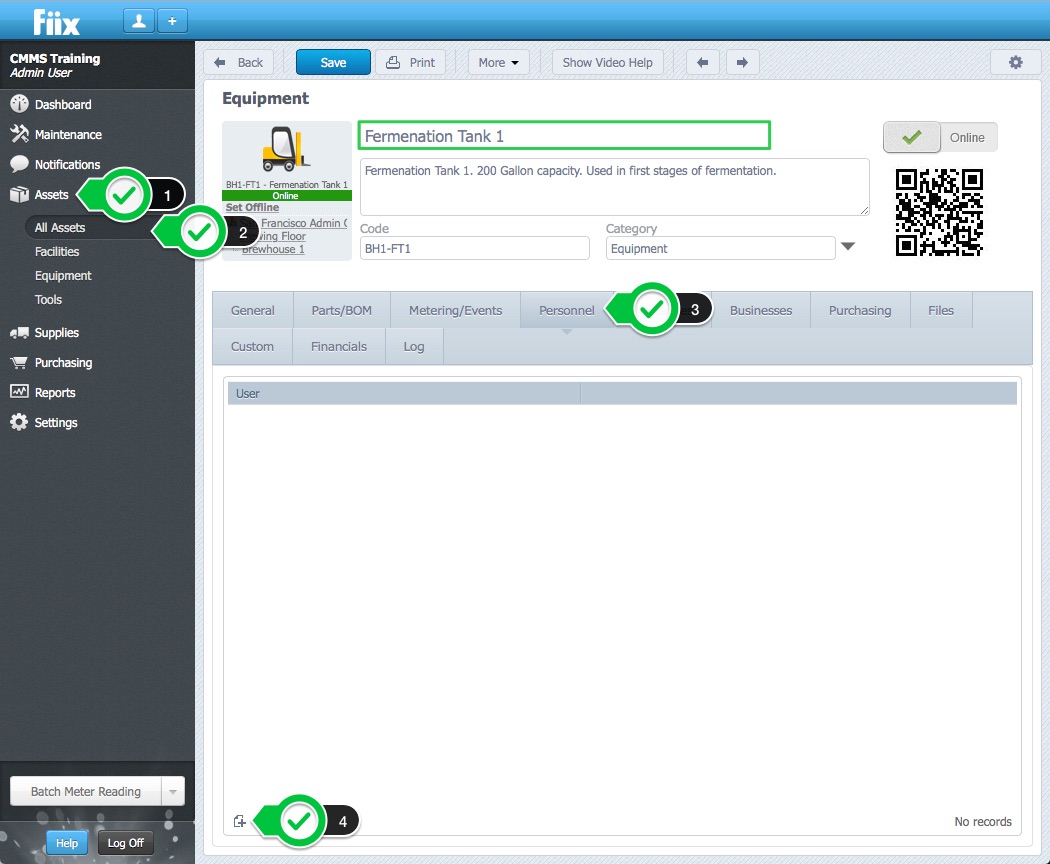 2.  Select the Personnel dropdown menu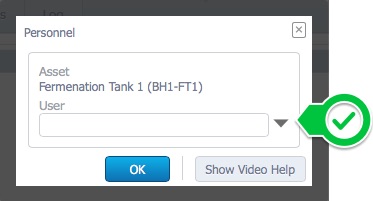 3.  Toggle to with status: Inactive from the dropdown menu, and select an inactive user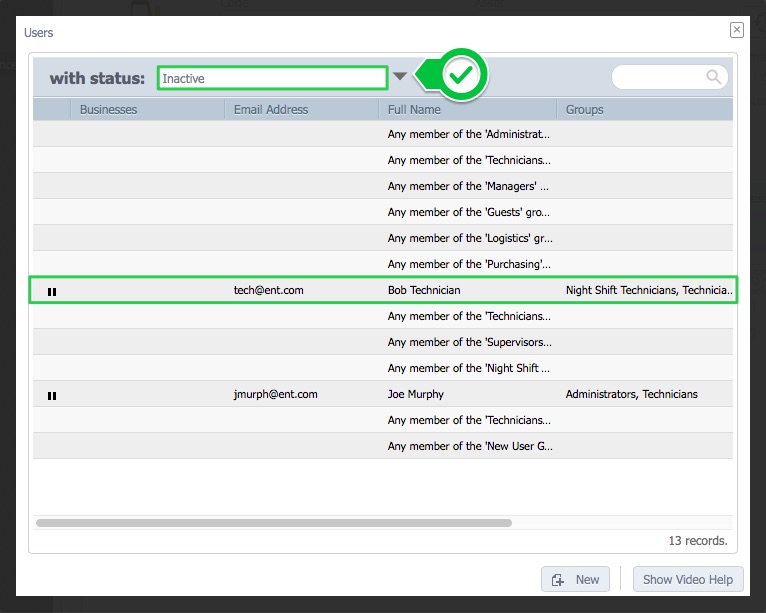 4. Scheduled Reports
With 3rd party notifications inactive users can receive scheduled reports via email. The user must be added to the report in the same fashion as an active user. You can follow the Reports Scheduling Procedure for more information.