Before you begin
Asset Risk Predictor must be purchased separately from a Fiix representative. To learn more, see Asset Risk Predictor FAQ.

You must be assigned a user or creator seat to use filters in Analytics. To learn more, see Assign analytics seats.
You can now dig deeper into risk data from specific dates in the Asset Risk Predictor dashboards. To support this feature, we've added one new tile and two new filters to each of the dashboards.
In the Asset Risk Prediction Overview dashboard, you can now change the dates displayed the Risk History chart using the new Risk History Date Range filter: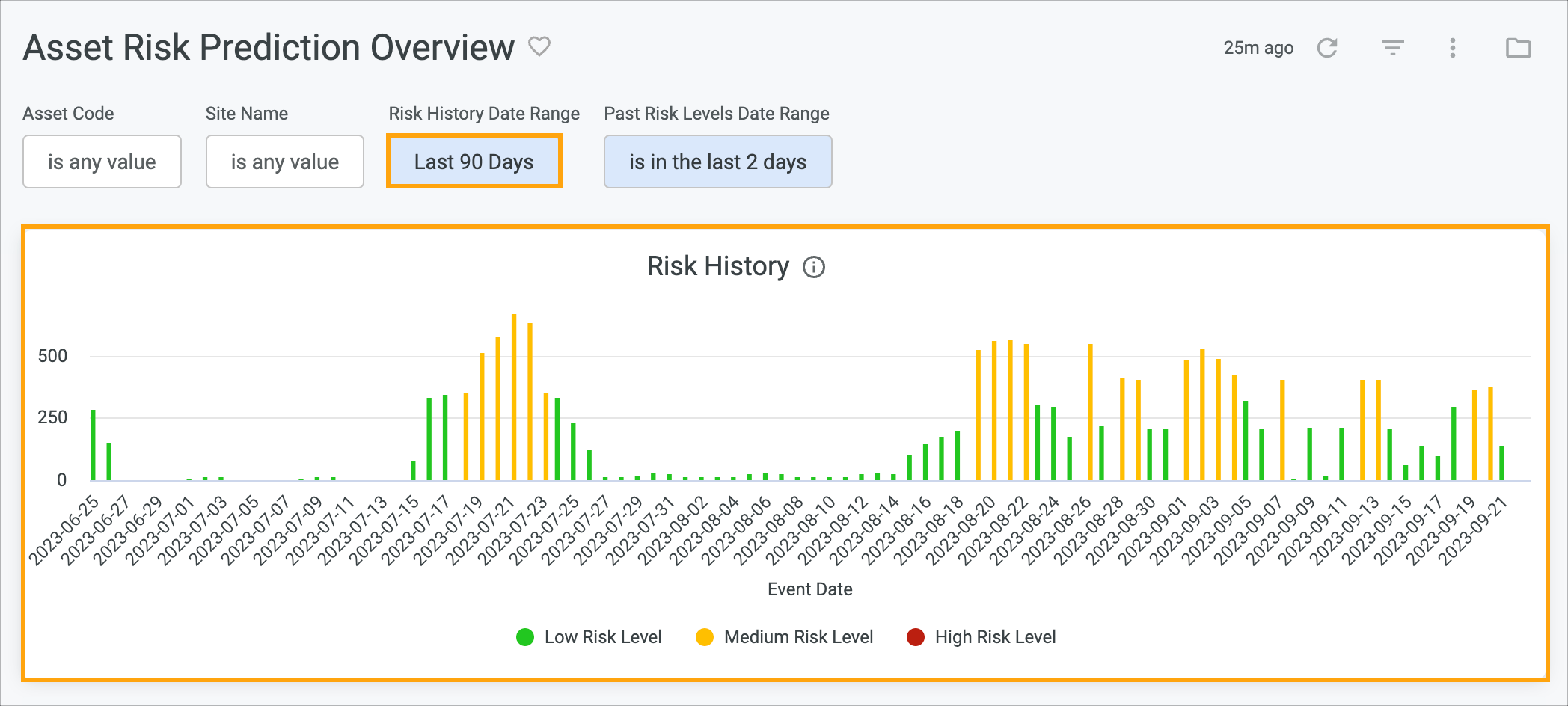 Similarly, you can use the new Past Risk Levels Date Range filter to select the dates displayed in the new Past Risk Level by Asset tile:

This tile is similar to the existing Latest Risk Level tile, but it displays risk data as of the dates you select in the new filter, rather than always displaying the latest data.
We've added similar functionality in the Asset Risk Predictor dashboard. The new Daily Risk History Date Range filter controls which dates are displayed in the Daily Risk History tile: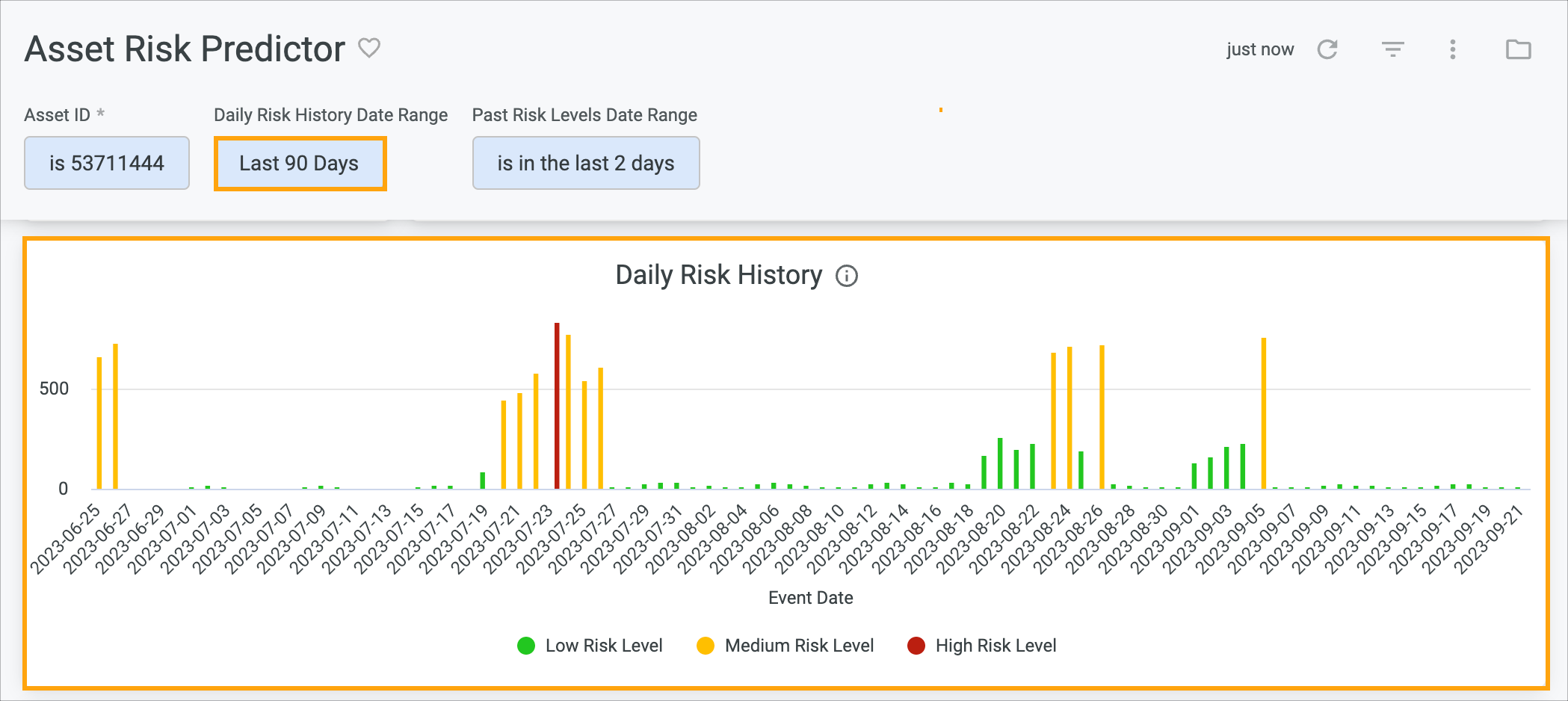 As in the other dashboard, we've also added a new Past Risk Levels Date Range filter that controls the dates displayed in a new tile; however, in this dashboard, the tile displays the risk by sensor rather than by asset:

To help clarify the difference between the data displayed in these sections of the dashboards, we also renamed two existing tiles:
| Dashboard | Old name | New name |
| --- | --- | --- |
| Asset Risk Prediction Overview | Latest Risk Level | Latest Risk Level by Asset |
| Asset Risk Predictor | Latest Daily Sensor Risk Level | Latest Risk Level by Sensor |
To learn more, see About Asset Risk Predictor